Is the Age of the $10,000 Car Behind Us?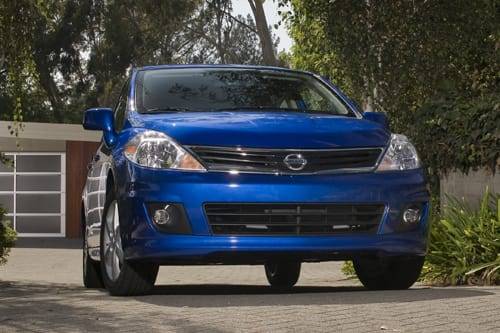 The 2011 Nissan Versa and 2011 Hyundai Accent are currently the cheapest cars in America: The Versa starts at $9,900 and the Accent at $9,985.
Each vehicle is undergoing a major redesign and both will be unveiled at the 2011 New York International Auto Show next week. USA Today postulates that there's a slim chance either will stay under $10,000. Here's why:
From what's been revealed about the next-generation Accent, we know it will come as a four-door sedan and five-door hatchback; currently, the sub-$10,000 hatchback is a three-door model. We are able to report that both body styles will achieve 30/40 mpg city/highway with either an automatic or manual transmission, which likely means Hyundai is using either a more advanced powertrain than what's in the current Accent or more lightweight materials. Such advancements don't come cheap.
Nissan revealed a sketch of the next-generation Versa sedan late last year. We don't know if a hatchback version is coming, though it was the sedan that was priced below $10,000.
We'll know soon enough if either automaker can keep their vehicles priced at less than $10K. There was a strong possibility that the current-generation Versa and Accent wouldn't be able to because both vehicles don't have standard electronic stability control, which is required by law on all 2012 models. The safety tech would likely push the models over the $10,000 mark.
Are the last new cars under $10,000 about to disappear? (USA Today)