Kia to Give Soul More Spirit With Turbo Option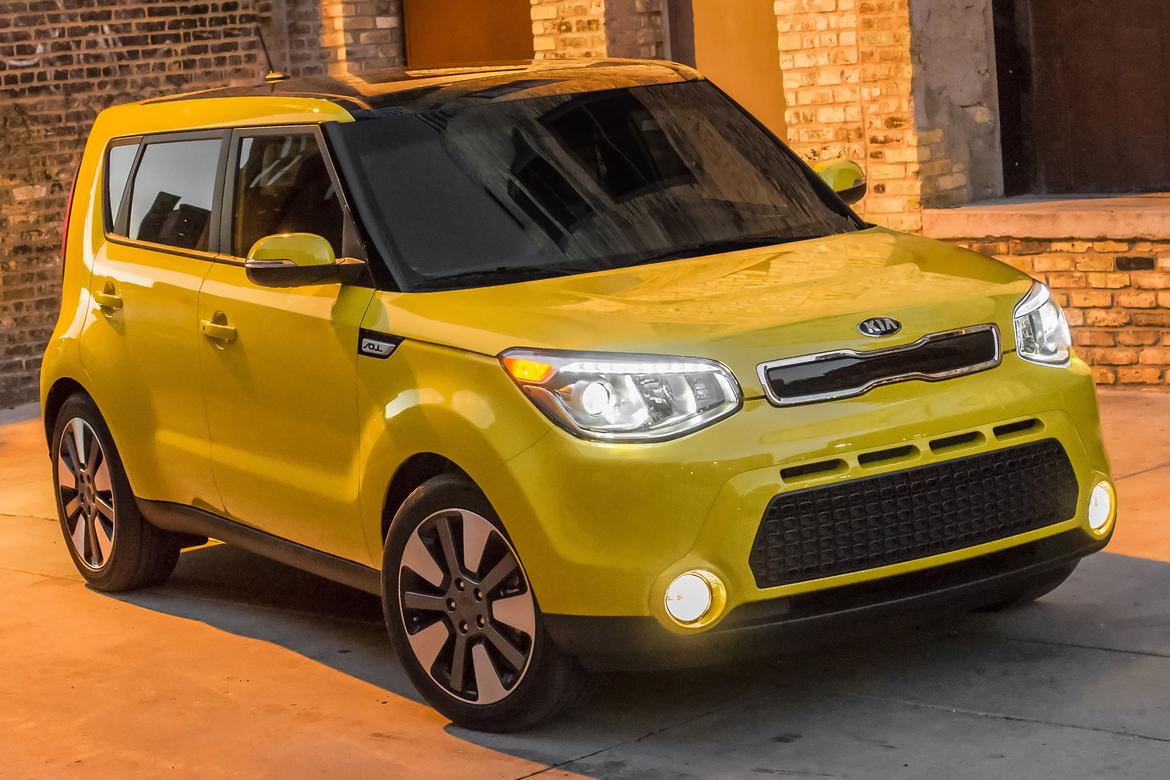 CARS.COM — Kia let its hamsters do the teasing about the infusion of some new spirit under the hood of its funky Soul. The latest hamster ad for the urban hauler closes with a slide confirming the new version: 2016 Soul: Gas, Electric, Turbo (Winter 2016).
Related: Kia Trail'ster Concept: First Look
While we've loved the Soul for its novel features and fun persona, performance never has been a distinguishing quality. That could change with the new engine. The tease in the ad provides no details. Kia spokesman James Hope told Cars.com none would be coming until late this year.
But a likely candidate would be a version of the turbocharged 1.6-liter four-cylinder used in other Kia and Hyundai vehicles. In the Kia Optima, for example, the 178-horsepower unit mated to a seven-speed automatic transmission has proven a potent powertrain. Kia's Forte and Hyundai's Veloster compact vehicles offer a 201-hp, turbo 1.6-liter that would be even more fun. Either turbo would boost the fun quotient over the Soul's current non-turbo powertrains that put out 130 hp or 164 hp. The current-generation Soul was redone for the 2014 model year, so the new engine also would freshen the model.
Kia showed the Soul-based Trail'ster concept at the 2015 Chicago Auto Show with a turbo 1.6-liter and that concept also showed the next upgrade we hope is coming for the Soul: an all-wheel-drive option. All-wheel drive would make the Soul more competitive with the growing list of subcompact urban SUVs that offer it.