Latest Takata Recall Includes Ford Ranger Pickups, Saab Cars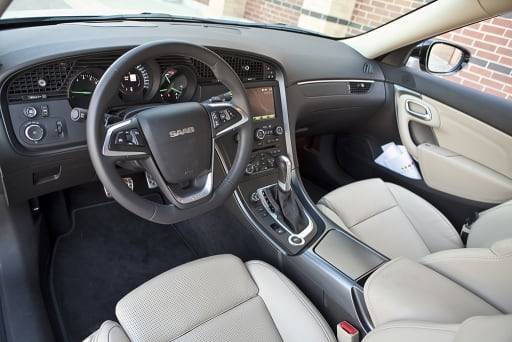 CARS.COM — The latest expansion of Takata airbag recalls includes Ford Ranger pickup trucks plus new recalls for two Saab luxury models, with many more cars almost certainly on the way.
Related: 5 Million More Inflators, Three Car Brands Join Takata Airbag Recall
That's because the Ford and Saab additions total about 520,000 airbag inflators. That's a small fraction of the estimated 5 million additional inflators the National Highway Traffic Safety Administration expected would be added to the recall pool, which already involves some 23 million recalled inflators in 19 million cars.
NHTSA announced Jan. 22 that it's receiving two separate filings from supplier Takata Corp. that would include automakers already involved in the massive recall, plus uninvolved brands like Audi, Mercedes-Benz and Volkswagen.
A complete list of models from the expansion is pending, but Cars.com reached out to all 10 automakers involved in the recall, plus VW Group, which owns Audi, and Mercedes-Benz to see which cars they plan to add.
Here's what we learned.
GM spokesman Tom Wilkinson said the Jan. 22 expansion "is expected to include approximately 110,000 Saab 9-3 and 9-5 vehicles" for driver-side airbag inflators in cars sold here from 2003 to 2011. (GM owned Saab until 2010.) The automaker updated that figure on Feb. 16 to about 162,000 9-3s and 9-5s. It also clarified that the 9-3 is under recall for the 2003-2011 model years, while the 9-5 is under recall for the 2010-2011 model years.
Ford announced today that it plans to recall some 360,000 Ranger pickup trucks in the U.S. from the 2004 to 2006 model years for driver-side airbags. Previously, Ford had already recalled the 2004-2006 Ranger for faulty Takata passenger-side airbags, and the automaker confirmed today that the latest expansion covers the driver-side airbags on the same pickups.
Mazda said it's reviewing information and should have a better idea this week, but NHTSA spokesman Gordon Trowbridge said on Jan. 22 that he expects Takata's filings to include "a Mazda pickup truck that is based on the Ford Ranger." That would be the B-Series, which is already under the Takata recall for the 2004-2006 model years.
Volkswagen did not respond; Audi's Brad Stertz said he doesn't have "the full model breakdown yet."
Mercedes-Benz said it's unaware of any incidents in its vehicles, but it's working with NHTSA to learn more. Honda spokesman Chris Martin said Jan. 22 that the automaker has begun to review Takata and NHTSA documents; it expects to share more updated information soon. And BMW's Hector Arellano-Belloc told us the automaker was still determining "if and how many BMW vehicles may be potentially affected" by the Jan. 22 filings.
Subaru did not respond.
Toyota, Fiat Chrysler Automobiles and Nissan told Cars.com they do not plan to add any vehicles as a result of the latest filings. Robert Rendine, a U.S. Takata spokesman, declined to share the company's filings before NHTSA posts them.
That could be very soon.
"The information will be up as soon as we receive and can process filings from the [automakers]," Trowbridge told Cars.com this morning.
Editor's note: This story was updated on Feb. 16 to reflect new information from GM regarding the Saab recall.