Lincoln Dealer Confusion Forces Model-Name Changes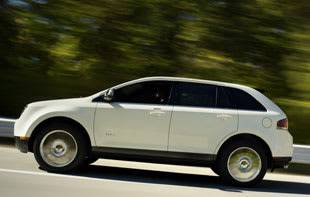 When Ford announced it would change the names of the Zephyr and Aviator to the MKZ and MKX, respectively, the auto world cringed. The alphanumeric naming convention — think BMW 320i or the Infiniti M45 — is common, but many buyers prefer plain old names. Lincoln wanted to move more "upscale" and be seen as a competitor to European and Japanese luxury brands that fancy letters and numbers over traditional names. But there was one little snag with Ford's plan.
Lincoln dealers didn't mind calling the vehicles M-K-Z or M-K-X, but Ford insisted they should be pronounced "Mark Z" and "Mark X" to build off a traditional Lincoln model name. Confused yet? So were the dealers. Massive complaints over the few months leading up to the introduction of the new models — and names — has convinced Ford to go the more conventional route of the "M-K" pronunciation over "Mark." We still wonder what was wrong with Zephyr and Aviator, two of the classier names on the market.
[What's in a Name?, Detroit News]