LoJack Report Shows Smarter Thieves Targeting Pricier Cars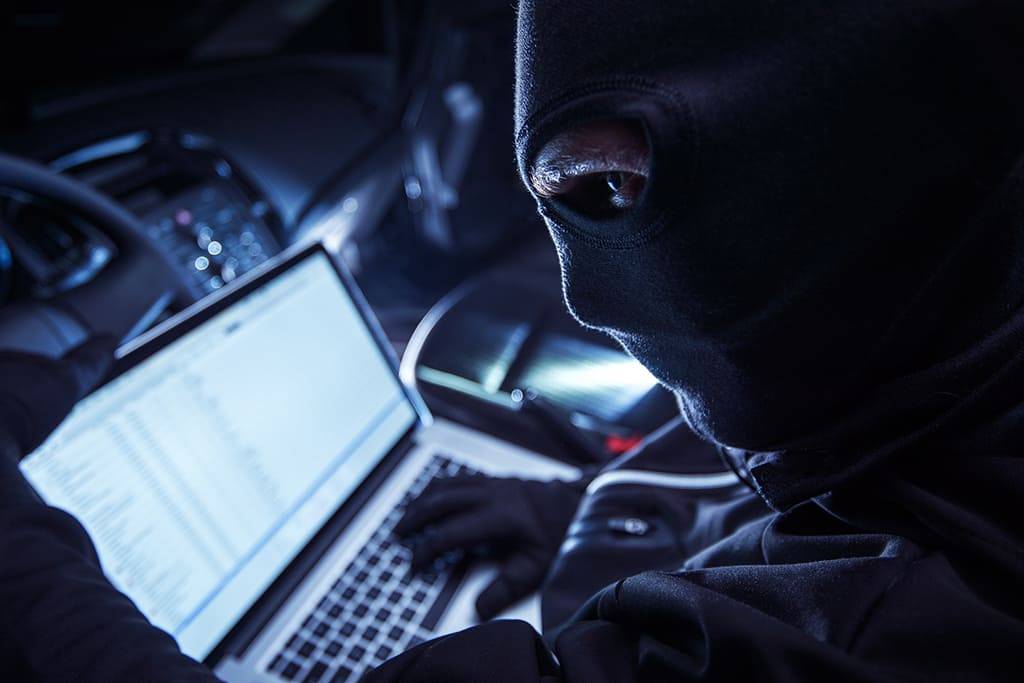 CARS.COM — The downside of being among the top-selling cars is that those models also tend to be among the most stolen. Then again, they're also the most recovered. The stolen-vehicle recovery experts at LoJack just released their seventh annual Vehicle Theft Recovery Report and topping the most-stolen/most-recovered list are the perennially popular Honda Civic and Accord, and Toyota Camry and Corolla.
Related: Which States Have the Highest, Lowest Car Theft Rates?
What is and will continue to be surprising is that the Acura Integra is STILL on this list, stealing the No. 5 spot despite having last been available in the U.S. as a new model 15 years ago. Popular belief is that the Integra, which came in sedan and coupe form, is attractive on the illegal aftermarket, specifically the street-racing circuit.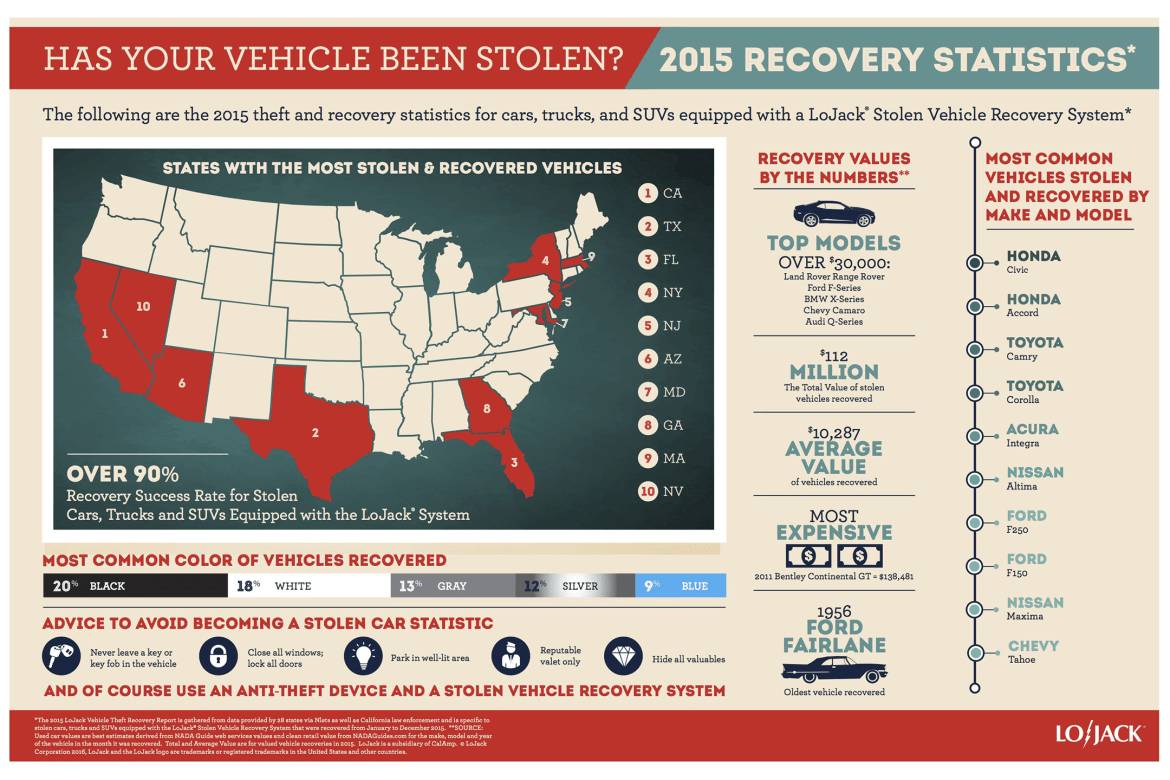 Rounding out the top 10 are the Nissan Altima sedan, Ford F-250 and F-150 pickup trucks, Nissan Maxima sedan and Chevrolet Tahoe SUV. While a majority of the vehicles on the list would be considered affordable by the average American, LoJack says the emerging theme this year is that auto thieves are targeting more higher-end vehicles. That's particularly the case as sophisticated anti-theft devices on modern cars make them increasingly difficult to swipe, in turn leading to a more sophisticated brand of theft.
"Today's modern vehicle thieves are increasingly part of large, organized crime rings that have an incentive to target higher-value vehicles which can be cut up for parts, resold, or even shipped to overseas black markets for a substantial profit," LoJack stated. "Traditional vehicle theft tactics have been supplemented with more complex schemes such as acquiring and copying smart keys and using stolen credit reports and false identities to illegally finance vehicles."
LoJack says the average value of a recovered vehicle last year was around $10,000. But with a growing emphasis on bigger scores, the Land Rover Range Rover SUV, Chevrolet Camaro sports coupe and BMW X Series SUVs, along with Ford F-Series pickups, topped LoJack's list of recovered vehicles valued at more than $30,000. The most-expensive car stolen and recovered last year was a 2011 Bentley GT, valued at $138,481, and the oldest was a 1956 Ford Fairlane.
Despite the continued decline of auto theft during the last few decades, the FBI has estimated a 1 percent uptick in auto theft for the first half of 2015. The National Insurance Crime Bureau notes that year-to-year blips are common, and the increase is not unexpected in light of new theft measures such as "vehicle cloning" and falsified financing. LoJack reported recovering more than $112 million worth of stolen vehicles equipped with its tracking technology last year.
The top four states for theft and recovery are also the top four most-populous: California, Texas, Florida and New York; things get a little more interesting after that, with New Jersey, Arizona, Maryland, Georgia, Massachusetts and Nevada rounding out the top 10.