Look, Ma, No Hands! Cadillac's Hands-Free Super Cruise Tested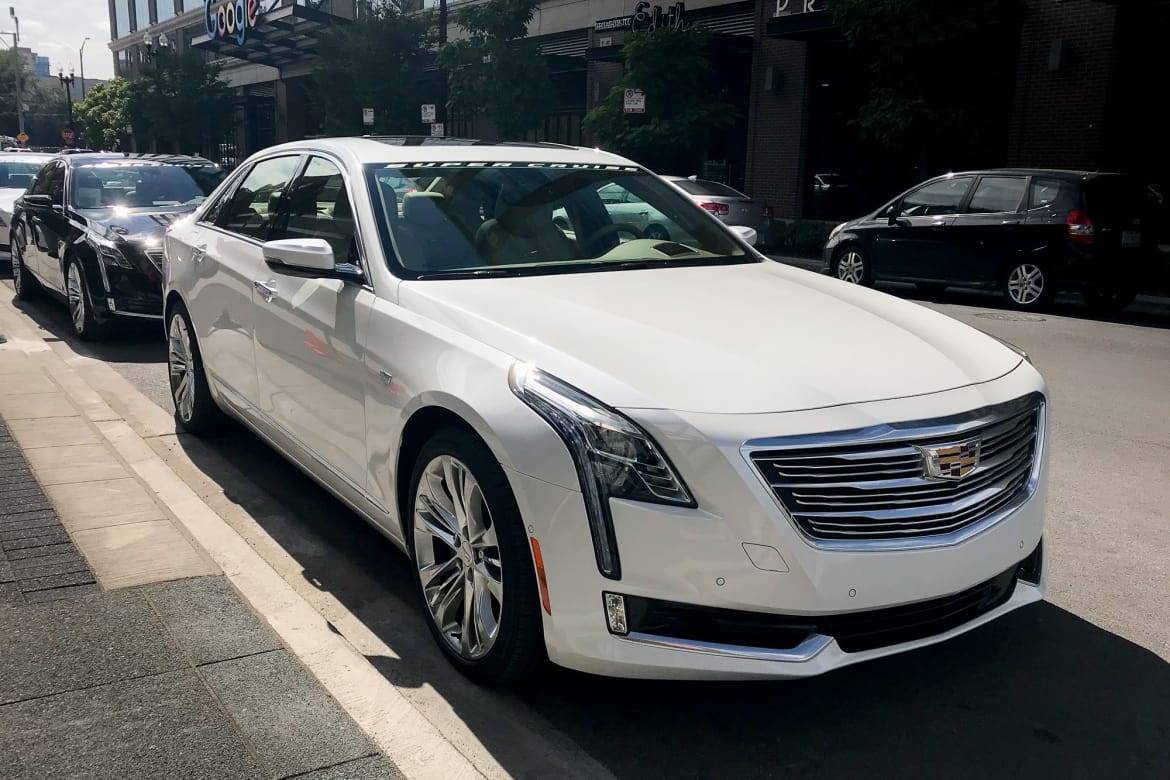 CARS.COM — Cadillac is encouraging drivers to take their hands off the steering wheel of the 2018 CT6 luxury sedan — but only when it's equipped with its next-generation cruise-control system, called Super Cruise. Cadillac provided us with a brief hands-on, or rather hands-off, demonstration around Chicago, where we got up to highway speeds and slogged through congested traffic using the system, which will be available on 2018 CT6s shipping to dealerships now.
Related: How Cadillac's Super Cruise System Works
We've reported in-depth about how Super Cruise works, which you can read in the link above, but to summarize: Cadillac commissioned a thorough light detection and ranging scan of American and Canadian roadways, of which 130,000 are plugged into every CT6 with Super Cruise. The smart maps — along with a higher-accuracy GPS and road-facing camera — let the CT6 track a lane center and, through steering assist, hold the car in position while allowing indefinite hands-free driving so long as conditions are met (approved road, clear sensors, driver attention detected, no highway splits and more). Even Tesla's Autopilot is technically a hands-on system with warnings if you go too long without the car detecting steering input.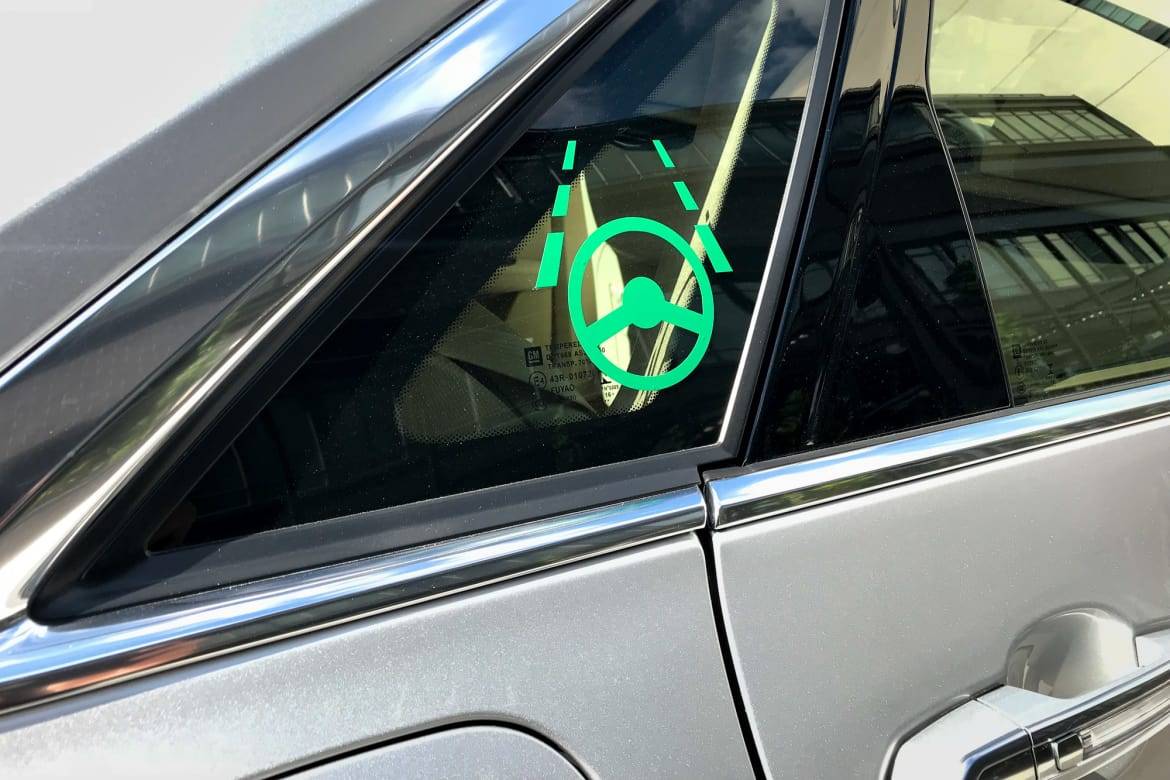 Let It Go
It's a wildly strange experience to set the cruise, take your hands off the steering wheel and have the car remain laser-straight in the middle of the road. For the most part, it does exactly that.
I recently drove a pair of 2018 Volvos (XC60 and XC90) and thought Pilot Assist II with lane-keep steering assist was an incredible feature in stop-and-go traffic that kept the SUV in a lane. Cadillac is on another level with Super Cruise and how tight the CT6 stays on a path.
In the Volvos, Pilot Assist sometimes pulls the car too closely to the lane markings or lets it bounce between lane markings. The Cadillac CT6 with Super Cruise drives like it's on a rail and, of course, lets you take your hands off the steering wheel — which is the biggest differentiator, as other semi-autonomous driving assists require hands on the steering wheel after a few seconds' grace period.
Idle Hands
What do you do when your hands aren't on the wheel? It's tempting to direct your attention elsewhere, but Cadillac recommends you stay attentive while driving even with your hands off the steering wheel, and keeps you trained to do so with a driver-facing camera that monitors head movement. If it senses you're not paying attention, the system deactivates, and can even bring the vehicle to a stop and call OnStar for help if you're inattentive for too long.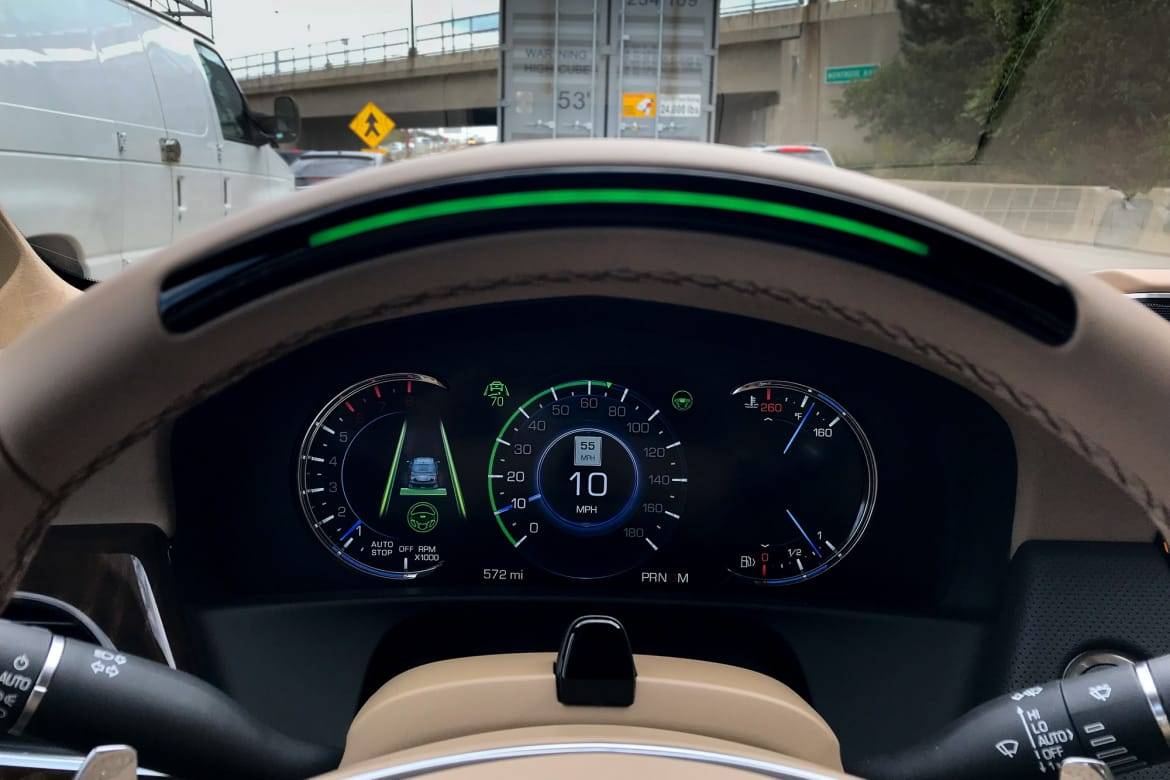 The system is loose enough that it allows for use of the main touchscreen for multimedia interaction, and I didn't experience any deactivation in my short drive from doing so. I had a Cadillac representative with me for conversation, so I couldn't satisfy my curiosity of whether I'd be bored driving alone without my hands on the wheel. With so many erratic drivers to look out for on my drive, I don't imagine that would be the case.
Room for Improvement
There are a few quirks, however. To activate, the car first needs to be on the road's centerline, which is a positioning that's not always easy to find. I had to play with the car's position in the lane to show the indicator, which sometimes flashed and then disappeared. Only when the indicator is illuminated could I hit the steering-wheel button to activate Super Cruise. It's satisfying once I did, however, like lining up a shot in "Space Invaders" and hitting the fire button — but instead in a 4,000-pound luxury sedan doing 65 mph. The indicator would be easier to see if it was in the windshield's head-up display rather than the main instrument cluster, where I had to look down to check on Super Cruise's status.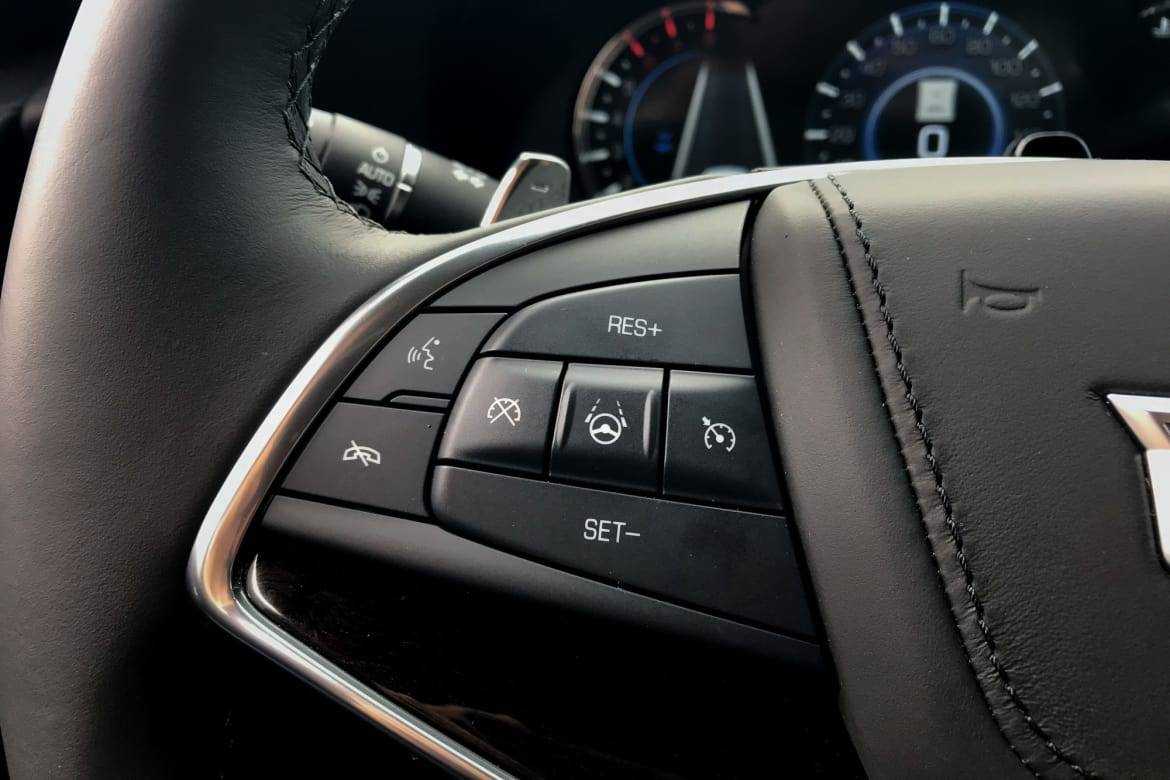 I experienced occasional anomalies that deactivated the system on my hour-long drive, which could have been a camera temporarily blocked by sunlight or some other obstruction. The system is smart enough to hand over manual control at tricky interchanges or around marked construction zones where the road is changing, and notifies the driver with an LED-infused steering wheel. Super Cruise also doesn't have an automatic lane-changing feature like Tesla's Autopilot; you have to do it the old-fashioned way, and Super Cruise disengages during lane changes and reengages once in a new lane.
A complete roadmap will be released in late October on Cadillac's website, so consumers can check which roads are compatible before buying. It's not an inexpensive feature at $5,000 on a $66,290 CT6 Premium and standard on the $85,290 CT6 Platinum (prices include destination).
I Could Get Used to This
I've embraced advanced cruise-control systems because they take the emotional reaction out of my commute — when the car is doing the braking, I don't care that someone is riding their brakes for 8 miles in bumper-to-bumper traffic. I easily drove (rode?) a continuous 20 minutes with Super Cruise engaged without touching the steering wheel and felt comfortable doing so.
My biggest question: What were other drivers thinking when they saw me cruise past with no hands on the steering wheel?