Look What We Found: 1992 GMC Typhoon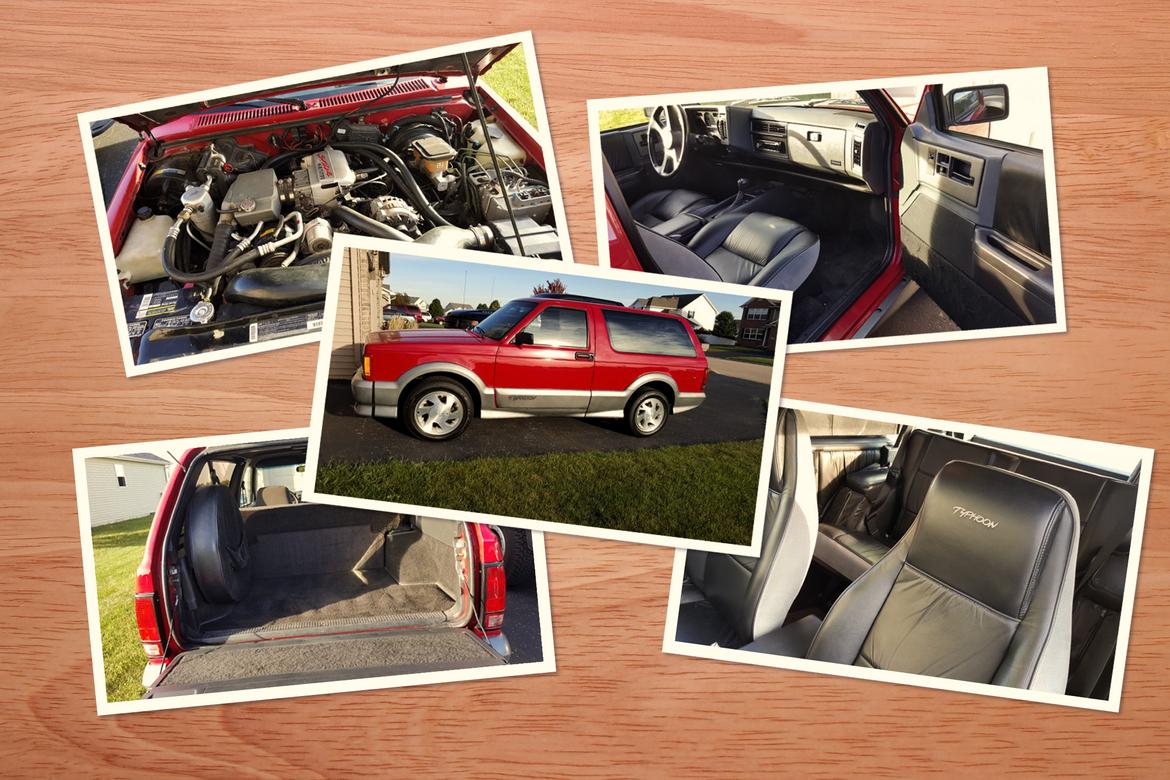 CARS.COM — High-performance SUVs are becoming more and more of a thing — witness the recently unveiled 2018 Dodge Durango SRT, which can lay down a 4.4-second zero-to-60-mph time — but this growing niche traces its roots to models like this: the GMC Typhoon.
Related: GMC News
Produced in 1992 and 1993, the Typhoon was based on GMC's Jimmy and powered by a turbocharged 4.3-liter V-6 engine with 280 horsepower and 360 pounds-feet of torque. All of that power was routed through a four-speed automatic transmission to a rear-biased all-wheel-drive system. The Typhoon's sub-6-second zero-to-60-mph time wasn't too shabby even by today's standards, and 25 years ago it was good enough to take on many sports cars.
Cars.com seller Chris says the 1992 Typhoon is a stock example with just 22,200 miles on its odometer after being stored for 12 years. The paint appears to be in good condition and is said to be original, and the interior shows little wear and tear.
Fewer than 5,000 Typhoons were built, which makes this two-door SUV something of a collector's item, and that — along with its relatively low mileage and condition — is reflected in the seller's $21,900 asking price. Is it worth that much to you? Let us know below in the comments.
Editor's note: We have not examined this vehicle or reviewed its maintenance records. All claims are made by the seller. Cars.com has more than 1.7 million used cars for sale. Whether you're looking for a sports car or pickup truck, there's probably one that fits your needs. Click here to search for cars near you.