Mercedes-Benz Adds Pandora, Streaming Audio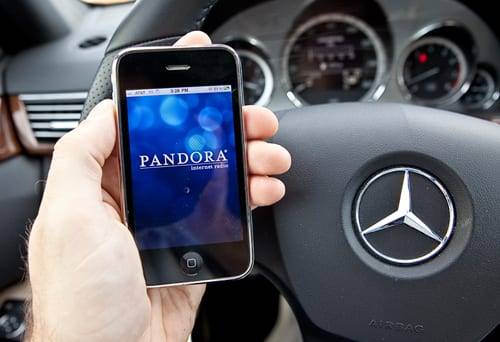 You can stream Pandora through either an iPhone or BlackBerry with Bluetooth enabled for streaming audio. You control Pandora or your phone/player's music with the steering-wheel buttons, toggling up or down to access different songs. You also can stream music from your iPod Touch.
With either the iPhone or iPod, you'll be able to play video content on Mercedes' main vehicle display (so long as your car has one) using a special cable that links the device to Mercedes' Media Interface Plus system. To stream audio, you'll need MIP, which is standard or optional on many Mercedes vehicles. If MIP is not installed on your car, you can get it installed for $298 at select Mercedes dealerships.