Mercedes Giving Away 2012 C-Class Coupes Via Twitter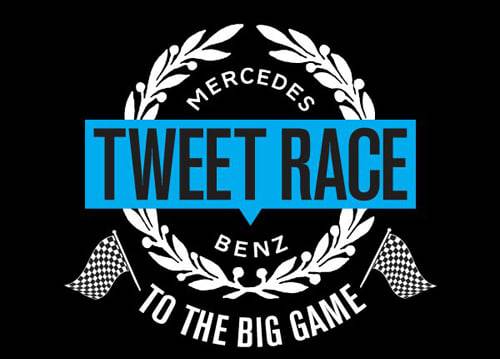 Mercedes-Benz is giving away two yet-unseen 2012 C250 coupes and Super Bowl XLV tickets in its latest Twitterfied sweepstakes.
The automaker is looking for four pairs of people (a driver and a passenger) who are social media gurus to participate in the giveaway. In a two-prong approach, would-be-contestants will have to apply via the automaker's Facebook page.
Mercedes will choose contestants based off of their Twitter Klout scores and overall social media presence. The eight people whom Mercedes chooses will each receive Super Bowl tickets and be grouped into four teams. Those teams will fly to select start cities — New York, Los Angeles, Chicago, or Tampa, Fla., — and embark on an "Amazing Race"-style trek down to Dallas in specially outfitted Mercedes vehicles. Along the way, Mercedes will put forth a series of challenges that the contestants will have to complete while trying to earn the most points. They'll also have to tweet along the way.
The team that tweets the most, completes the challenges with the most points and gets to Dallas on time will win a pair of C-Class coupes. The coupes will be delivered in October 2011.
To read the fine print about the challenge, go here.