Mini Considering Diesel Model for U.S.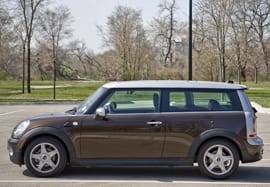 USA Today has gotten the powers that be at Mini to confirm the company is considering a diesel car for the 2010 or 2011 calendar year. A diesel Mini is still far from a reality, though, as the company's diesels already on sale in other markets wouldn't meet the stringent clean-air regulations in the U.S. That means a diesel Mini in this market would have to sport a next-generation diesel power plant.
A Mini representative did say that if a diesel engine arrived it would be an option on all Mini models, including the standard hatchback, the convertible and the new Clubman, along with the much-rumored future Mini SUV.
The Mini Cooper already gets an impressive 32 mpg combined; a diesel could be 20% to 40% more efficient.
Mini confirms it is considering a diesel for U.S. market (USA Today)