Mini Teases Plug-in Hybrid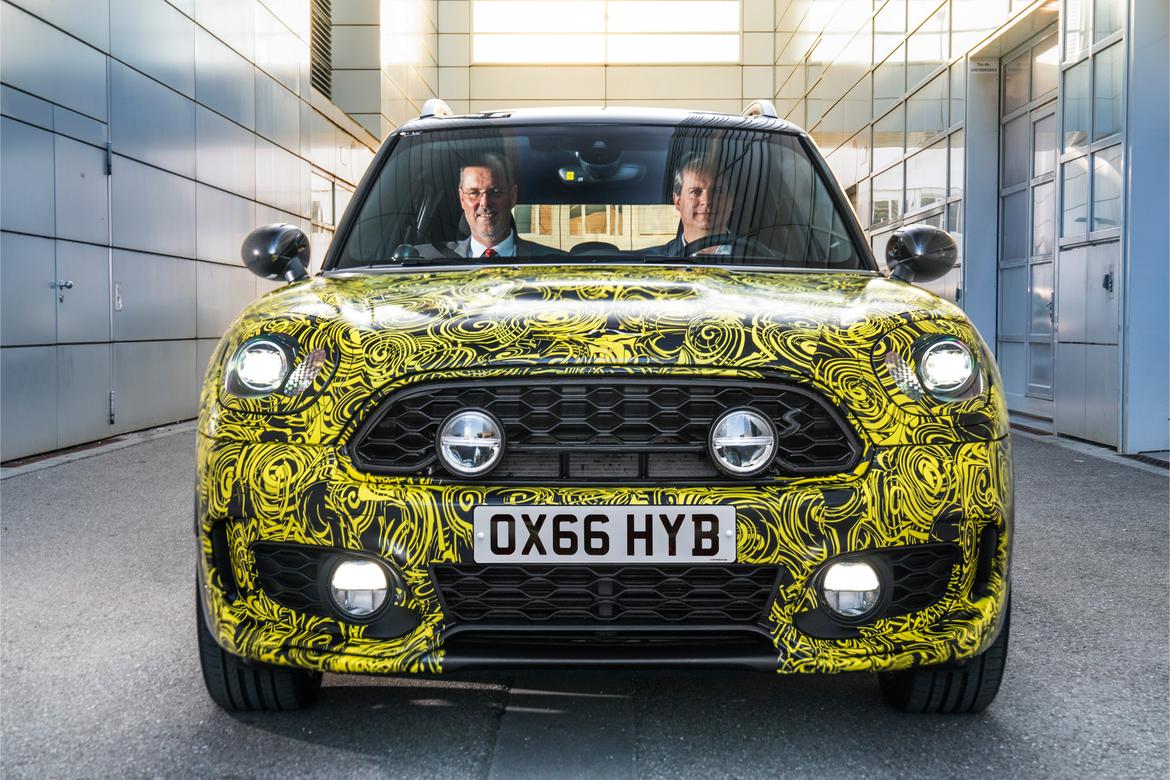 CARS.COM — Mini is continuing to try to get car shoppers charged up about its forthcoming foray into electric vehicles. The BMW brand today released camo'd teaser images of its first-ever plug-in hybrid model, for which it says the development process is nearly complete.
Related: BMW Plan Electric Mini, X3 as Rivals Ramp Up EVs
BMW CEO Harald Krueger recently told Bloomberg News that the hybrid would roll out as soon as 2019, followed later by the battery-powered BMW X3 SUV, with EV versions of other models coming later. Mini did not announce any new info on all-electric range or fuel economy of its new hybrid, but it did say the car would be able to travel at speeds of nearly 50 mph in Auto eDrive mode and nearly 78 mph in Max eDrive mode, with all torque available from a standstill, enabling instant acceleration.
Mini said the charging socket for the battery is discreetly integrated in the car's left front fender. Instead of glowing red like the push-button starters of Mini's gas-only versions, the hybrid's dashboard-centered starter will glow yellow, while the tachometer in the steering column will instead be a display informing the driver of the electric power remaining before the gas engine kicks in.
Mini says no changes to the vehicle frame or suspension have been made, and the hybrid components are positioned for a low center of gravity and balanced for maximum agility. Meanwhile, the electric motor powers the rear wheels and the gas engine powers the front wheels, allowing one or the other to activate for additional traction if the wheels begin to slip.
A third driving mode, Save Battery, allows the gas engine to power the car while the battery retains the resulting charge for all-electric driving later.