Mitsubishi Raises Price on Electric Car Before It Arrives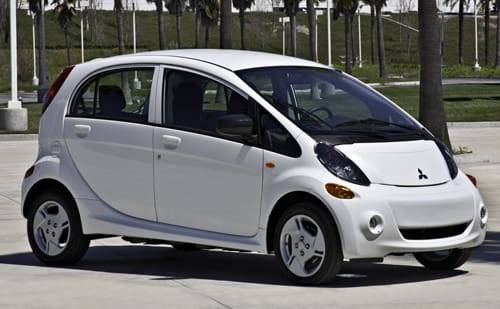 Mitsubishi said it had to raise the price by about 4% because of "unforeseen changes in market conditions." The price of the up-level SE trim increases by $1,135, too, now starting at $31,125. Despite the increases, the i will remain the most affordable electric car when it goes on sale early next year, undercutting the 2012 Nissan Leaf by $6,075.
The Cold Zone Package and the Premium Package, which includes a navigation system and the DC quick-charging port option, keep the same pricing.
The i will initially be sold in West Coast states this fall, and more markets will be added gradually with the goal of hitting all 50 states by November 2012, Mitsubishi says.
Continue reading below for more pricing details:
2012 Mitsubishi I pricing (previous pricing)
ES: $29,125 ($27,990)
SE: $31,125 ($29,990)
Cold Zone Package: $150 (same)
Premium Package: $2,790 (same)
Related
Mitsubishi i Electric Car To Start at $20,490