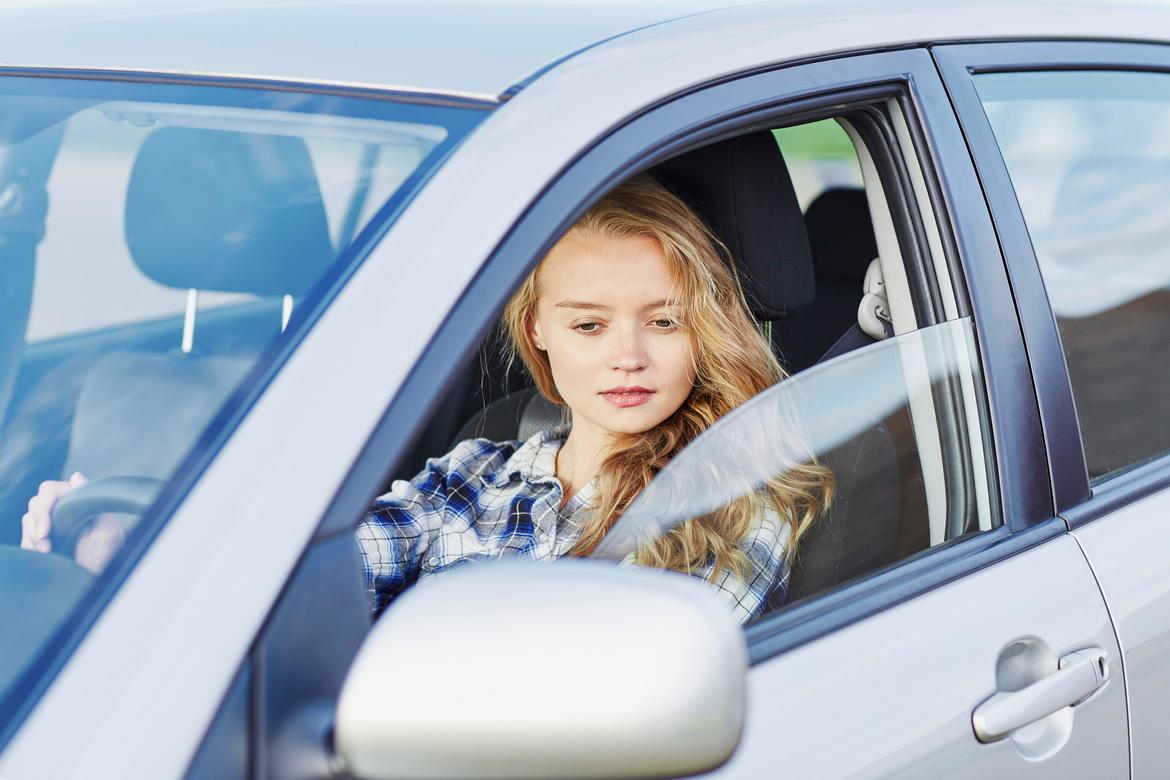 CARS.COM — Teen driving can be risky business. Half of all teen drivers will be involved in a crash before graduating from high school, according to the National Safety Council. Fortunately, parents who coach young drivers can reduce accidents. According to a study in the journal Pediatrics, teens who say their parents set rules and pay supportive attention to their activities are half as likely to get into crashes.
Related: AAA: Teen Distracted Driving Worse Than We Thought
Automakers from Lexus to Chevrolet to Ford and Hyundai offer systems in their new cars that allow parents to set limits on their teens' speed and drive time. Some systems even allow creation of geo-fence boundaries that alert parents when their teen drivers leave a specified area. But families with older cars can keep an eye on their teen drivers via aftermarket technology.
Teens drive more safely when they know they are being monitored, said Jessica Stoddard, director of product marketing for MotoSafety, a driver-monitoring device and service that integrates driver training, daily report cards, location mapping, alerts and insurance discounts. MotoSafety plugs into the car's diagnostic data port or parents can wire the monitor into the car; it can send reports on teens' driving via email or through a smartphone app. The monitoring device costs $79.99, and there's a $19.99 monthly service fee.
"Parents don't want to seem controlling. They want something that allows them to stay connected without having to ask the teens to text them all the time. It's about communication, coaching and comfort," said Navin Ganeshan, vice president of product for Zubie monitoring devices.
Like MotoSafety, Zubie is an aftermarket monitoring device that can help keep an eye on any bad behavior, such as excessive braking or speeding. Zubie offers real-time location monitoring, trip history and engine diagnostics, among other options. The device plugs into the car's diagnostic port and sends notifications via an app.
Research showed that when parents first started using Zubie, they often set up too many alerts, Ganeshan said. Parents reported they preferred weekly reports with maps that showed where teens went and how they drove.
The Zubie device is free; the service is $99.95 a year. Zubie also offers a version of its device that adds in-car 4G LTE Wi-Fi via Verizon Wireless. The Wi-Fi turns on automatically with the car and can connect up to 10 devices. A Wi-Fi-enabled Zubie device costs $99.95 and has a $10 monthly service fee; data charges aren't included in those costs.
Teens may need an incentive such as a Wi-Fi hotspot to keep a monitoring device installed in a car, said Kathy Winter, Delphi Connect vice president of software and services.
Delphi Connect offers many of the same monitoring services for making sure your teen is driving safely. Also like Zubie, it offers 4G LTE, though through a variety of wireless companies. Delphi Connect Wi-Fi can connect up to five devices.
These monitoring devices aren't just for keeping an eye on teen drivers: Stoddard said that 20 percent of MotoSafety users are senior drivers.