More of the Next Chrysler 300 Interior Shown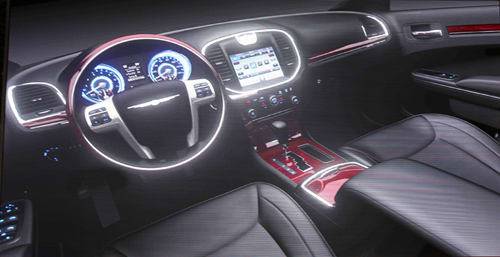 You can clearly see a radical departure from the current car's interior; it looks to be much more upscale. There's nothing wrong with that, and the 300 was a huge seller when it first went on the market. Unfortunately, most of Chrysler's issues stem from weaker offerings in the entry-level and midsize classes.
Still, with this glimpse and the high-end look of the Jeep Grand Cherokee shown earlier today, it appears Chrysler is making progress on some of its interior issues.