More VW Diesels Get Emissions Fix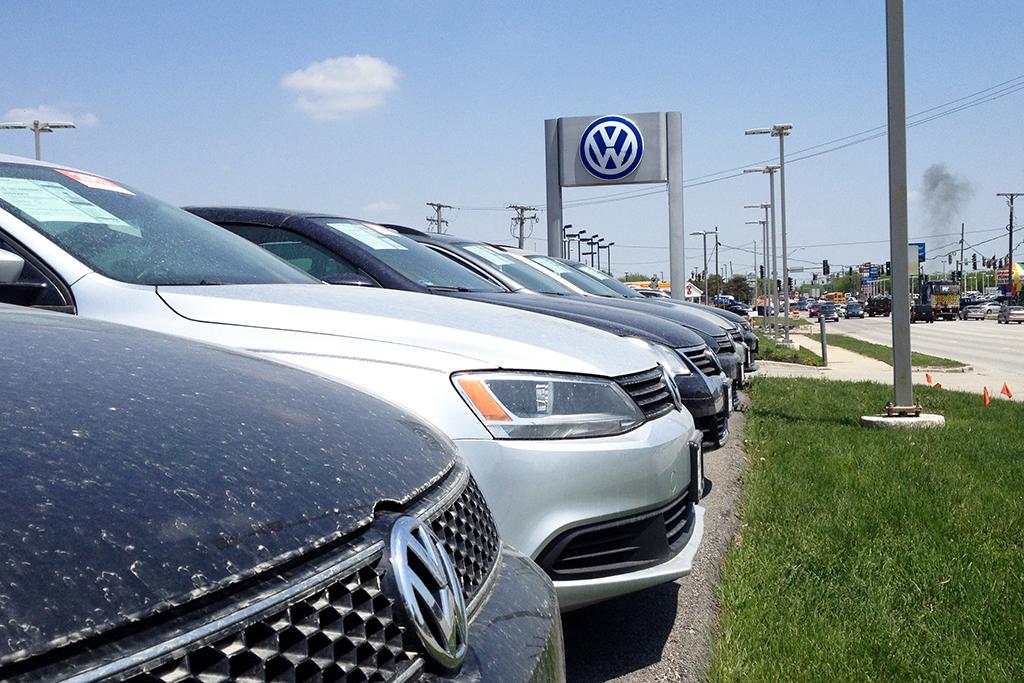 CARS.COM — The Volkswagen Group has received regulatory approval to fix more than 84,000 cars with a batch of four-cylinder diesel engines involved in its ongoing diesel-emissions scandal, in which hundreds of thousands of vehicles sold in the U.S. were equipped with an illegal defeat device. The device, in the form of code in the engine-management software, allowed the on-road emission of nitrogen oxides (NOx) at a level roughly 40 times the legal limit. The EPA and California Air Resources Board have approved a fix for VW's EA189 diesel four-cylinder with a diesel-exhaust fluid treatment, which comes in the 2012-14 VW Passat TDI sedan.
Related: Buyers Show for Last New VW 2.0-Liter Diesels
In a letter posted by the EPA, the agencies said they approved VW's proposed emissions modifications for diesel motor variants of the 2012-14 Passat, but only those with automatic transmissions; stick-shift Passats were also sold, but such vehicles remain unapproved because a fix could not be applied "without negatively affecting important consumer attributes, such as vehicle durability and reliability," according to the letter. VW is "reassessing its proposed emissions modification for the manual transmission versions," the letter added.
Volkswagen remains obligated to maintain continued compliance and other regulatory requirements, the letter said. The automaker has 10 days to provide owners with a notification that a fix is available.
The Passat models in question have the second generation of VW's four-cylinder diesel engines at the heart of the scandal. In an emailed statement to Cars.com, Volkswagen said it's "pleased that it has received regulatory approval to offer affected customers in the United States an approved emissions modification for 84,391 Generation 2, 2.0-liter TDI vehicles with automatic transmissions, all of which are model-year 2012-14 Passat vehicles. Eligible customers will be notified that they can receive a modification free of charge at their preferred dealership if they want to keep their vehicles."
Full details of the fix remain unclear. When asked, spokespeople from the EPA and VW did not provide further comment.
Regulators approved a fix for newer third-generation diesels in January, including 2015 model TDI versions of the Volkswagen Beetle, Beetle Convertible, Golf, Golf SportWagen, Jetta, Passat and Audi A3 (Audi is a VW Group brand). But the older first-generation diesels still lack a remedy. Those engines — EA189 diesel four-cylinders with an exhaust-treatment filter to remove pollutants instead of the fluid treatment — span a slew of 2009-14 Volkswagens and Audis and account for about three-fourths of the nearly 600,000 diesel four-cylinders involved in the scandal. Separately, some 80,000 diesel V-6s are also involved.
Updated 5/19/17: Volkswagen spokeswoman Jeannine Ginivan told Cars.com the fix involves a software change so emissions controls function effectively during "all typical vehicle operation." It should take about an hour at the dealership, but customer guides are still pending.
Keep up with the affected VW models, settlement information, recall fixes and other Volkswagen emissions scandal news.
Cars.com's Editorial department is your source for automotive news and reviews. In line with Cars.com's long-standing ethics policy, editors and reviewers don't accept gifts or free trips from automakers. The Editorial department is independent of Cars.com's advertising, sales and sponsored content departments.