National Seat Check Saturday Is This Weekend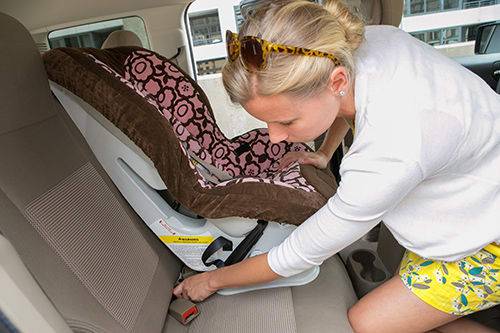 If the Centers for Disease Control and Prevention were to tell you that heart disease is the leading cause of death in men, you may or may not adopt the Mayo Clinic's recommended preventive measures such as quitting smoking, getting more exercise and eating a heart-healthy diet. But if the National Highway Traffic Safety Administration were to tell you that car crashes were the leading cause of death for children age 1 to 13, you'd almost certainly take every reasonable precaution to protect those who depend on you to keep them safe. Well, you'll have just such an opportunity this weekend during National Car Seat Check Saturday.
Related: Child Passenger Safety Week: Protect That Precious Cargo
The event, which wraps up Child Passenger Safety Week, invites parents, grandparents and caretakers to have their child-safety seats inspected by certified car-seat technicians. This weekend, schools, hospitals, fire and police stations, retail stores, banks, car dealerships, civic buildings and other locations will be offering car-seat inspections on National Car Seat Check Saturday. You can find a participating location by going to NHTSA's Child Car Seat Inspection Station Locator.
What you'll need for the inspection is your child, the car seat and the seat's manual, as well as your vehicle owner's manual. The assisting car-seat technician will consult both manuals with you and then demonstrate proper installation. Remember, the technician's job is to educate parents and caretakers on proper installation, not to perform the installation. That's your job!
Inspection stations could be busy and have a lengthy wait, so be sure to bring activities and snacks for your child. If you can't make it to Saturday's event, inspections are offered year-round at inspection stations. Parents can also contact their local police or fire departments to find out if they have a technician on staff.
Cars.com photo by Evan Sears