New 2016 Hyundai Tucson Ready to Compete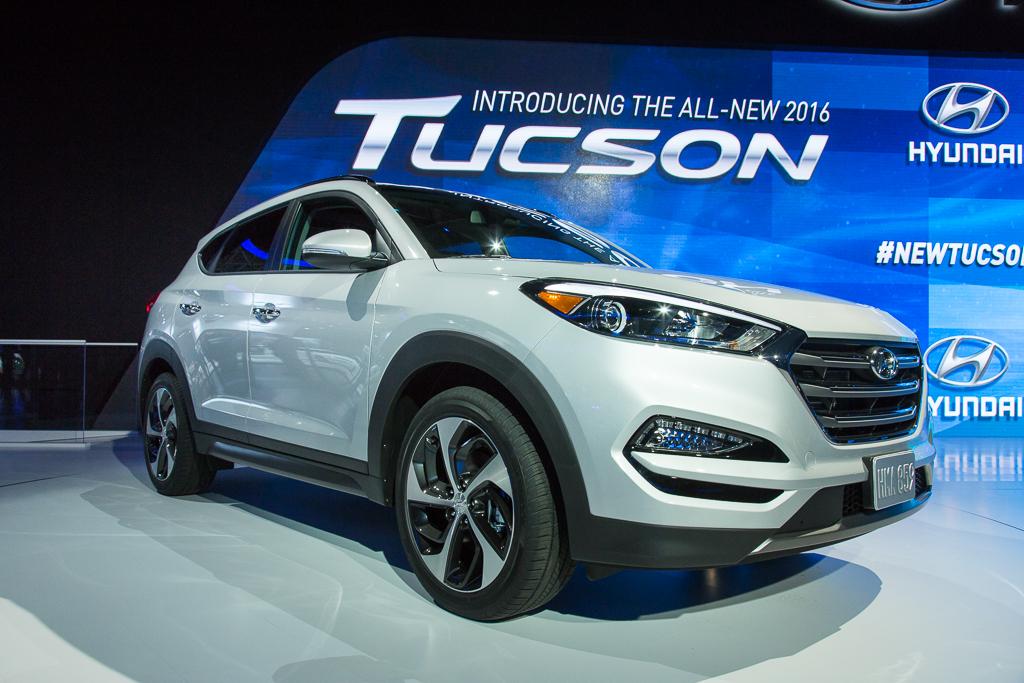 The compact crossover segment is hot, hot, hot, and Hyundai has just made a major play for more of it with its newly updated 2016 Tucson. Bowing at the 2015 New York International Auto Show, the new model grows a bit in length, bringing some welcome extra space to the interior and an additional 5 cubic feet of room to the cargo area, two areas where the current Tucson leaves something to be desired.
Related: More 2015 New York Auto Show News
The exterior styling of the new Tucson hits all the right buttons. The grille and headlights immediately identify the crossover as a Hyundai. They look right at home next to the Santa Fe and Santa Fe Sport in the showroom.
The hexagonal grille is flanked by new, optional LED headlights with distinctive daytime running lights. It's more aggressive looking than many of its competitors, like the Honda CR-V and Toyota RAV4, with a rakish rising beltline giving it a sportier appearance. It can take on the Mazda CX-5 in terms of looks, so chalk the styling up in the win column.
Inside, there's a surprising amount of room front and back. There's a new dash with repositioned vents for a wider appearance, with higher-quality materials versus the outgoing model. Lighting for the controls is in Hyundai's typical ice blue hue, and combined with the easily legible gauges and large center stack display, give the interior a much more upscale appearance. Hard plastics aren't entirely gone, however, still being employed in the lower dash and doors, but they're in areas one doesn't normally touch.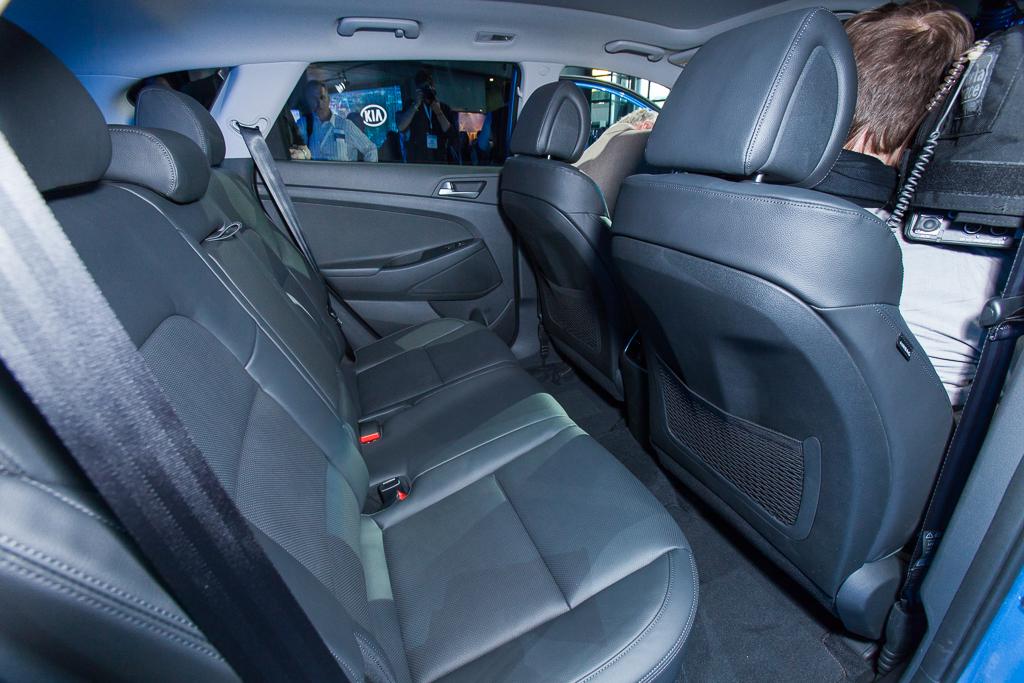 The backseat is surprisingly spacious, with plenty of headroom and comfortable seats for taller and wider passengers. Even with the larger panoramic moonroof, backseat headroom doesn't feel appreciably compromised. The doors open wide for easy entry and exit, and everything feels screwed together well. The cargo area is of average size for the segment, but the rear seats fold flat, allowing for easy transport of bulkier items.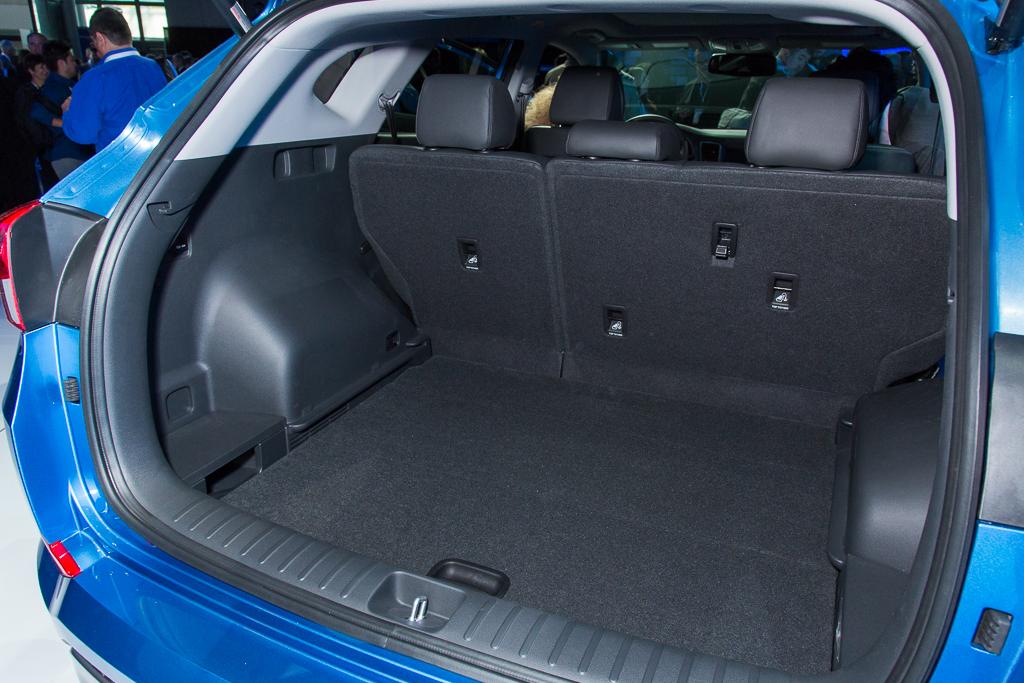 We'll have to wait for a driving impression with the Tucson's two new powertrains to see if the rough ride has been improved, but from a static perspective, the new Tucson looks easily competitive with the best small SUVs in the segment.
More on the 2016 Hyundai Tucson:
2016 Hyundai Tucson First Look
2016 Hyundai Tucson Photo Gallery