New Porsche 911 Carrera Suits Purists to a 'T'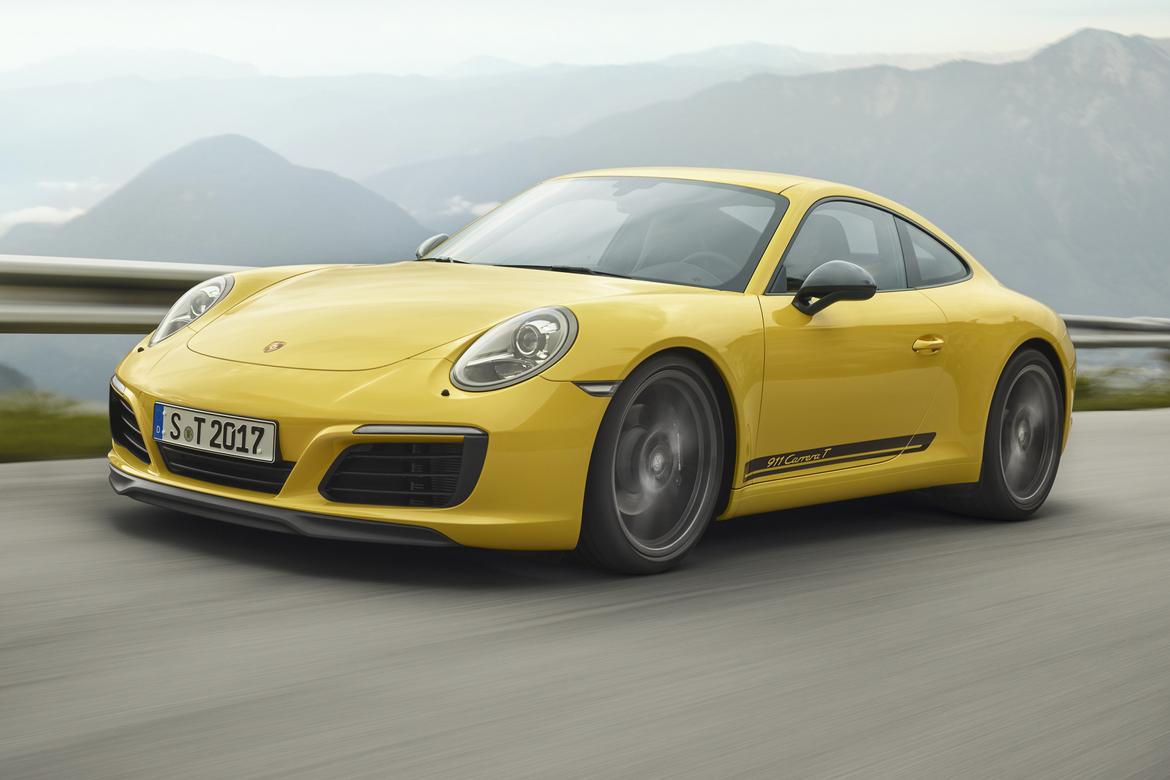 CARS.COM — Porsche has a new model: the 2018 911 Carrera T, aimed at Porsche purists who want a straightforward, lightweight 911 model that maximizes performance. Based on the base 911 Carrera coupe, the new model uses a lot of Weight Watchers features to cut mass to 3,142 pounds — the lightest 911 Carrera you can get.
Related: Is a Porsche 911 Worth the Upgrade From a Boxster or Cayman?
The rear window and rear side windows are special lightweight glass; doors are opened via loop rather than heavier handles; opener loops on the inside replace the conventional door openers; and you'll have a more intimate relation to what's around you thanks to reduced sound insulation, similar to what was done in the GTS. Optional are Porsche's full bucket seats (a first for a Carrera model), and if you check that box, the rear seats are deleted.
Performance
Rear-drive power is from a twin-turbo 3.0-liter flat-six putting out 370 horsepower and 339 pounds-feet of torque. Standard is a seven-speed, short-throw manual transmission, with a seven-speed dual-clutch automatic optional; also standard is a locking mechanical differential. The Carrera T comes with adaptive sport suspension that also lowers the ride height by 0.39 inch. Rear-axle steering is optional.
Zero-to-60-mph acceleration takes 4.3 seconds with the manual — 0.1 second quicker than the standard 911 Carrera — and top speed is 182 mph. The dual-clutch automatic with standard launch control gets to 60 mph in 4.0 seconds, and speed tops out at 180 mph.
Exterior
The exterior design gets some tweaks to show you got the T, including an aero front spoiler that comes with adaptive suspension, gray side mirrors, 20-inch gray wheels and a Carrera T side-body stripe. In the rear, the desk louvers, Porsche logo and 911 Carrera T badge also are gray, while the exhaust tips are black. Nine paint colors are offered.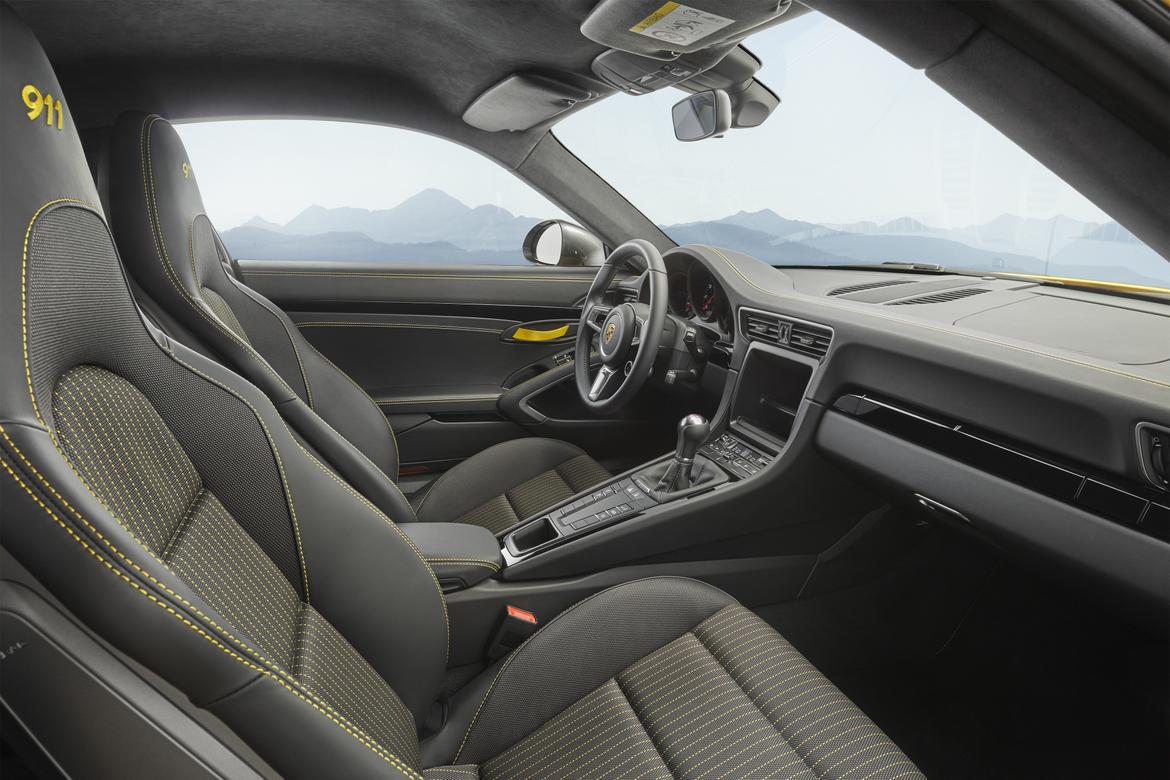 Interior
Inside, the Carrera T adds "911"-embroidered head restraints, a shifter with red shift pattern, a GT Sport steering wheel with drive-mode button, and a black dash and doors. The leather seats have Sport-Tex material inserts. Buyers can order contrast color-stitching and trim-accents packages in Racing Yellow, Guards Red or GT Silver.
Price
The 2018 911 Carrera T manual model starts at $103,150, including a $1,050 destination charge, and is available for ordering now, with U.S. deliveries expected by March 2018. The automatic starts at $106,880.