New Track Puts Self-Driving Cars to the Test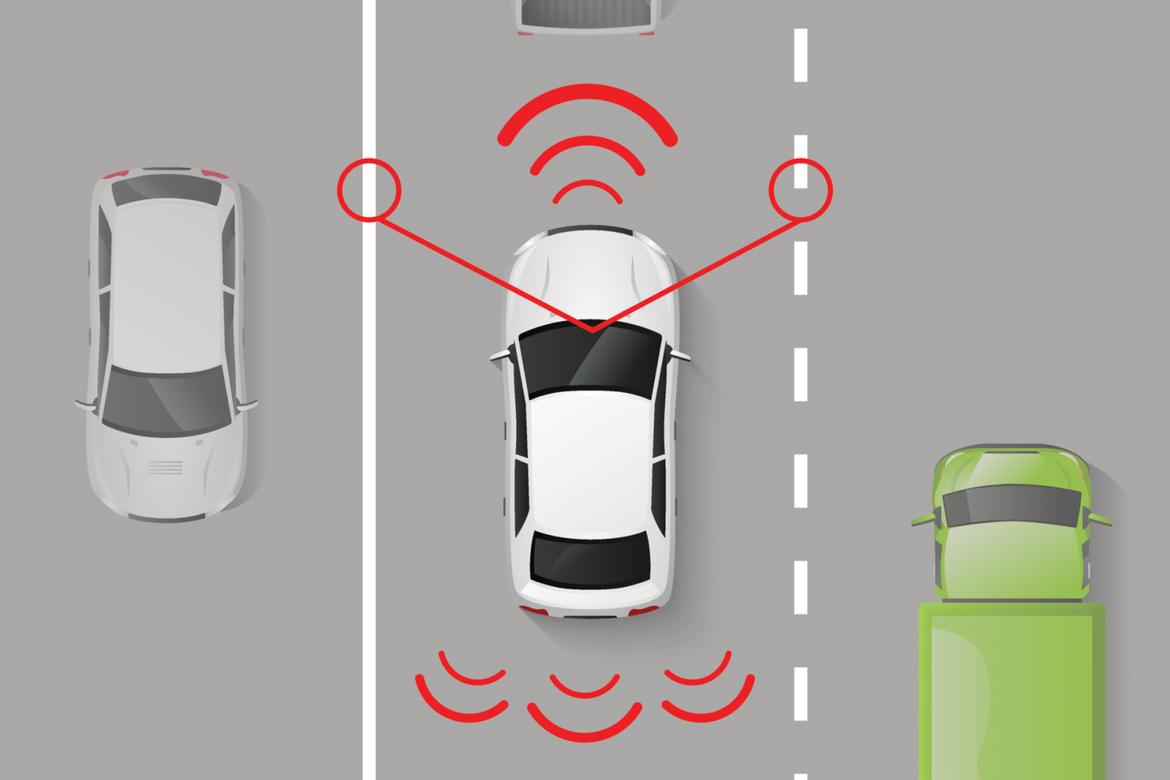 CARS.COM — When the cars do all the driving, who needs test drivers? While it's true that the ultimate goal of self-driving vehicles is to replace us humans, the knowledge and testing required to make them safe in all situations is still going to require some old-fashioned, carbon-based brainpower — that, and a whole lot of asphalt.
Related: More Tech News
Michigan's 335-acre Willow Run testing facility is set to become a technical hotbed for designing, engineering and testing tomorrow's lineup of autonomous vehicles. The sprawling site has played host to a GM powertrain factory and, during World War II, B-24 bombers were quickly rolling off Willow Run's assembly lines.
Now, flying under the banner of the American Center for Mobility, the facility will be open to private companies, government agencies and anyone else with an agenda — and budget — invested in future mobility solutions, with the primary focus being on self-drive technologies.
"We envision the American Center for Mobility as a global hub for connected and automated vehicle technologies supported by Michigan's high concentration of automotive expertise," said John Maddox, president and CEO of the Center. "We are excited to be partnering with the state of Michigan to establish a fully-capable, real-world testing and innovation center that will be instrumental in putting self-driving cars on America's roads."
Why should I care? If you're a startup tech firm or a firmly established automaker, this is like having the autobahn for autonomous cars at your fingertips. Based in Ypsilanti Township, Mich., roughly 35 miles west of Detroit, the Willow Run test center could play a vital role in shaping — and safely testing in controlled environments — the cars and trucks we'll be driving many years and decades from now.
A map of the eventual layout of the facility shows courses dedicated to city driving, off-roading, highway loops and basically any imaginable driving situation you can throw at a vehicle. Given a typical Michigan winter, recreating snowy, icy conditions, one of the most difficult scenarios for any car or truck (particularly self-drive ones with their hoard of sensors) most certainly won't be a problem.
NHTSA Guidelines Annoy Automobile and Smartphone Industry
As Cars.com reported, the National Highway Traffic Safety Administration has issued voluntary guidelines to smartphone companies and automakers as part of a plan to limit the danger posed by distracted driving. One of the proposed ideas involves locking out nonessential smartphone apps if the phone detects the person using it also happens to be the driver of a moving vehicle.
The Detroit News reports that NHTSA's move has caught the attention of the tech and automobile industry. "NHTSA's approach to distracted driving is disturbing. Rather than focus on devices which could reduce drunk driving, they have chosen to exceed their actual authority and regulate almost every portable device," said Gary Shapiro, president and CEO of Consumer Technology Association, in comments published in the News' story.
Why should I care? Luckily, the major automobile lobbying groups in Washington, D.C., are taking a more measured approach to the NHTSA recommendations. In the same Detroit News article, Wade Newton, director of communications for the Alliance of Automobile Manufacturers, stated that it's vital to encourage drivers "to use in-vehicle systems rather than handheld personal electronic devices that were not engineered for use in the driving environment."
That's not exactly a stern message, telling people to pay attention to the road and stop dictating texts or scrolling through in-car apps — which can be equally dangerous and distracting even when they're fully integrated into a car's infotainment system. The dialogue between government agencies and the automobile world is going through massive changes as cars become more connected, and as phones become as important as a steering wheel.