Nissan Juke: Love It or Hate it?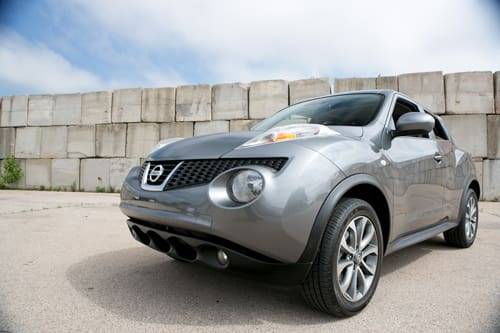 To me, its break-the-mold looks, sporty handling and zippy 188-horsepower, turbocharged engine translate into a unique blend of style and attitude, but many disagree. The Juke attracts lots of attention on the road; I've heard it called everything from a "bug-eyed alien" to "so ugly it's cute." I polled Cars.com's editorial staff and it turns out, our answers are just as mixed:
David Thomas: Hate It
I like the looks and the concept of the Juke. I just hate the reality of it. There isn't enough performance under hood for all the tradeoffs ownership includes. Mainly, I find it too small for me as a driver and there isn't much usable space in the back seat or cargo area to warrant this body style versus, say, a Subaru BRZ.
Jennifer Newman: Love It
There's something about this car's bug-eyed look that makes me love it. In fact, I'm such a fan of its odd design that I was hoping Nissan would redesign the Rogue crossover to look like a bigger Juke.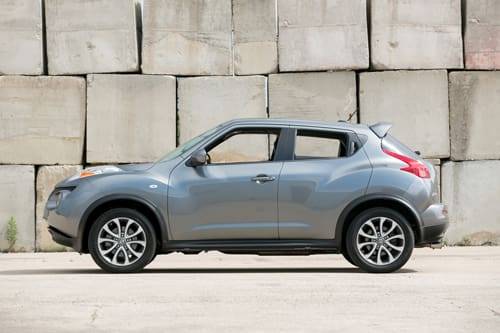 My gripes aren't from its looks, which I think are unique in some ways but definitely still different enough to call ugly. Not a bad ugly, just different. The Juke's fun-to-drive factor is minimal even with its turbocharged engine and continuously variable automatic transmission, which should be the recipe for a pocket rocket. Instead, the Juke is loud, unrefined and slow with handling that's choppy and skittish. And if something this polarizing isn't fun to drive or overly purposeful/gas friendly, I fail to see the point.
Kelsey Mays: Hate It
The handling has its moments, but it doesn't make up for poor execution elsewhere: poor ride control, buzzy drivetrain, inconsistent throttle response. I found the cabin a real mess, from materials to ergonomics. Interesting styling, but headroom in both rows is tight, you can't see the navigation map when you get a phone call, the heated seat buttons are underneath the center console, the Bluetooth doesn't stream audio and the steering wheel doesn't telescope. And behind the second row there is less cargo room than in a Honda Civic coupe.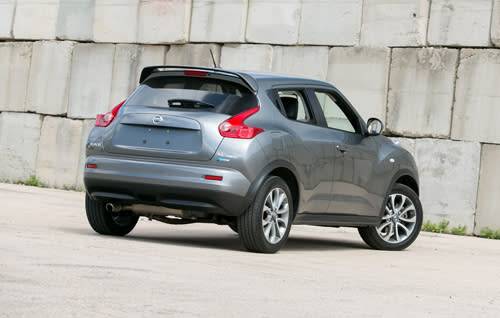 I love that Nissan was willing to take a risk with the Juke's styling but wish there was more room for passengers and cargo.
Aaron Bragman: It's Complicated
Well, I love to drive it, and I hate to look at it. The Juke is best experienced from the driver's seat — inside, it's fresh, modern and well thought out. The turbo engine plus all- wheel drive is a hoot, and the Juke NISMO I drove was even more fun. But it is indeed hideous to behold. It is an aesthetic nightmare; the thing looks like an angry Pokemon.
Kristin Varela: It's Complicated
I HATE the look of the Juke — like a dead beetle with bulging eyeballs that's been stepped on and crushed slightly. The ride, however, is surprisingly great. It has a really nice balance of comfort with more oomph than you'd expect and is quite comfortable as a daily- grind driver.
What about you? Is this oddball's 15 minutes of fame up or should its eclectic styling and spunky spirit earn it a long-term place in Nissan's lineup?
Related
Research the 2013 Nissan Juke
2013 Nissan Juke NISMO at the 2013 Chicago Auto Show
More Nissan News