Nissan Works Toward 200-Mile Electric Vehicle Range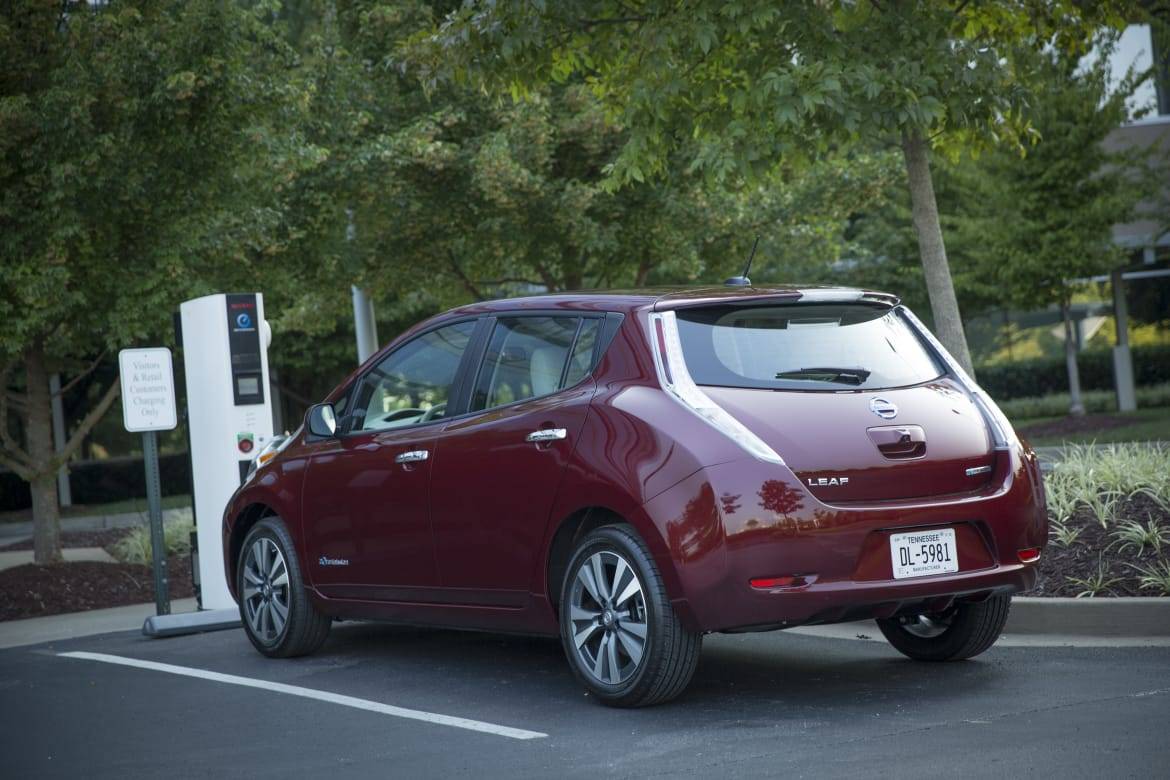 CARS.COM — As automakers from Tesla to GM announce 200-mile electric cars for the masses, the Nissan Leaf could be close behind. Kazuo Yajima, who directs the electric-vehicle and engineering division at Nissan, told Autoblog at an EV convention in Montreal that a 200-mile Leaf is on the way.
Related: 2016 Nissan Leaf Range Up 27%
The Leaf, a relatively affordable electric car, has been around since the 2011 model year. Nissan bumped up its range three times in that span, most recently to a maximum 107 miles thanks to a new, 30-kilowatt-hour battery pack. That's up 23 miles versus earlier models, but it still doesn't hold a candle to the Tesla Model 3 or Chevrolet Bolt, two forthcoming EVs with at least 200 miles of range.
The Leaf could get there, but Yajima didn't share when. In a video posted by Autoblog, he said Nissan is "developing [a] 60-kilowatt-hour battery pack" that means "the driving range itself can also be more than twice" what it is on the current Leaf. Asked by Autoblog to affirm whether this meant a 200-mile range, Yajima said it would.
He wouldn't say when, however.
"We are developing this," Yajima said. Nissan is "not ready to launch [to] the market, but in [the] near future, I believe we can produce the electric vehicle which doesn't have any driving range problem."
Nissan spokeswoman Paige Presley confirmed what Yajima said, but she wouldn't say whether it would come in the next-generation Leaf.
"It's something that we're working on," Presley told Cars.com. "We're obviously working on the next-generation design. We're working on the bigger battery, the [more] capable battery."