Nissan's Next Seats Could Feel like Human Skin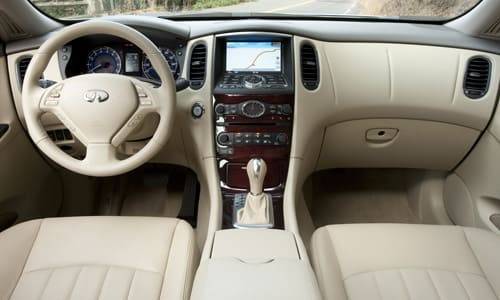 By studying how humans touch surfaces and what textures feel comfortable, Nissan has developed new interior materials for possible use in its upcoming vehicles. The program is called Premium-feel Interior Concept, and it's based on two findings: The closer something is to finger-pad softness, the better it feels. And the closer the surface texture is to a human fingerprint, the better it feels.
Surfaces to get the new materials include seats, armrests and instrument panels. To achieve the texture and softness of infant skin, Nissan is testing semi-aniline leather with a light fingerprint-type texture.
"This is a new material for armrests, which are in constant contact with hands. With the softness of a finger pad and a surface texture similar to a fingerprint, it creates the soft, comfortable feeling of baby skin," the automaker said in a statement.  
We applaud Nissan for researching high-quality and comfortable interior materials, but the baby skin analogy definitely rubs us the wrong way. Does the creepy factor outweigh the positive in this case? 
Related
2013 Nissan Altima Review
More Nissan News on Cars.com
More Infiniti News on Cars.com