No Need for Hyundai Assurance, Yet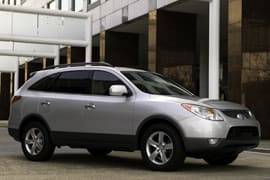 On Friday, Hyundai spokesman Dan Bedore confirmed that so far no one has used the program. It's still early in the plan's lifecycle and final March figures have not come in, but the fact that no buyer has taken advantage of it says that at least the 55,133 people who bought a Hyundai this year probably still have their jobs.
If few people do end up using the program, it could prove to be a cost-effective incentive for Hyundai. However, if the economy continues to deteriorate, it could also backfire. At least this program backfiring could only hurt Hyundai, unlike Chrysler's $2.99 gas incentive from this past summer that has only harmed consumers who opted for that plan over traditional cash back. Gas hasn't been over $3 a gallon since October, so those owners are getting no return.
Hyundai has a number of cash-back incentives on top of its Assurance Plus plan, which you can find here.
2008|Hyundai|Accent
2008|Hyundai|Azera
2008|Hyundai|Elantra
2008|Hyundai|Entourage
2008|Hyundai|Veracruz
2009|Hyundai|Accent
2009|Hyundai|Azera
2009|Hyundai|Elantra
2009|Hyundai|Elantra Touring
2009|Hyundai|Genesis
2009|Hyundai|Santa Fe
2009|Hyundai|Sonata
2009|Hyundai|Tucson