No Nissan Altima Hybrid for 2012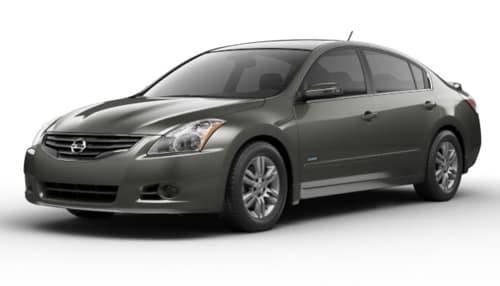 After sifting through Nissan's 2012 press information, we noticed one glaring omission: no Nissan Altima Hybrid. We have confirmed that the Altima Hybrid will be no more after the 2011 model year.
"Nissan has decided to focus on those models which will remain in Nissan's lineup for the next model year," said Josh Clifton, a Nissan communications manager.
The Altima Hybrid was Nissan's first gas-electric hybrid, debuting in 2007. Built primarily around Toyota's Hybrid Synergy Drive technology, the Altima Hybrid was capable of achieving 33 mpg in combined EPA cycles.
Despite nationwide availability from competing hybrid midsize sedans like the Ford Fusion Hybrid and the Hyundai Sonata Hybrid, the Altima Hybrid was sold only in a handful of states during its tenure: those that had adopted California's stringent emission regulations, such as New York and Oregon.
Nissan will continue to sell down existing Altima Hybrid inventory in the meantime. Cars.com is currently listing more than 200 2011 models in the states where the model is sold.