November's Fastest- and Slowest-Selling Cars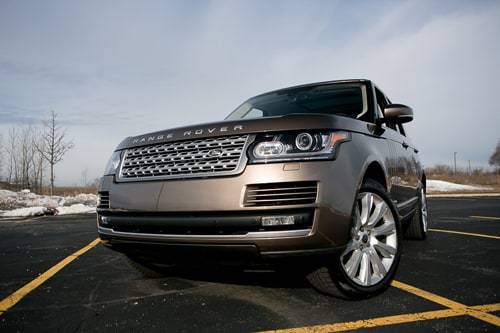 Luxury brands often post stronger year-end sales, and six of the month's 15 fastest-selling cars come from luxury brands. That's down from seven of October's 15 fastest-selling cars, but luxury brands need not pile on the December incentives just yet. A year ago, five of the 15 fastest sellers were luxury cars.
Besides, shoppers swarmed the ones at the top. Land Rover's flagship Range Rover and redesigned Range Rover Sport led November's fastest sellers, extending the pair's showing in the group to four months. BMW's redesigned X5 spent its second month on the list, too. Between them, the Chevrolet Corvette Stingray puts the "fast" in fastest seller. The 455-horsepower sports car hit dealerships in October and took all of four days to sell, on average. Come November, the Stingray averaged eight days.
If cooling weather curbed demand for the iconic sports car, it did so for all other cars, too. All 2014 models averaged 29 days to turn throughout the month — up six days from October (also 2014 models) but about even with November 2012's 28 days. (November 2012 counted 2013 models.)
Transaction times should come as good news to Jeep — its Cherokee hit dealerships in October. In November, the SUV averaged just nine days to move. The same can't be said for the Acura RLX and Kia Cadenza — both new — which fell well below the month's average.
Check out November's Movers and Losers. Oh, and the Toyota Tacoma pickup truck landed its third month among the Movers. If we gave out a Brett Favre award, the Tacoma would get it.
November Movers
Losers
Cars.com Picks
About the Lists
The Fastest- and Slowest-Selling Cars list reports the average number of days it takes to sell models from the day they arrive on the lot until the final paperwork is signed by a buyer. This is not a days-of-inventory list like you may find on other websites. With lots mostly clear of 2013 models, we look exclusively at 2014s now. We call the fastest-sellers Movers and the slowest ones Losers.
For Movers, we only list vehicles that pass a certain threshold of sales in order to weed out limited editions, ultra-high-performance cars and others that might skew the numbers or otherwise inaccurately portray popularity. To highlight all slow sellers, losers have no such threshold.
Our Picks highlight cars that take a significant time before they're sold and might be overlooked by shoppers. Dealers could be more motivated to sell these cars.
Related
October's Fastest- and Slowest-Selling Cars
Top 10 Best-Selling Cars: October 2013
More Automotive News