On Yoga Day, 5 Cars to Pair With Your Poses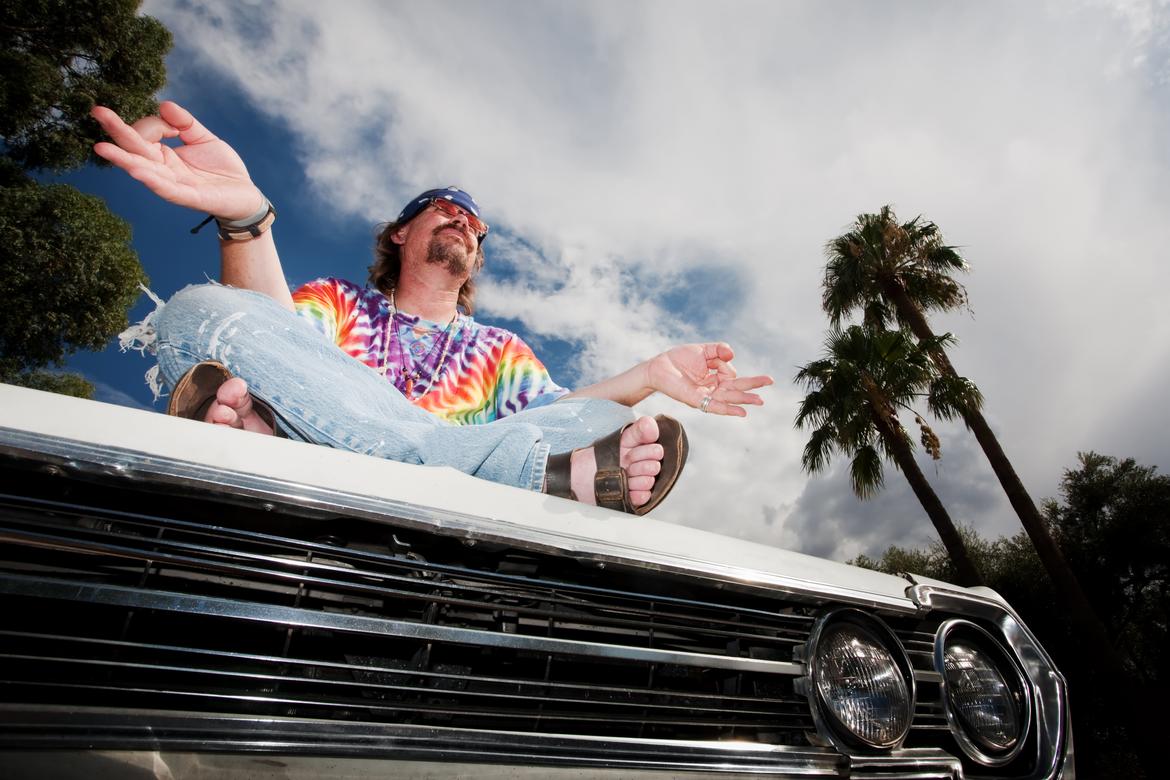 CARS.COM — If the start of summer has you all out of sorts, we're here to help. You need something relaxing. Something to get your mind right. Something like, well, today: the International Day of Yoga.
Related: Earthier Tones Making Car Color Comeback
We at Cars.com are, admittedly, more used to body contortions on ingress and egress than we are at the yoga studio, but it got us thinking about vehicles that'd go well with a quick Bikram session. Not sure where to start on either? No problem. If you're doing yoga with us, here's how you're bending — and what you're driving.
The lion pose is all about loosening the muscles in your face and getting rid of the tension in your chest by roaring, a silly exercise to start off a session. We'd say that reminds us of the Dodge Challenger SRT Hellcat, but the lion pose means really stretching your mouth open to get all that air in for the roar — something with which the air grabber of the Demon is 35 percent more familiar. And unlike other poses, the lion needs no partner — just as the Demon needs no passengers.
For something more serious, this is one of those core poses intended to help the torso and neck, and it's hard to think of a better pairing than Jaguar's first SUV: Featuring smooth gearing, a responsive accelerator and automatic transmission, a controlled ride and limited body roll, the F-Pace goes easy on you as an occupant. And as for the spine and stomach massage that comes as a byproduct of the cat pose, an available 380-horsepower, supercharged V-6 ought to match the grumble you're going for.
The mountain pose can help improve balance and posture as well as reduce flat feet. That's a perfect pairing with Chevrolet's latest mid-size pickup truck, a Ford F-150 Raptor-challenging mountain climber ideal for off-road trails and backwoods exploration thanks to its spool-valve shock absorbers, transfer case and smooth steering feel.
Because it's a pose of total, er, repose, the corpse is a real challenge. The lifespan of the CT 200h was a lot like that, too: Introduced in 2009, the hybrid hatchback never really picked up in sales despite a lack of direct competition. As good as dead in a country that doesn't love hatchbacks to begin with, Lexus bid "namaste" for good to the CT 200h in March.
Because nothing screams "life force" like a minivan full of family, this session-closing mudra (a fancy term for hand gesture) pairs well with our Best of 2017 winner and is a seal designed to provide an energy-boosting pick-me-up — a description it's no stretch to say applies to the Pacifica, too. We would know: We tested it.
Editor's note: This story was updated June 21, 2017, to reflect that the Chrysler Pacifica was our Best of 2017 winner.