Pontiac Goes Virtual with Second Life Island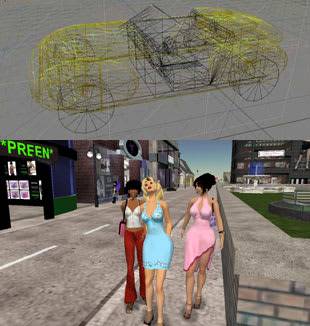 Most people have a hard enough time managing their own hectic lives, but there are those out there who enjoy creating virtual identities in games like Second Life. The rapidly growing online game has more than one million users, or as they like to be called, "residents," who create their own character, tools and now — thanks to Pontiac — automotive projects.
The brand has launched a virtual landmass inside the game called Motorati Island for Second Lifers to communally develop auto-based projects like racetracks. Of course, the company is also working on a virtual dealership where virtual Pontiac Solstice roadsters (top image) can be purchased using the virtual world's currency.
Motorati's own site isn't updated, but you can find more about Second Life via its official site.