Recall Basics: Everything You Need to Know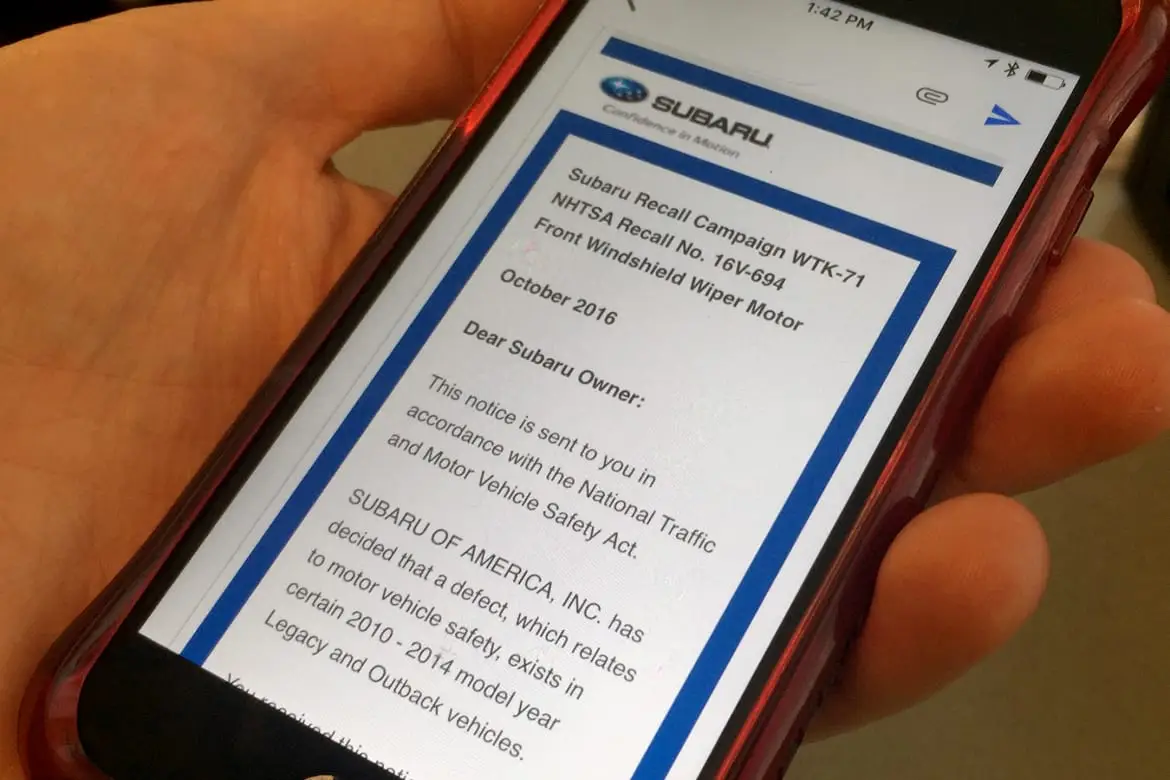 CARS.COM — Automotive historians will likely call this the decade of recalls. Faulty airbag inflators, electronic gearshifts and ignition switches and their potentially deadly consequences continue to make headlines. No doubt the news can seem overwhelming, so let's a step back: What is a recall, anyway? How long have they been around, and what should you do if you get one?
Related: Why Can Dealers Sell Used Cars With Unfixed Recalls?
Here's a primer.
How a Safety Recall Works
A safety recall occurs when a manufacturer violates a federal motor vehicle safety standard — a lengthy set of requirements for safety-related car parts or related equipment (such as car seats) — or has a defect that otherwise poses an "unreasonable risk to safety," explained Bryan Thomas, communications director for the National Highway Traffic Safety Administration. Since the current recall system originated in the 1960s, automakers have issued safety recalls for more than half a billion vehicles and equipment.
Not all recalls are safety-related, but most of the recalls Cars.com covers are safety-related. Automakers can issue recalls voluntarily or NHTSA can impose a recall by court order. Investigations often originate from complaints that consumers have filed with NHTSA.
Safety recalls were established in early form by the National Traffic and Motor Vehicle Safety Act in 1966. The first safety standard came a year later. Recalls piled up quickly: In fewer than four years, automakers had issued recalls for more than 10 million cars.
With a few exceptions, automakers have recalled between 10 million and 20 million cars per year despite a steady increase in the number of cars on the road. But amid recalls for faulty GM ignitions and Takata airbag inflators, the number of recalls soared in 2014 and 2015. Each year saw more than 50 million cars recalled: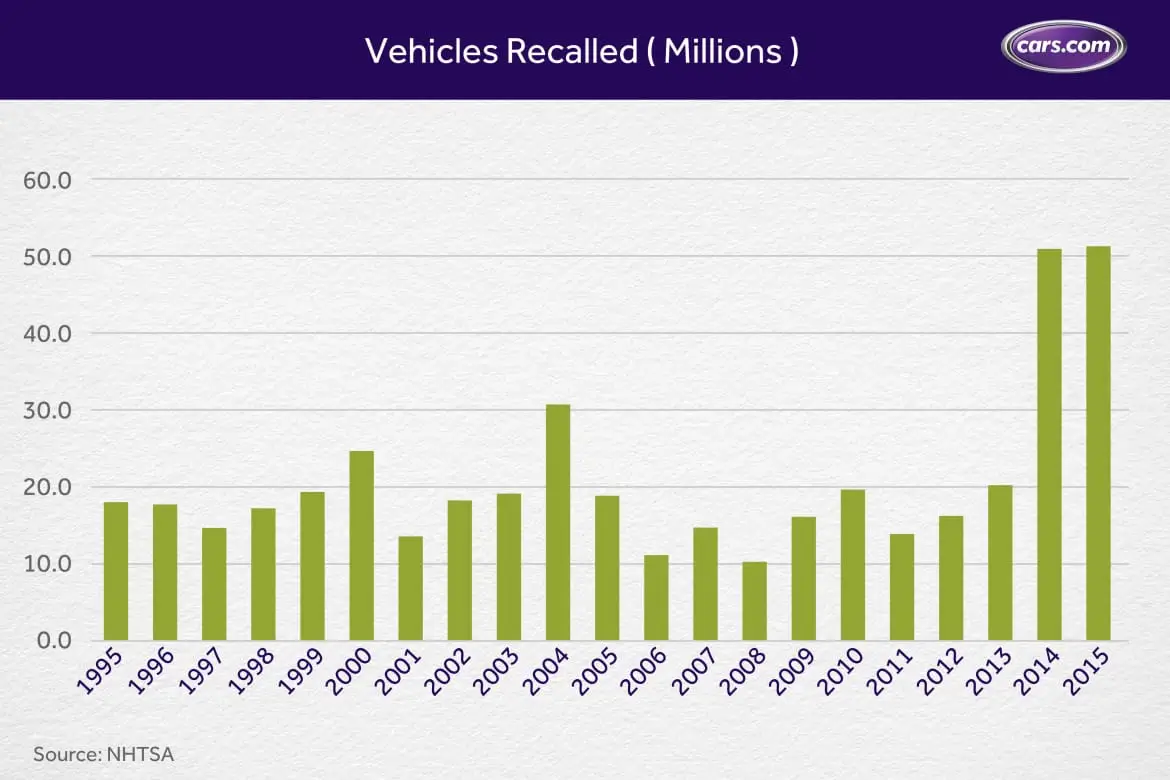 How can I check to see if my car has any recalls?
Plug your car's vehicle identification number into the government's online recall search tool. (Go here to see where to find your VIN.) It should tell you if your car has any "open," or unfixed, recalls. Your automaker may also have a VIN-checking tool on its website that also will alert you to unfixed service campaigns, not just recalls.
I think there's a problem with my car. How can I get it recalled?
You can file an online vehicle safety complaint with NHTSA, but only if it relates to vehicle safety. If it's something else — excessive oil consumption, non-structural rust, you name it — you may want to take it up with your automaker first because NHTSA has no legal jurisdiction over non-safety issues.
How many defect reports have to be submitted before NHTSA opens an investigation?
There's no set number, the agency says. NHTSA compares the number of complaints for a given vehicle or piece of equipment against the total number manufactured. It also considers petitions that have been filed asking that an investigation be opened.
How long does it take an investigation to become a recall?
It depends. As NHTSA explains, the path from an investigation to a court-ordered recall is fairly involved:
1. Regulators start with an evaluation, a solicitation for information from the manufacturer, and a chance for the manufacturer to present its side of things.
2. If there's enough evidence of a safety defect, investigators conduct an engineering analysis. That means more information requests plus tests, surveys and inspections.
3. Investigators then submit their conclusions to a review panel. If the panel agrees, regulators send a recall request to the manufacturer.
4. If the manufacturer refuses to issue a recall, NHTSA can convene a public meeting where the manufacturer, any interested third parties and members of the public can debate the issue.
5. If the meeting supports a defect finding, NHTSA's chief administrator can issue a final ruling that a defect exists and order the manufacturer to conduct a recall.
6. The manufacturer can still challenge the ruling in federal court, but at this point, it may be obligated to notify consumers that investigators have ruled a safety defect exists.
The first two steps should take less than 16 months, NHTSA says, though complex defects can take longer to review. It's unclear how long the remaining steps take, but going through the entire process isn't usually necessary. Manufacturers can conduct the recall on their own partway through an investigation; indeed, NHTSA says that most of the time, manufacturers order a recall before investigators get involved. The agency can also spike an investigation partway through the process if it can't identify a safety defect.
When a recall is issued, how do automakers track down owners?
Automakers merge their own records of vehicle purchasers with vehicle-registration information to track down owners and let them know of the problem, fix it, replace the vehicle or repurchase it minus a "reasonable allowance for depreciation," NHTSA says. For certain recalls, some dealers elect to offer loaner vehicles during repairs.
What does a recall notice look like?
Manufacturers are required to send recall notices via first-class mail with this label on it: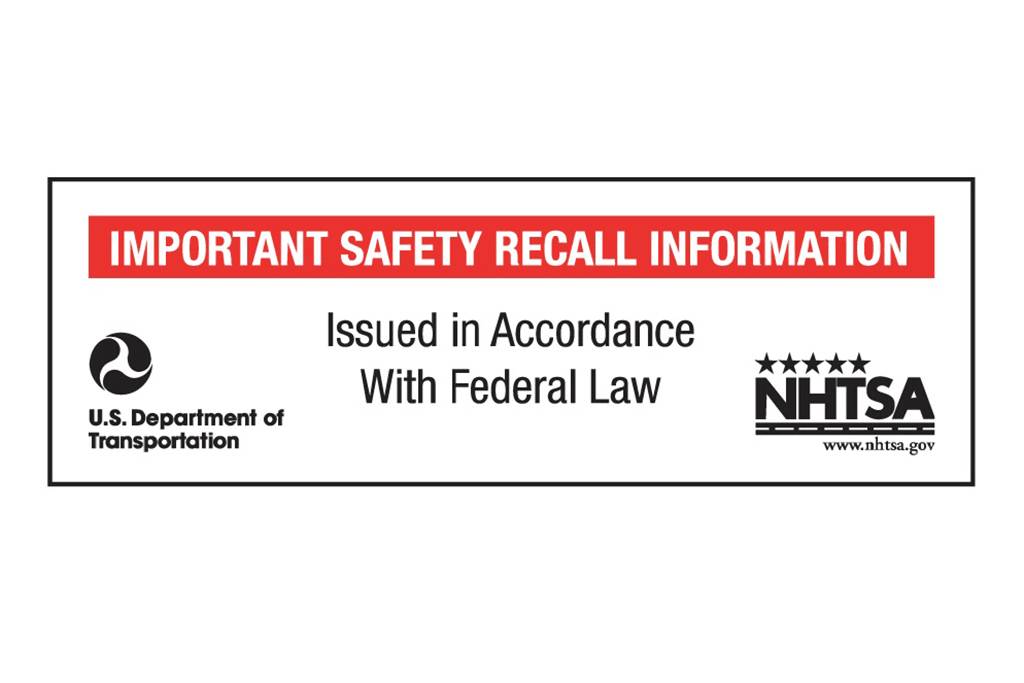 The idea is to help owners distinguish a recall notice from junk mail. In September, NHTSA proposed a rule that would require automakers to find and notify owners through electronic means — email, text messages and such — if two conventional mailings don't prompt enough repairs. In certain recalls, some automakers have already done that.
What should I do if I get one of those letters?
Read it immediately. If a fix is available, call your dealership's service department, explain the situation and schedule an appointment. If a fix is not yet available, read our guide here.
What if my dealership doesn't answer my questions?
This should be rare, but if it happens, call your manufacturer. The recall notice should provide a customer service number. If your car has a recall, the automaker may want its VIN. If that still doesn't work, call NHTSA at 1-888-327-4236.
Is there a deadline for me to get repairs made?
Safety recalls are effective for the life of your car or vehicle equipment (a child seat, for example). The exception is recalls for tires, NHTSA says; those require you to get the work done within 180 days of notification.
Are recall repairs always free?
Not necessarily. For cars more than 15 years old when a defect is determined (e.g., a 1998 model recalled in 2015) aren't required to have a free recall, though automakers will often provide the fix for free anyway. For tires, that window of time is five years.
What if this problem already caused damage or cost me in repairs?
Federal law does not require automakers to pay you back for previous damage caused by a defect under recall, but NHTSA says most automakers will reimburse for previous repairs for that defect if you keep your receipts. It's a good idea to keep all of your repair receipts, as it gives future buyers a better idea of your car's service history.
Are all recalled cars eventually fixed?
No. Historically, owners get around 80 percent of recalled cars repaired, but that figure is falling. A 2012 study by SAE International found an average of 77 percent of light-duty vehicles recalled from 2006 to 2010 had recalls completed. But a 2016 study by J.D. Power and Associates found that 73 percent of consumers got their recalls fixed, for cars from the 2013-17 model years, but only 44 percent of owners fixed cars from the 2003-07 model years. No doubt the massive Takata airbag campaign has dragged the totals down. NHTSA's Thomas says some 64 to 69 million Takata inflators either have been recalled or will be recalled. But as of Oct. 7, 2016, only 11.4 million had been repaired.
If a manufacturer drags its feet on conducting a recall, what can NHTSA do?
Regulators monitor recall repair rates and how effectively the repair fixes the problem. If either area is unsatisfactory, NHTSA can open an investigation and force manufacturers to expand the recall or alter the fix.
If I rent or buy a car, how do I know it doesn't have an unfixed recall?
Auto dealers are prohibited from selling a new car with an unfixed recall, and a recent law bans rental-car companies from renting an unfixed car. Dealers or private parties can sell you a used car with unfixed recalls, however. That's a controversial issue, but consumers should always check the VIN of any used vehicle to see if it has any unfixed recalls. A seller who refuses to provide you the VIN before a sale is a red flag.