Seniors Fail to Use Devices That Prolong Driving Years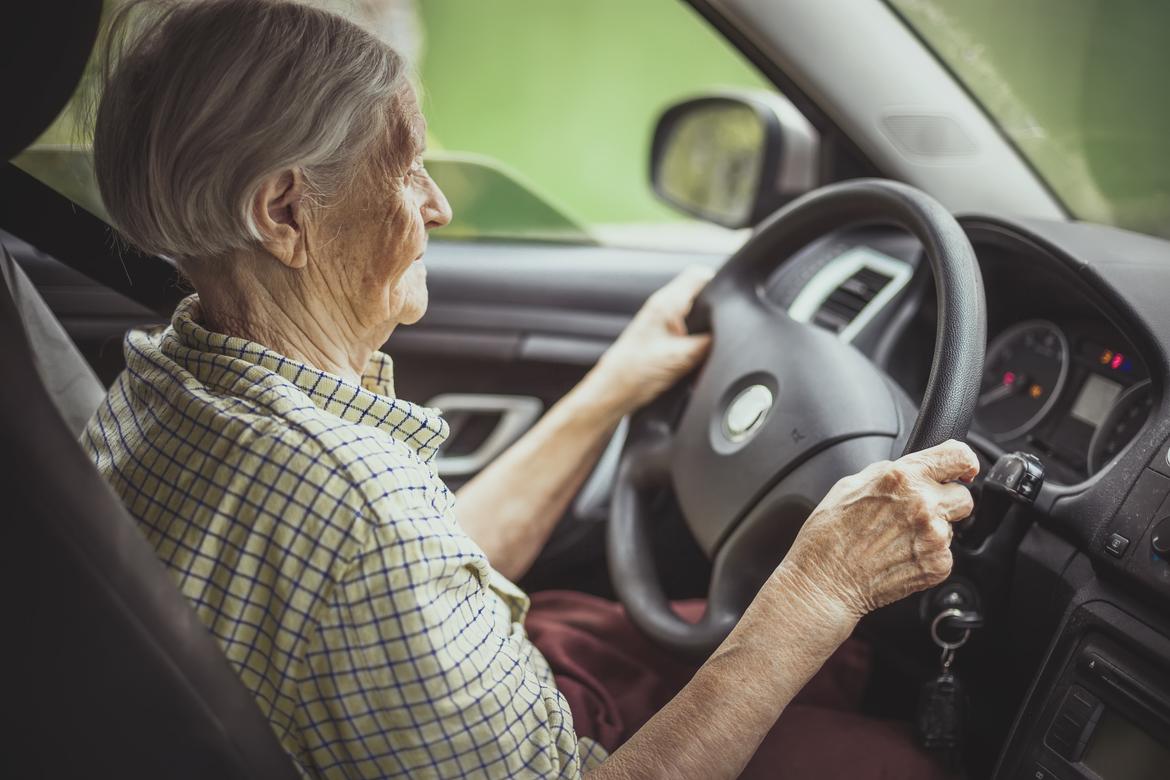 CARS.COM — Driving is a lifeline for many seniors — especially solo dwellers whose driveways are often the only path left to independent mobility. Research from AAA shows driving is more than just a convenience and a way of life for many seniors, but a mental-health imperative.
Related: Car-Buying Tips for Senior Drivers
Physical and mental limitations that arise as we age, however, can cause us to eventually retire the car keys for good. The sudden reduction in freedom can profoundly affect seniors' mental health. Seniors who no longer drive are twice as likely to suffer from depression and five times more likely to move into an assisted-living facility than those who keep driving, according to research from the AAA Foundation for Traffic Safety.
It's no wonder that many older Americans are reluctant to stop driving — even when aches, pains and diminished motor skills start interfering with everyday driving abilities that once came as second nature. Before retiring from driving, however, seniors can take advantage of a plethora of inexpensive aftermarket vehicle adaptations that can help prolong driving years and make their time behind the wheel safer and more comfortable.
Cushioned steering-wheel covers for arthritis sufferers, and extended pedals and magnified mirrors for the vision-impaired are among a dozen vehicle adaptations examined in the AAA Foundation for Traffic Safety's Longitudinal Research on Aging Drivers (aka LongROAD) project.
Here is a list of devices suggested by AAA that can be installed in vehicles to improve safety for senior drivers:
Convex mirrors: increase visibility and minimize blind spots
Seat cushions: improve the line of sight and help alleviate back or hip pain
Gas pedal blocks and extensions: shortens or lengthens the brake and accelerator pedals to allow for an easier reach
Hand controls: allow drivers to operate the brakes and accelerator with a lever
Seat belt extension: helps drivers with limited mobility to fasten seatbelts more easily
Modified secondary controls: adjustments to secondary controls provide easier access to windshield wipers, turn signals, the horn, headlights and cruise control.
Steering wheel modifications: reduce the strength needed for steering
But while the features are mostly inexpensive and easy to install, almost 90 percent of the nearly 3,000 drivers included in the study haven't added any modifications to their vehicles.
The LongROAD project, a 10-year study coordinated by the AAA Foundation for Traffic Safety, aims to generate a massive database on senior drivers to help researchers better understand the risks and needs of the driving elder population. In this part of the ongoing study, researchers found that fewer than 9 percent of seniors were using any of the vehicle adaptations intended to prolong driving years and improve safety.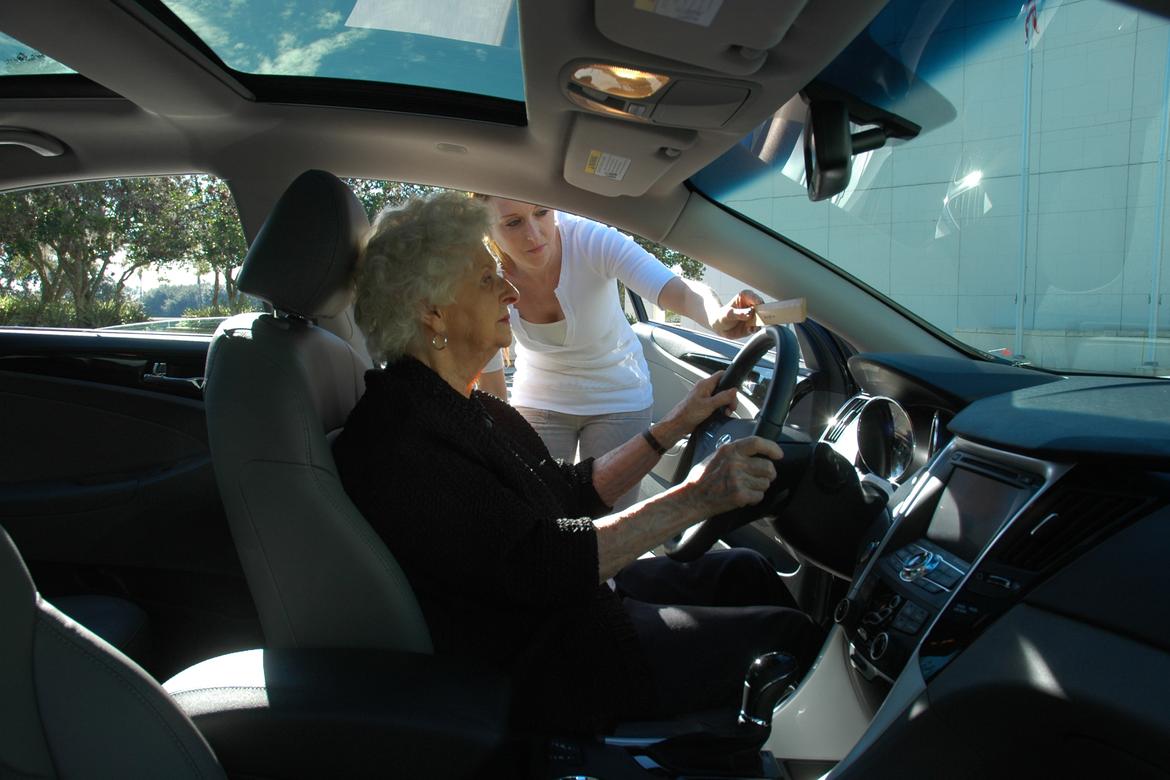 "Most older drivers are simply unaware that free- to low-cost options are available to help improve their comfort and safety behind the wheel," said Jake Nelson, AAA director of traffic safety and advocacy. "But, it's equally important that installation and use of these features involve consultation with an occupational therapist."
While seniors account for a huge portion of the U.S. driving population (Consumer Reports estimates 40 million drivers age 65 and older are on the roads) the new study from AAA shows that out of those seniors who opt to add vehicle adjustments, only 9 percent consult a professional to ensure the devices are installed properly.
"Occupational therapy practitioners trained in driving rehabilitation are especially valuable in connecting the dots between medical challenges that can affect driving and the appropriate equipment and adaptations needed to remain safely independent in the vehicle," said Elin Schold Davis of the American Occupational Therapy Association's Older Driver Initiative, in a statement.
Seniors and their families can learn about the many safety features and vehicle modifications on the market, and how to safely install the devices during CarFit, a community-based program AAA is hosting this year and next, in conjunction with AARP and AOTA.
In about 30 minutes, senior drivers will get a 12-point vehicle check conducted by a trained professional who will provide recommendations on adjustments or adaptations that can help improve their safety. More than 30 CarFit events are being held in nine states between November 2017 and December 2018, with more anticipated. Visit the CarFit website for the schedule or to register.
Cars.com's Editorial department is your source for automotive news and reviews. In line with Cars.com's long-standing ethics policy, editors and reviewers don't accept gifts or free trips from automakers. The Editorial department is independent of Cars.com's advertising, sales and sponsored content departments.