Shanghai Surprise: Audi Cross Coupe Quattro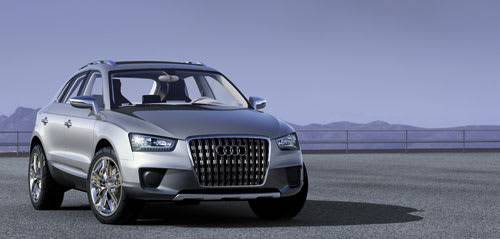 If there were any doubt that the Chinese market is becoming more important to automakers, there shouldn't be anymore after this week's Shanghai Motor Show. Today Audi debuted what will most likely be its new compact SUV — most likely dubbed Q5 — on the internet in advance of its official Shanghai unveiling.
It sports a four-cylinder turbo-diesel engine, Quattro all-wheel drive and an adjustable suspension system. This isn't being called a concept, but the production model will most likely tone down the grille and interior a bit, and there will be regular gasoline engines offered in line with Audi's current range.
Our guess would be for the actual Q5 to debut at the Frankfurt auto show this fall. The on-sale date for the U.S. will likely be in early 2008. We'll keep you posted as more news comes in, but for now, check out more photos below.