Show Floor Face-Off: 2019 Chevrolet Blazer Vs. 2019 Honda Passport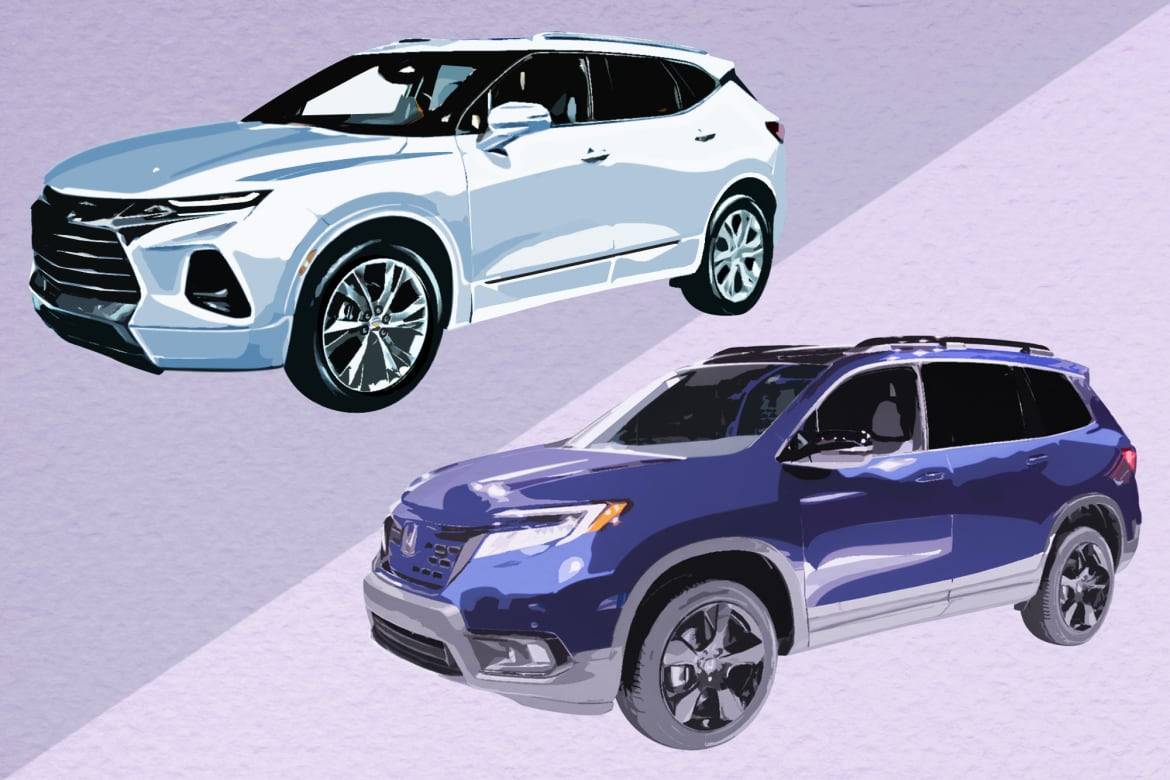 The debuts of the 2019 Chevrolet Blazer and 2019 Honda Passport mark the return of two well-known model names that originally adorned rugged SUVs but now grace new crossover SUVs in a corner of the market that has become intensely competitive: the two-row mid-size SUV class.
Related: More 2019 Detroit Auto Show Coverage
After checking them both out on the floor of the 2019 North American International Auto Show in Detroit, each showed clear advantages over the other in areas of visibility, interior storage space, backseat comfort and cargo space. We'll eventually get behind the wheel to test how they drive, but here's what stood out after giving them a thorough inspection from the auto show floor:
Visibility
As more vehicles adopt sleeker exterior shapes, outward visibility has typically paid the price. That's why it's refreshing to see a brand-new model like the Honda Passport deliver good views from the driver's seat. Its combination of thin roof pillars and large side windows result in great forward views and mostly unrestricted over-shoulder visibility. The Blazer, with its shorter side windows and wide roof pillars, is more limiting.
Winner: Passport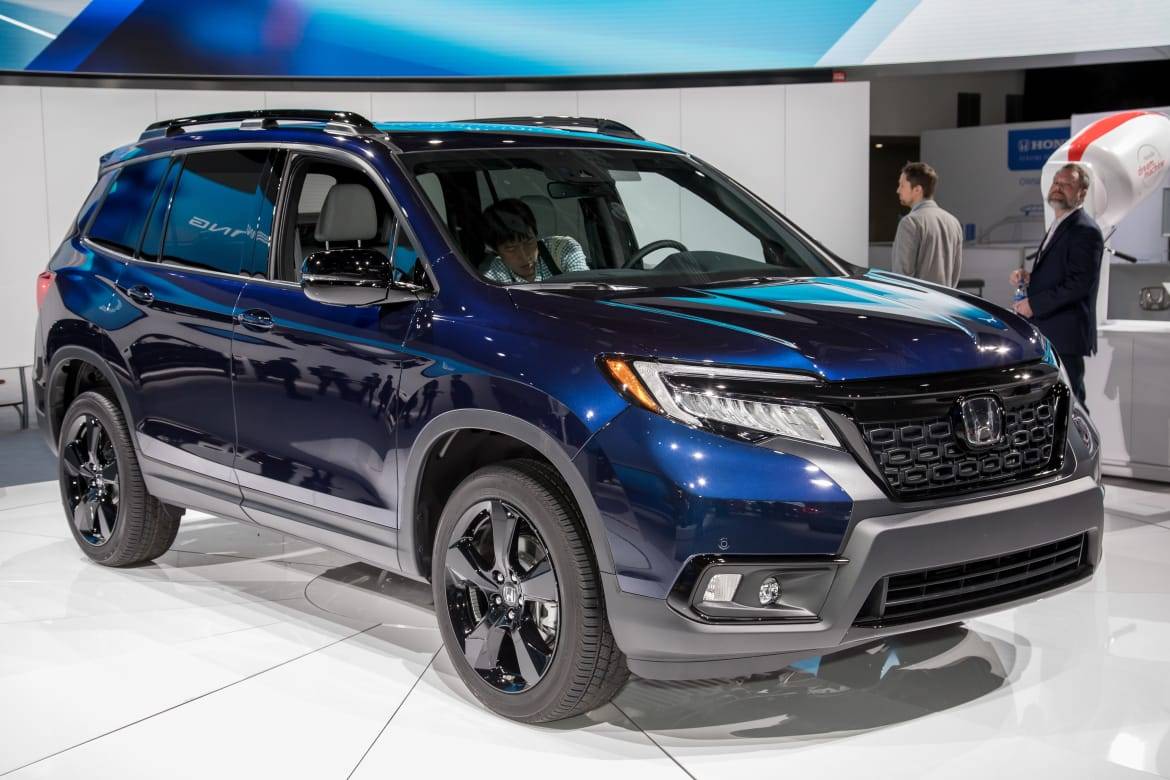 Interior Storage Space
We've praised the three-row Honda Pilot's storage amenities, and the related two-row Passport inherits the most significant ones. Its covered storage bin between the front seats is massive and can be configured for different uses, and there's an underfloor storage compartment in the cargo area for keeping valuables out of sight or muddy items off the carpeted cargo floor. The Blazer, meanwhile, has a smaller, more conventional storage bin underneath its front center armrest and doesn't have a hidden storage bin.
Winner: Passport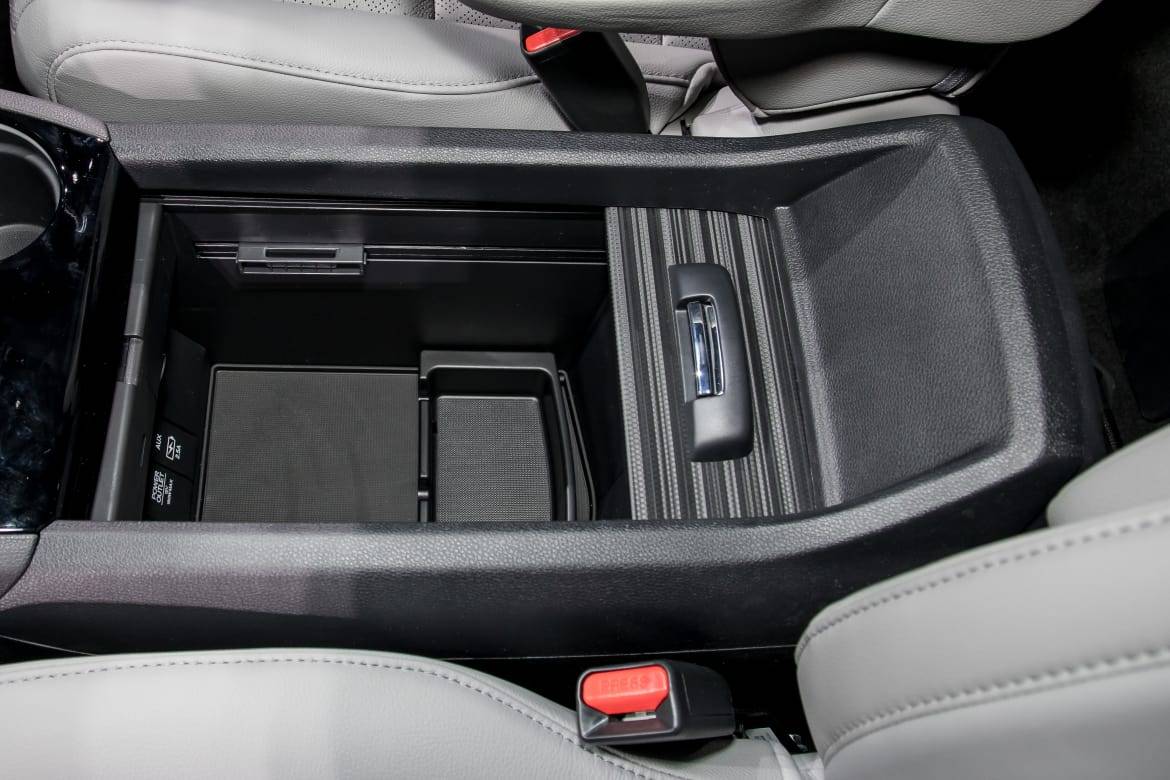 Backseat Comfort
Both the Blazer and Passport have three-person rear bench seats that slide forward and backward as well as recline, but the Blazer's is the more comfortable of the two thanks to a more natural seating position that offers better thigh support. It's also easier to step in and out of the Blazer.
Winner: Blazer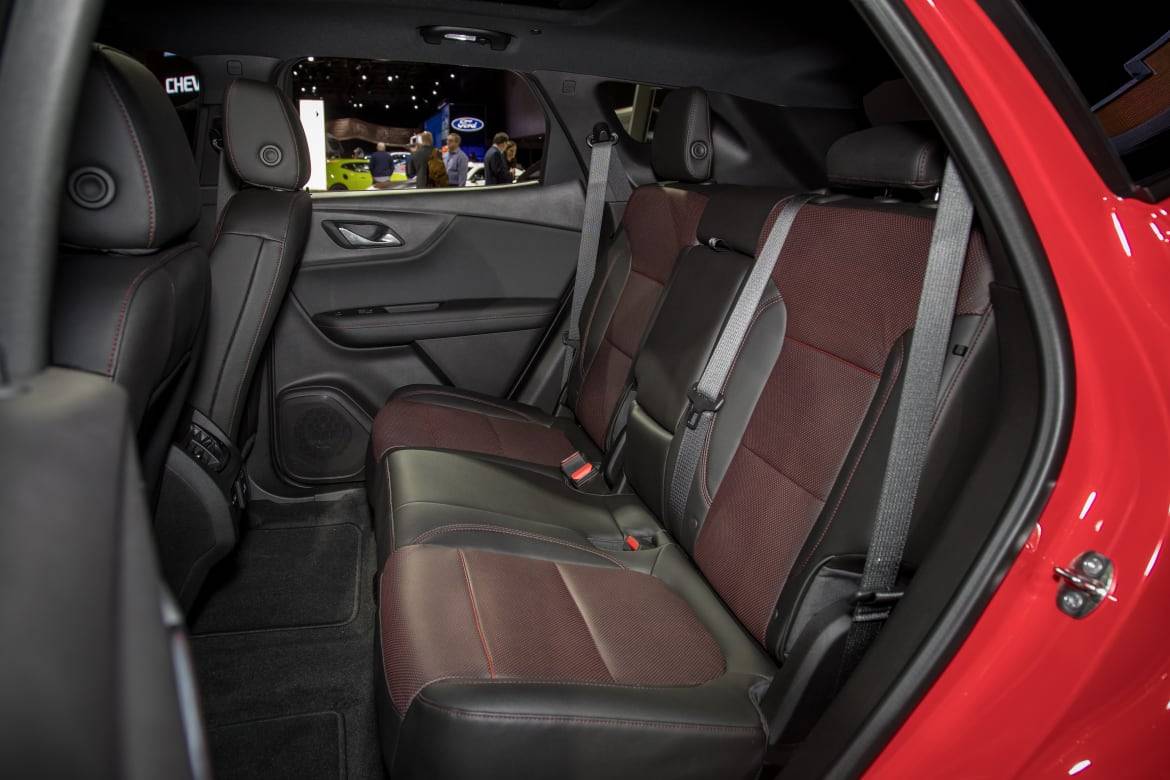 Cargo Utility
The Passport's maximum cargo volume is a bit bigger than the Blazer's — 77.9 cubic feet to the Chevrolet's 64.2 — but these numbers don't tell the whole story. The Blazer has a considerably lower cargo floor for easier cargo loading, and RS and Premier trim levels include built-in rails and a cargo fence for organizing items. Combined, it's enough to put the Chevrolet over the top.
Winner: Blazer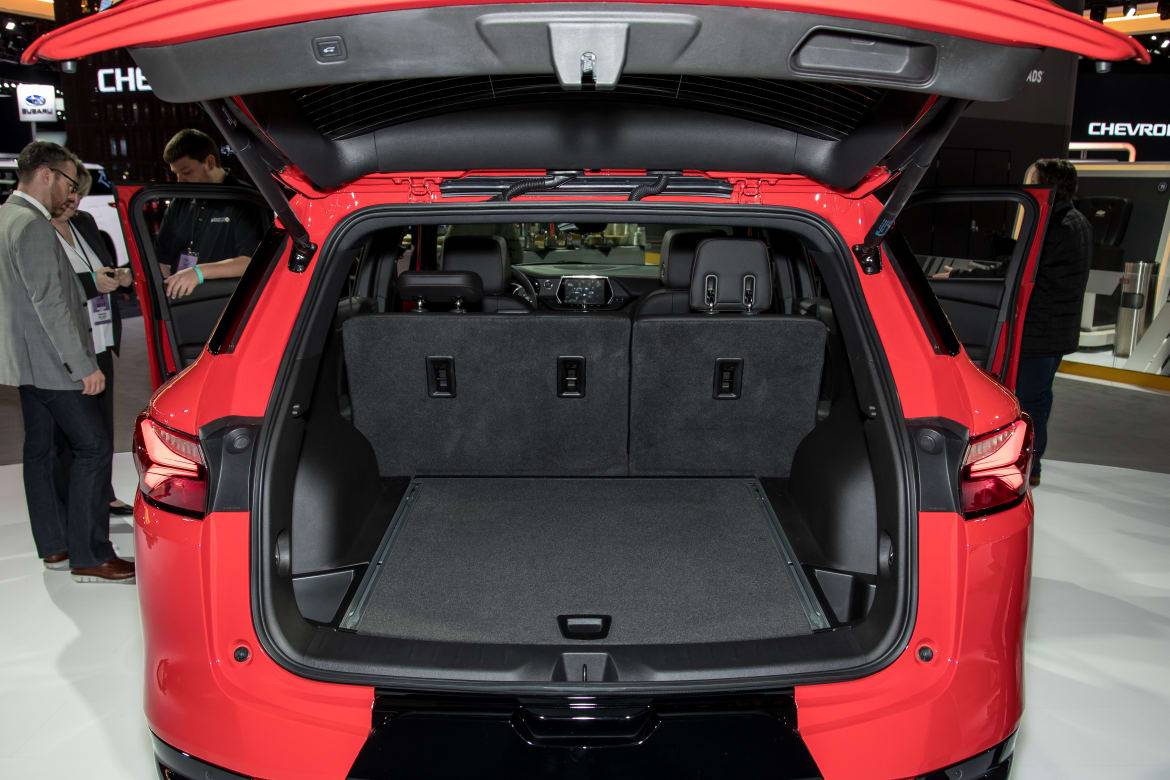 The Blazer is already on sale at Chevrolet dealers, and the Passport should hit Honda dealerships soon. We'll reserve final judgement once we've driven them.