So Many Milestones: Last Jeep JK, 50 Years of Land Rovers, 9M Subarus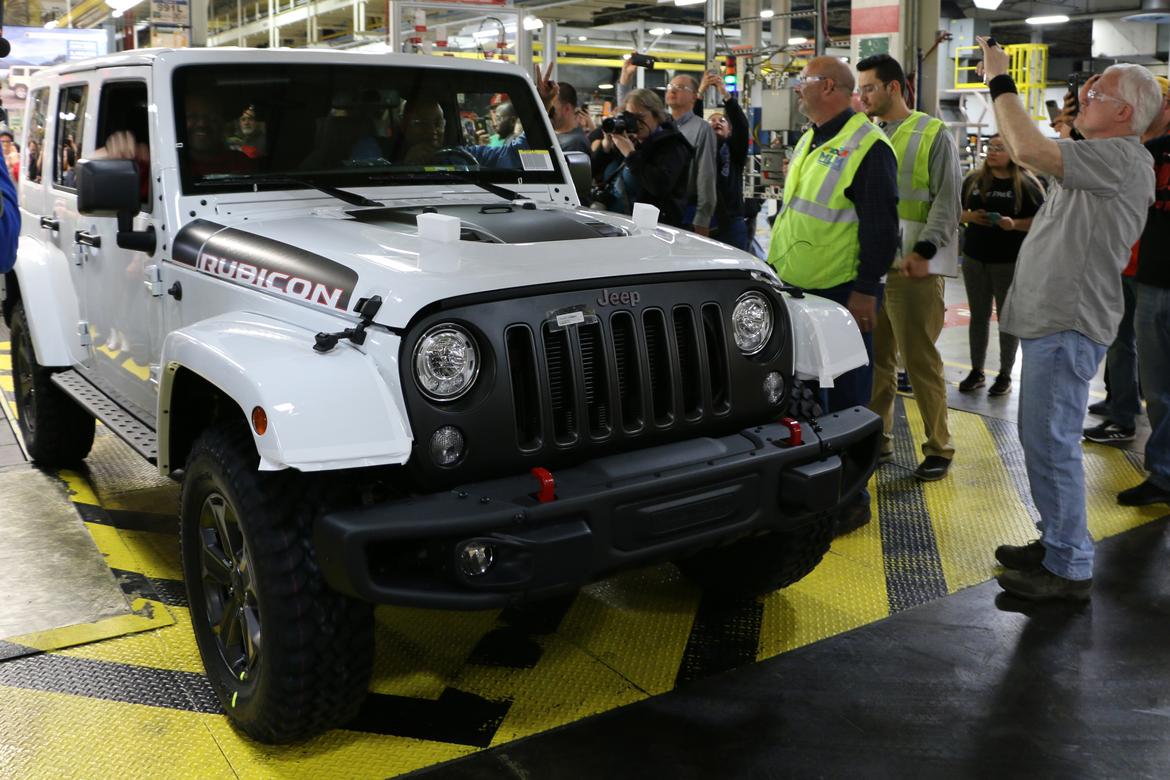 The middle of the last century was a heady time for the auto industry, with high-flying startups, reborn legacy companies and wholesale technology changes. Sounds a lot like Silicon Valley today — and as in today's tech world, a lot of those new ideas crashed or were merged into oblivion. But three auto brands born in those postwar years are still here and celebrating major 21st-century milestones.
Related: Ford's Moving Assembly Line Turns 100
Jeep, Land Rover and Subaru are all marking momentous occasions this week, and if you're a fan of any or all of these enthusiast-skewing marques, maybe you are, too.
Holy Toledo! The Last Jeep Wrangler JK
After rolling down the line in Toledo, Ohio, since 2006, the last Jeep Wrangler JK was built this week, a top-of-the-line white 2018 Jeep Wrangler Rubicon Unlimited. But the milestone came even as a new era already has begun with the redesigned Wrangler JL. And there's another silver lining: The JK line will be refitted to produce the first Jeep pickup since Nirvana's "Come As You Are" single was on your car radio.
The last JK won't be sold. Instead, it'll be saved as a Jeep show car, one in a line of Jeeps that dates its heritage to the ubiquitous World War II GP ("general purpose") vehicle. And coming soon to a show will be the unveiling, likely in 2019, of the new Jeep truck.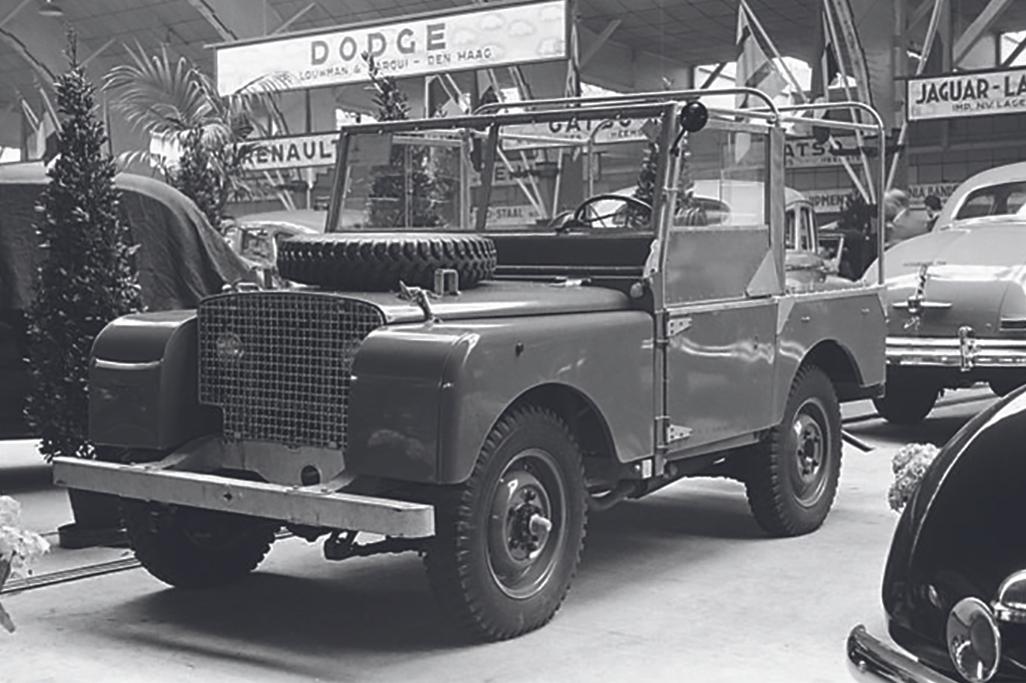 Land Rover Turns 70
On the eve of May Day, a holiday in many parts of the world, came self-proclaimed World Land Rover Day on Monday. April 30 marked 70 years to the day from when the very first Land Rover utility made its debut at the Amsterdam Motor Show.
The company, now owned by India's Tata Group, held a celebration event at the Jaguar Land Rover Classic Works in Coventry, England, a facility that restores or modernizes classic JLR vehicles. Classic Land Rovers on hand included HUE, the first prototype Land Rover, which led to decades of sturdy utilities and has moved on to capable but high-dollar luxury SUVs, with a total of more than 7 million sold.
If you're a Land Rover lover, you can catch the whole World Land Rover Day event on YouTube here.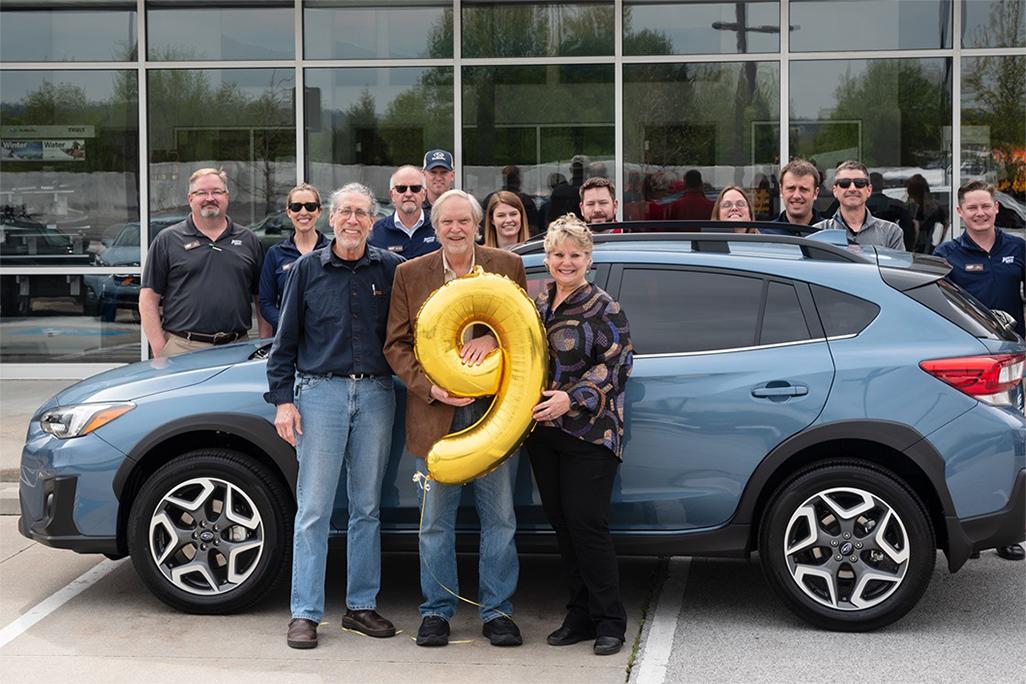 9 Million Subarus Sold
Subaru has sold its 9 millionth vehicle in the U.S., and, as you'd expect from sensible Subaru, everything about the event was appropriate.
The milestone car fittingly was a 2018 Subaru Crosstrek 50th-anniversary special edition, a version created to mark Subaru's 50 years of business in the U.S.
Subaru has famously loyal customers, and the Crosstrek was delivered to repeat Subie buyer Dr. Hershey Garner, a radiation oncologist, in Fayetteville, Ark. — about the middle of contiguous America. Subaru noted that he is very active in local charities (a donation also was made) and that he is a supporter of the local NPR affiliate.
Garner bought a Crosstrek, which is not quite a car and not quite an SUV, and he's also the proud owner of a 2005 Baja, a quirky Subaru that is not quite a car and not quite a pickup truck.
Cars.com's Editorial department is your source for automotive news and reviews. In line with Cars.com's long-standing ethics policy, editors and reviewers don't accept gifts or free trips from automakers. The Editorial department is independent of Cars.com's advertising, sales and sponsored content departments.