Subaru and L.L.Bean Part Company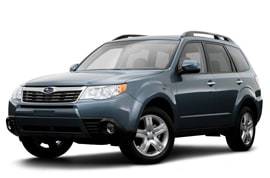 After an eight-year relationship, Subaru and L.L.Bean, a retailer of high-end outdoor gear, have had an amicable split, Subaru spokesman Dominick Infante said.
"The decision to part was mutual. We both decided it was time and made sense to go our own way," he said. "L.L.Bean is a great company, but we wanted to expand our own brand appeal."
The marriage of L.L.Bean's rugged-outdoors line of clothing and accessories and the equally strong rugged-outdoors image of an all-wheel-drive Subaru might have made sense in 2000, but it was time to attract a few more city slickers, Infante said.
"We have been doing very well on the East Coast and in ski states, but want to expand more into sunshine states like Texas, Florida and California," he said. We think Subaru has far outpaced L.L.Bean in terms of name identity among consumers.
So, starting in July, the L.L.Bean Outback and Forester will become Limited models instead. There will still be L.L.Bean editions of the Forester and Outback available at dealerships until all are sold. The redesigned 2009 Forester L.L.Bean went on sale just this past April.