Subaru Impreza Sedan Concept Photo Gallery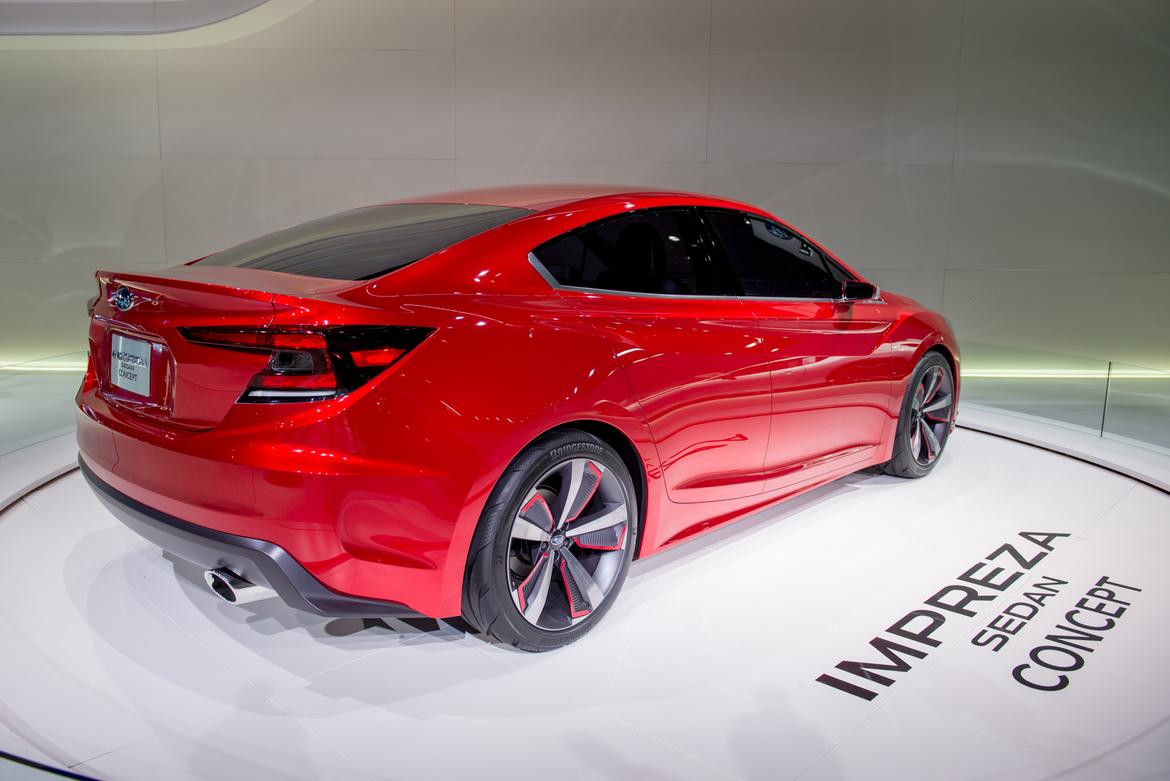 The Subaru Impreza Sedan Concept now appearing at the 2015 Los Angeles Auto Show is a rather down-to-earth design that looks like it could be driven off the show floor and straight to the dealership. This not-very-concept-like concept retains the general shape and proportions of the current Impreza, but takes on a sportier, more athletic appearance.
More 2015 Los Angeles Auto Show Coverage
The concept's roofline is more sloping, and the corners and character lines are more contoured compared with the existing model's somewhat straight-edged appearance. A more aggressive attitude is communicated through stern-looking hawk-eye headlights, a larger and more elegantly designed grille-mounted emblem and black-and-red fan-blade wheels.
Check out the gallery for more.
Subaru Impreza Sedan Concept; Cars.com photos by Steven Pham