Summer Driving Carries False Sense of Security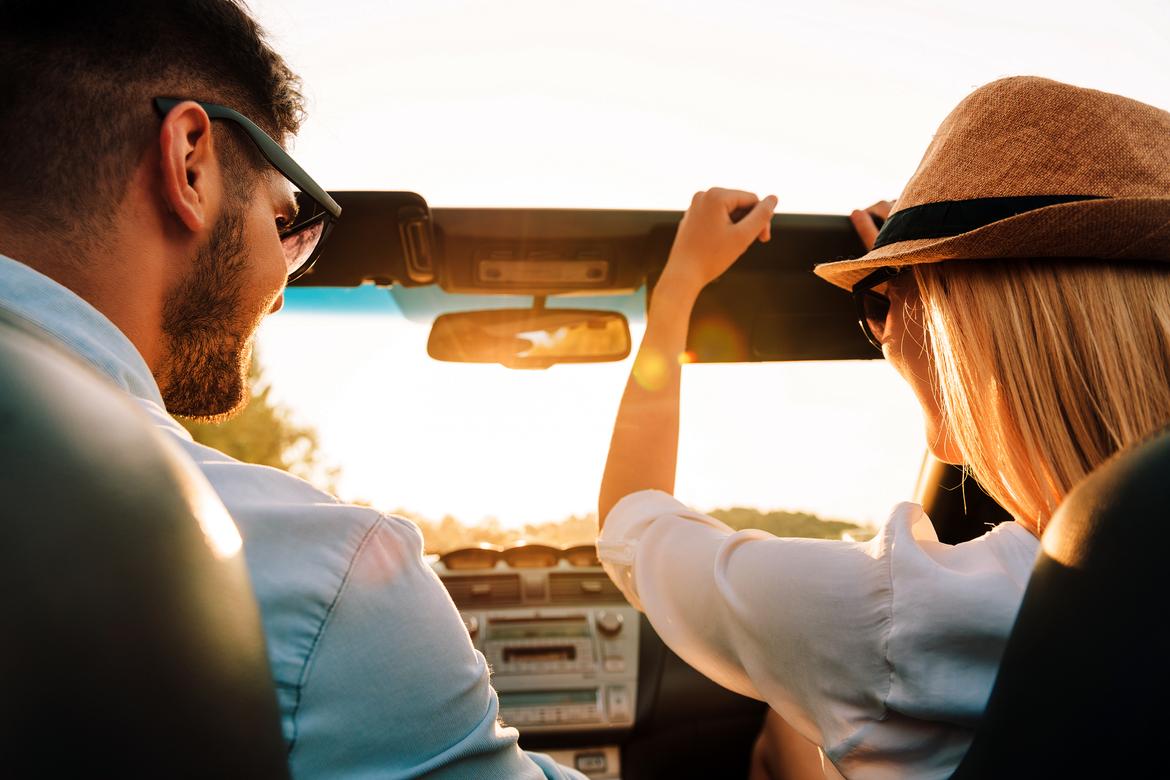 CARS.COM — Summer doesn't officially begin until the solstice in late June, but let's face it: Memorial Day is when it all begins. Barbecues, cruising under the stars on warm nights and road trips all get rolling this weekend.
Related: Help Your Car Beat the Summer Heat
Indulge often in all of it, but first take a moment to consider driving safety. Alarmingly and perhaps counterintuitively, summer is the most dangerous time of year to drive. Summer is when the number of automobile crashes involving teenagers spikes dramatically compared with the rest of the year. Summer also has a much higher auto fatality rate than winter: Thirty-six percent of all auto fatalities occur during summer compared with 28 percent during winter.
Yet we're all so footloose and fancy-free because summer feels so safe. New research commissioned by Michelin finds that the idyll of summer lulls us into a false sense of security.
Consider this: Two in three drivers feel safer driving during the summer thanks in part to better road conditions and nicer weather, and 81 percent of people said they drive with less vigilance in the summertime. Added to this, drivers are three times less likely to be vigilant on the road during summer months compared with winter ones; we're not as focused on our immediate surroundings.
It's a formula that results in summer being much more dangerous than we imagine.
"It's absolutely critical to remain alert and vigilant when getting behind the wheel this summer," said Sarah Robinson, driving safety expert at Michelin. "Once you prepare your vehicle and tires for your summer travels, remember that the most important safety feature in the car is the driver. Preparation and high situational awareness go a long way to preventing a bad situation altogether."
Robinson offers the following tips when hitting the road this summer:
Get a checkup: Just like you do when preparing for winter, make sure your car is in tip-top shape. Fluid levels, engine oil condition, wiper health, headlights, battery — it all needs a once-over.
Oh, the (tire) pressure: According to the Michelin findings, drivers are nearly three times less likely to check the condition of their tires during summer. Underinflation reduces tire performance and can lead to tire damage that compromises safety. Check your tires once a month and make sure they're set to the air pressure indicated on the driver's doorjamb.
Stay back: Maintain a safe following distance from the vehicle ahead of you. This is a critical defensive-driving practice and could be the difference between avoiding an accident or being part of it.
Focus: Don't allow yourself the distractions of texting, app usage or even reaching back to pet Fido. Eyes on the road.
Carry an emergency kit: Include items such as jumper cables, a flashlight and extra batteries, reflective triangles, a first-aid kit, water and nonperishable food items. Make sure you've got your roadside assistance provider's phone number along with any other emergency contacts.
Take a break: Pull over every few hours to stretch your legs and rest. If you feel sleepy, take a longer break until you're alert again.
So get out there and have fun — just remember to stay safe.