Survey: Men Prefer Red, Women Prefer Silver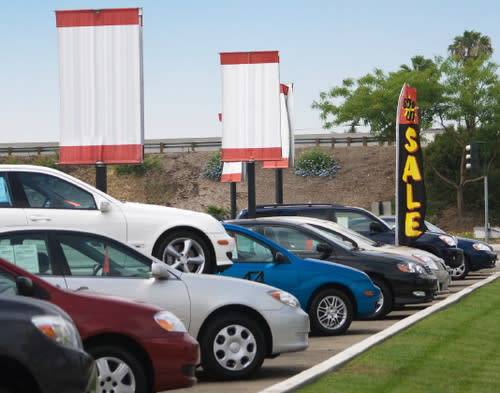 When it comes to choosing used-car colors, men prefer red, orange, black, white, green and gray. Meanwhile, women like silver, brown, gold, beige, blue and yellow. That's according to a study by iSeeCars.com, a classified-ads site based in Woburn, Mass.
The website studied some 200,000 users over the past year who submitted a query about a particular car, coding men versus women by their submitted name — for example, "Mike" versus "Cheryl." Mixed-gender names like "Tracy" were thrown out, iSeeCars CEO Phong Ly told us.
"What we look at is basically the percentage of males who selected a certain color — let's say blue or red," Ly said. "Then we compare that to the percentage of women who selected the same color — let's take red for now. Let's say, that if we find that 10 percent of men selected or inquired about cars that are red, and let's say that 8 percent of women inquired [about] cars that are red, we then compare the percentage."
The differential amounts to men preferring red (12.3 percent bias), orange (11.8), black (9.6), white (7.0), green (6.8) and gray (3.0). Women, on the other hand, prefer silver (9.2 percent bias), brown (9.1), gold (7.3), beige (4.7), blue (3.6) and yellow (3.2).
The study also found that those color choices correlate to pricier choices for men. By contrast, used cars in colors preferred by women have listing prices that are 8 percent cheaper.
It's hard to draw much of a conclusion from this, however. ISeeCars noted that red and black are the most popular options for used sports cars, while white is the most popular pickup color; both categories are popular among men. Women prefer silver, meanwhile, but it's also the most popular shade for minivans, sedans and wagons. Does the color choice tell us that a given gender actually prefers a given color — or that it's just more prominent on a body style that said gender likes?
"It's a little bit of both," Ly said. "Men prefer sort of fun cars and cars that can be driven at high speed. … They want to announce to the world that 'Hey, I'm driving a great sports car or a fun car.' If you look at the colors that women prefer versus men, most of those colors — silver, beige, gold — are neutral colors."
That correlates to more practical choices, iSeeCars found in the study. It's interesting, but we'd like to see a study that controls for the type of car — say, color choices by gender for a single, popular model. That could reveal just how much men and women differ in color choice alone.
Related
From Magenta to Melon: Our Least Favorite Car Color
Can Choosing the Wrong Color Lower Your Resale Value?
More Automotive News