Taking the Kids to the Auto Show? Here's How to Stay Sane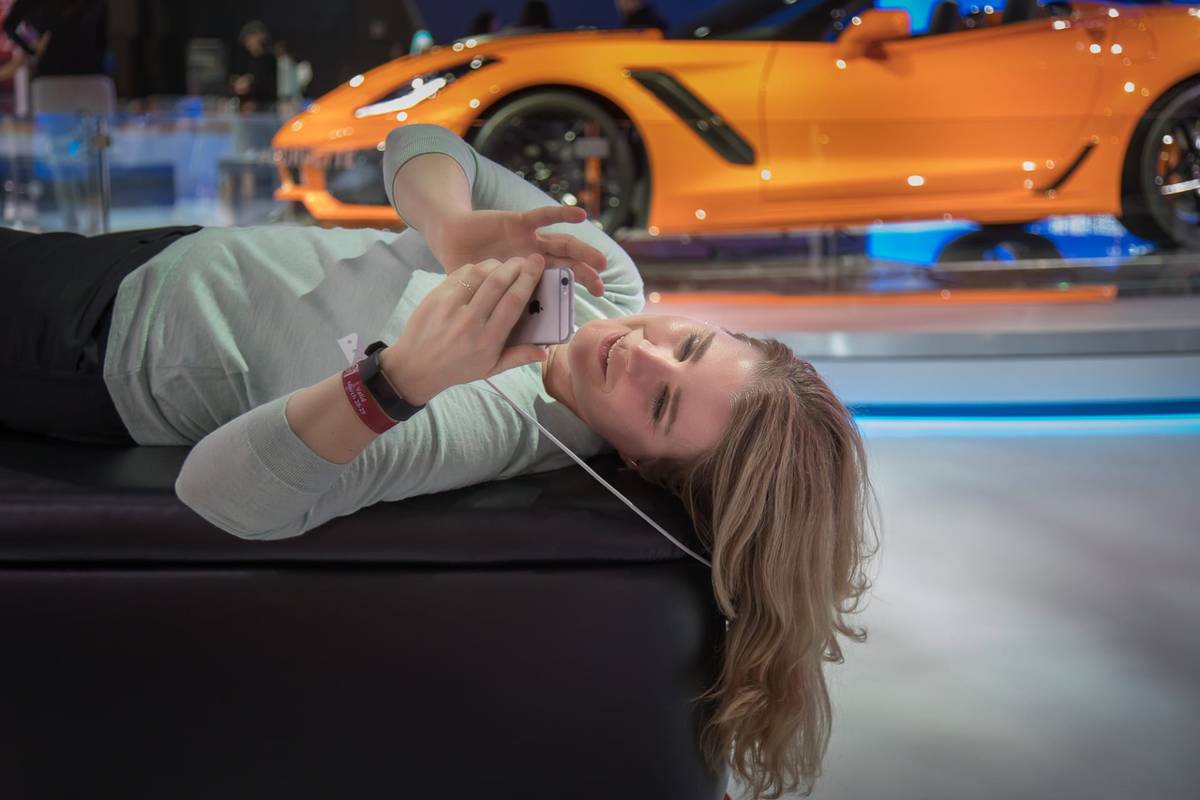 Heading to an auto show with your kids seems like a trip only for the foolhardy or the overconfident, but it's one that I recommend to friends who are shopping for a new family car. I've done it — though not always successfully. Learn from my mistakes.
Related: How to Car Shop at an Auto Show
Auto shows are one of the best places to efficiently shop for a car. Think about it: All those car brands under one roof — it allows shoppers to easily add and subtract cars from their list of possibilities. Of course, when you add kids to the mix, things become a lot less efficient.
There are tactics, however, that will help you and your family navigate an auto show and still do the work of narrowing your list of potential new vehicles. Here are six must-haves:
1. Have a Plan
Most families know they need a plan of attack to successfully navigate any event. This is doubly true with an auto show. Do your research and have a list of cars to check out while at the show, keeping in mind that you'll likely add to the list as you navigate the show floor. Don't push your luck with a list of 10 cars; choose four to six vehicles to spend some serious time with at the show. This will allow you to add more cars to your list as they catch your eye.
2. Have a Map
Map out your plan of attack to keep yourself and your family from getting too far off-task. Even so, yes, you should check out that dream Corvette (or whatever kind of car makes your heart beat a little faster) — after all, you won't be toting the kids around forever. They'll eventually leave the house someday. Right? (Asking for a friend.)
3. Have Your Bag Packed
If you have little ones, you'll need to have their stroller fully loaded for the hours-long trip an auto show can be. Make sure you have snacks, diapers, toys, electronic devices (desperate times call for desperate measures, you're on a mission here) and more snacks. Did I mention money for even more snacks?
For those with older kids, snacks, money and electronic devices at the ready should suffice. Don't forget to pack your charging cords and fully charged battery packs to keep devices juiced up. And if you do forget, look for handy charging stations across the show floor.
4. Have the Kids Test the Cars
We know kids are honest — sometimes to a fault — so use them! This is going to be your next family car, and your kids should spout off their opinions on the backseat and its amenities. If they're big enough, check to see how easily they can reach the rear door handles. Can they easily climb into the backseat or do they need a boost? Are the seat belt buckles on stable or floppy bases, which may be difficult for kids to use on their own?
5. Have Some Fun With the Kids
There's a lot of fun to be had at an auto show for kids and adults. If your kids are old enough, there are several ride-along events to partake in. You'll also find high-tech experiences that highlight automakers' latest technology. And if you're really lucky, you may find some low-tech fun like Legos that most kids will love.
6. Have a Break!
While it may be difficult to find some peace and quiet at an auto show, there's a chance that you can take a few minutes to chill out in, say, the reclining seats of a minivan. Have I mentioned that the refreshed 2019 Kia Sedona's second-row seats have footrests? They're perfect for taking a few minutes to put your feet up at the show (assuming your spouse or friend is keeping an eye on the kiddos). This will allow you some time to consider your now-shorter list of possible cars and which ones you want to test-drive.
Cars.com's Editorial department is your source for automotive news and reviews. In line with Cars.com's long-standing ethics policy, editors and reviewers don't accept gifts or free trips from automakers. The Editorial department is independent of Cars.com's advertising, sales and sponsored content departments.