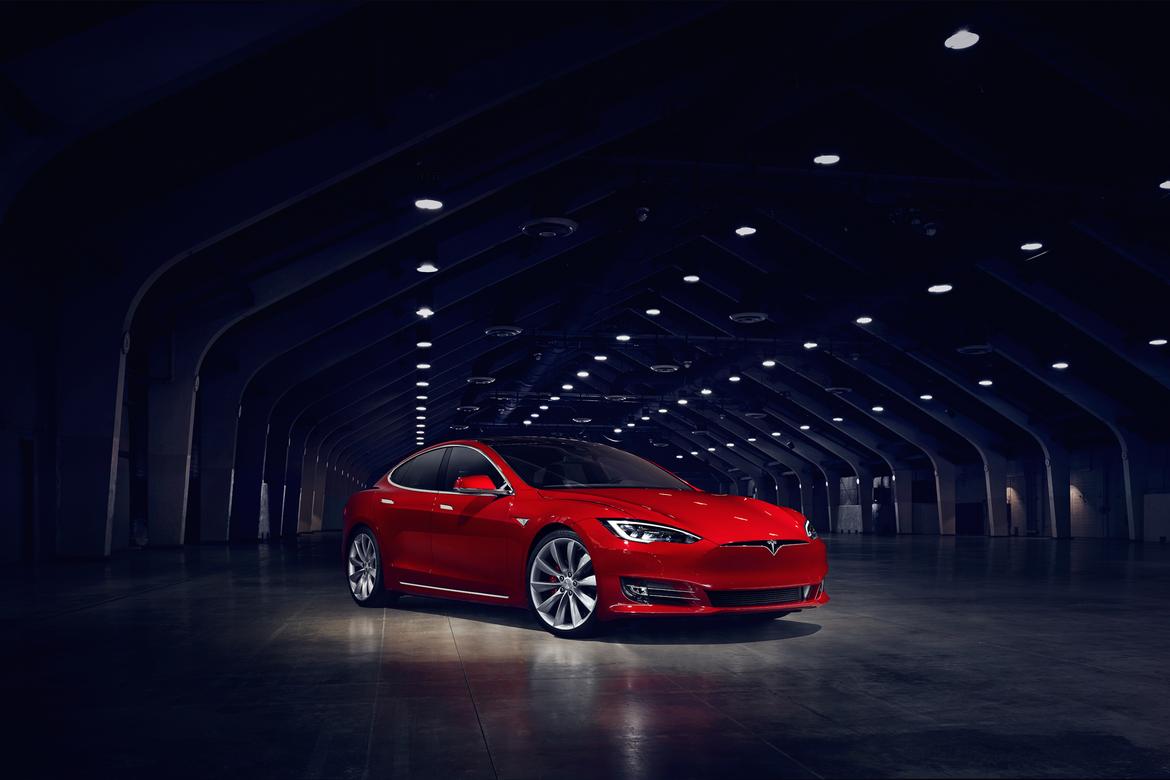 CARS.COM — A price adjustment to the Tesla Model S sedan and Model X SUV will make both cars more affordable at the low end but pricier at the high end. The California automaker dropped prices by $5,000 for the Model S and $3,000 for the Model X with each car's 75 kilowatt-hour batteries, according to Tesla.
Related: Tesla Drops Lowest-Price Model S
That means the cheapest Model S starts at $70,700 for the 75 and $75,700 for the 75D — within $1,500 of the just-discontinued Model S 60 and 60D. The cheapest Model X, meanwhile, starts at $83,700 for the 75D. (In Tesla's nomenclature, "D" signals dual motors and all-wheel drive.)
Tesla reduced prices for the next-higher versions — both with 90-kwh batteries and AWD — to $88,700 for the Model S 90D and $94,700 for the Model X 90D, according to the automaker's website. Both prices are down $2,000.
At the other end, pricing for both cars' 100-kwh versions are increasing. Effective April 24, the Model S 100D will run $98,700 (up $5,000), while the Model X 100D will run $100,700 (up $1,000), according to a Tesla spokesperson. The highest-performance Model S P100D will cost $141,200 (up $5,500), while the Model X P100D will cost $146,200 (up $9,500).
All prices include a $1,200 destination charge but exclude tax incentives.
"Periodically, we have adjusted pricing and available options to best reflect the value of our products and our customers' preferences," Tesla told Cars.com in an emailed statement. "We expect our total average selling price to remain almost exactly the same."
Price increases on the 100D and P100D won't go into effect until next week "to best accommodate customers already in the order process," Tesla added.
All versions of the Model S now come standard with a glass roof and power liftgate, according to Tesla's website. Coil or air suspensions are available. Both the Model S and Model X come exclusively with a 48-amp charger in 75-kwh or 90-kwh variants, while the 100-kwh versions only have 72-amp chargers.
On April 16, Tesla discontinued the heretofore-cheapest Model S 60 and 60D, which use a software-limited 75-kwh battery pack. Late-model owners can purchase an over-the-air upgrade to unlock their battery's full 75-kwh capability on the Model S 60/60D or also-discontinued 70/70D. The update adds 15 to 41 miles of range, depending what you upgraded from.