The Concept Cars of the 2015 Chicago Auto Show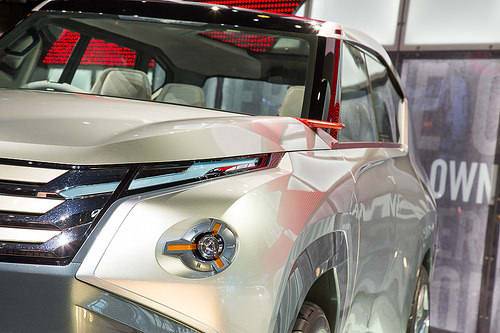 Car shoppers at the 2015 Chicago Auto Show will be able to get an up-close look at the year's newest vehicles, but it's not all business. This year's crop of concept cars is sure to catch a few eyes, from Buick's stunning and stylish Avenir sedan to Kia's hybrid off-road-ready Trail'ster.
More 2015 Chicago Auto Show News
This year's show starts Feb. 14 and continues until Feb. 22 at the McCormick Place convention center. Click here for tickets and times and here for a show floor map. Check out some of our favorite concept cars … and a couple new production models that sure look like concepts.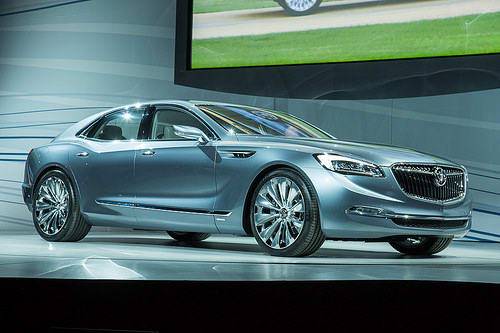 Buick's new concept surprised for its stunning styling. The Avenir, French for future, is a full-size all-wheel-drive sedan with a giant face, upswept LED headlights, 21-inch wheels and a sculpted body.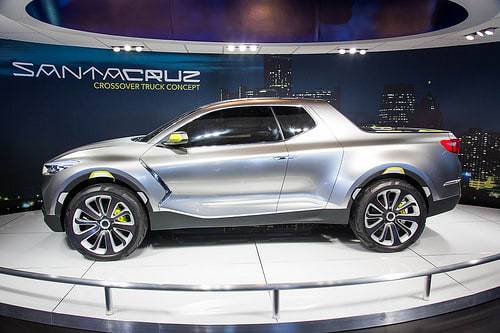 The Santa Cruz concept is the automaker's attempt at combining the comforts of a family crossover with the practicality of a pickup truck — adding a dose of flashy style for good measure.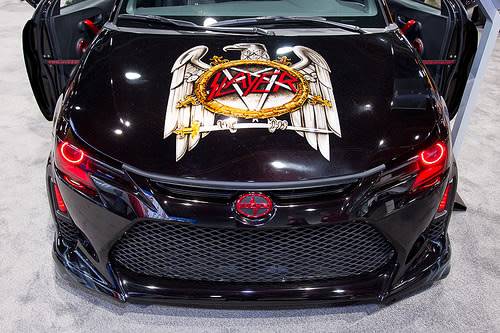 Scion's customized Slayer-inspired 2014 tC could be dangerous. Not because it's a tricked-out tribute to the outlaw elder statesmen of speed metal, but because it's gonna be difficult to steer and work the manual transmission while throwing up your devil horns.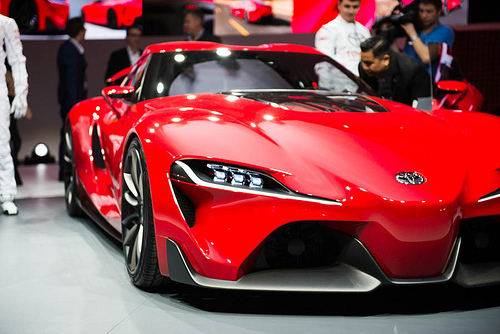 At least one of the concept cars now appearing at the 2015 Chicago Auto Show may look familiar to fans of the "Gran Turismo" video game. Toyota has transported the FT-1 sports coupe concept from the Sony PlayStation game console to the show floor — only this one can't be driven with a controller.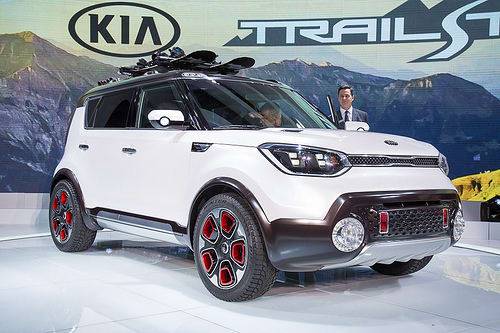 Is Kia getting ready to take its Soul off the beaten path? A new concept suggests just that. Kia unveiled the Trail'ster at the show, and it looks suspiciously like the Soul but is taller, rides on meaty winter tires and has an electric all-wheel-drive system.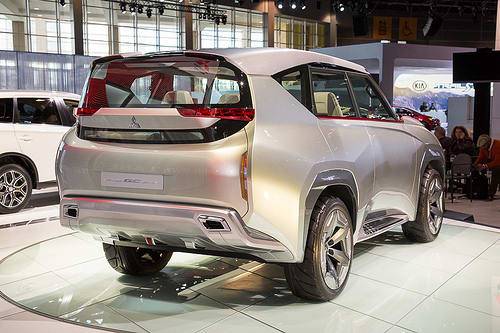 In his First Look, Cars.com reviewer Aaron Bragman called Mitsubishi's new concept the "anime version of a Mitsubishi Montero." The Mitsubishi GC-PHEV Concept, which stands for Grand Cruiser plug-in hybrid electric vehicle, features wild concept-car styling, some eye-popping interior electronics and a plug-in hybrid powertrain with a supercharged 3.0-liter V-6 gasoline and a high-output electric motor that combines to produce 335 horsepower.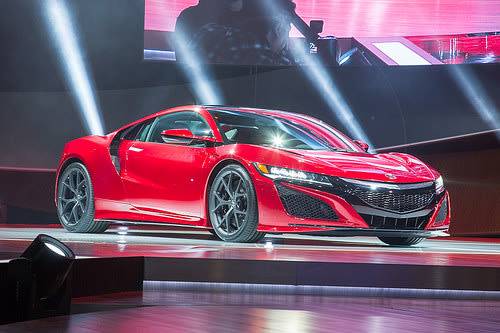 Acura has teased us with concept versions of its super car for years; the production NSX finally hit the stage at the 2015 North American International Auto Show in Detroit looking every bit as outlandish as the concept version.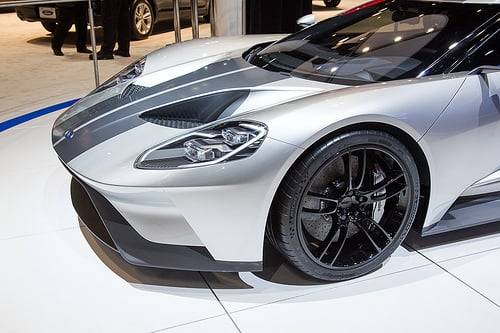 Ford's supercar stable has been empty since the departure of the limited-run Ford GT in 2006, but that's about to end with the introduction of the next-generation Ford GT. The new GT is a radical street car with heavy inspiration from Ford's involvement in racing.
Cars.com photos by Evan Sears