The Week in Tesla News: Model S Takes on Taycan, Musk Talks Texas, Electric Cars Stick It to Manuals and More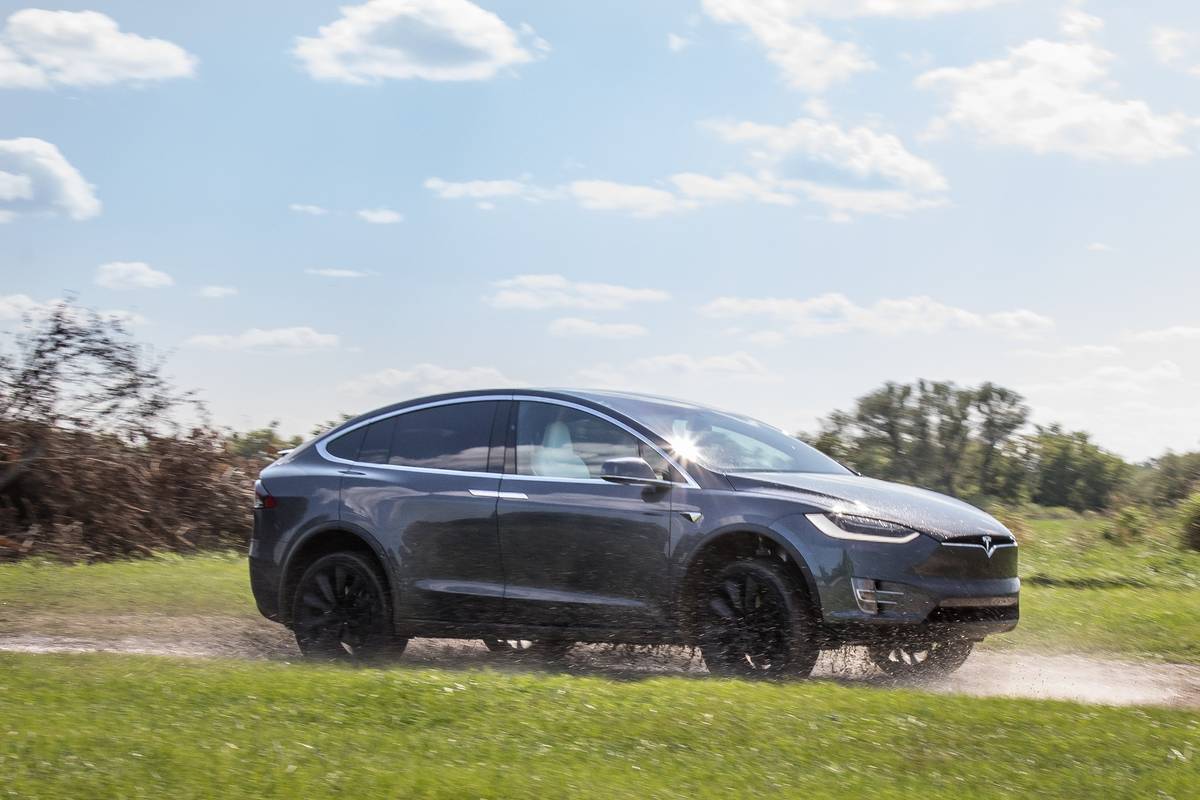 Comparing a new electric car against a Tesla makes sense. In many ways, the automaker's electric cars are the benchmark, whether for performance or range or technology. But it also comes with the chance to upset a loyal fanbase: See what happened when multiple European outlets compared the new Porsche Taycan to a Tesla Model S. Nevertheless, Car and Driver took it upon themselves to compare a Porsche Taycan Turbo S to a Tesla Model S Performance, and the results weren't entirely favorable for the reigning champ. In other news, Elon Musk also floated the idea of building Tesla's next American factory in Texas, electric cars beat out manual-transmission cars in sales, the Taycan lapped Top Gear's famous test track and much, much more this week in Tesla and Tesla-adjacent electric-car headlines.
Related: Which 2019 Electric Cars Have the Greatest Range?
Time to take a deeper dive.
Taycan Turbo S Vs. Model S Performance
Car and Driver's testing compared the two highest-performing electric sedans and found that, while the Model S has a worthy challenger in the Porsche, the $200,000-plus price tag on the tested Taycan model lets the Tesla keep its crown. The Taycan matched or beat the Tesla in most performance measurements — even more so when Car and Driver repeated its quarter-mile testing 15 times in a row — and also easily won on build quality, but the Tesla did manage to hold its own and, as-tested, was a whopping $90,490 cheaper. Whether better build quality and repeatable performance is worth that much to you is a question only you can answer.
Taycan on 'Top Gear'
In another triumph for Porsche's would-be Model S rival, British auto-enthusiast TV show "Top Gear" sent a different Taycan Turbo S around its famous test track for a hot lap, with the show's very own tamed racing driver, The Stig ("Some say he only knows two facts about ducks, both of which are wrong"), behind the wheel. The Taycan whirred around the track in what the show says was 1:17.6 — putting it just outside of the show's Top 10 but more than a second faster than the Ferrari Enzo's 1:19 flat.
The Cars at Night …
As he is wont to do, Elon Musk took to Twitter to poll his large following regarding building a Tesla factory in Texas. With more than 305,000 votes, "Hell yeah" beat "Nope" 80% to 20%. Musk being Musk, this poll isn't tied to any concrete timeline or plan — but hey, it's possible that the next American Tesla factory could be built in Texas. Or some other state. Oooh, or maybe a U.S. territory, like Guam.
Electric Overtakes Manual
According to sales reports, electric vehicles outsold vehicles equipped with manual transmissions in 2019. That may be sad news for those of us here at Cars.com who celebrate National Stick Shift Day, but it's probably good for the environment. Unfortunately, the rates for both are disappointingly low, with manual cars accounting for 1.1% of vehicle sales and electric cars for 1.6%, according to J.D. Power.
More From Cars.com:
What the Frunk?
Ford made some … interesting? Terrible? … suggestions for what you could put in the frunk (front trunk) of Ford's all-new electric SUV, the new 2021 Mustang Mach-E, when tailgating. Among them: a bed of ice for cocktail shrimp … or 1,000 chicken wings. Why you would do these things is unclear, but Ford waited until its third suggestion to put ice and drinks in the washable, drainable frunk. You can see additional ideas here. 
Cars.com's Editorial department is your source for automotive news and reviews. In line with Cars.com's long-standing ethics policy, editors and reviewers don't accept gifts or free trips from automakers. The Editorial department is independent of Cars.com's advertising, sales and sponsored content departments.