These Sedans Wipe Out When It Comes to Skis in the Trunk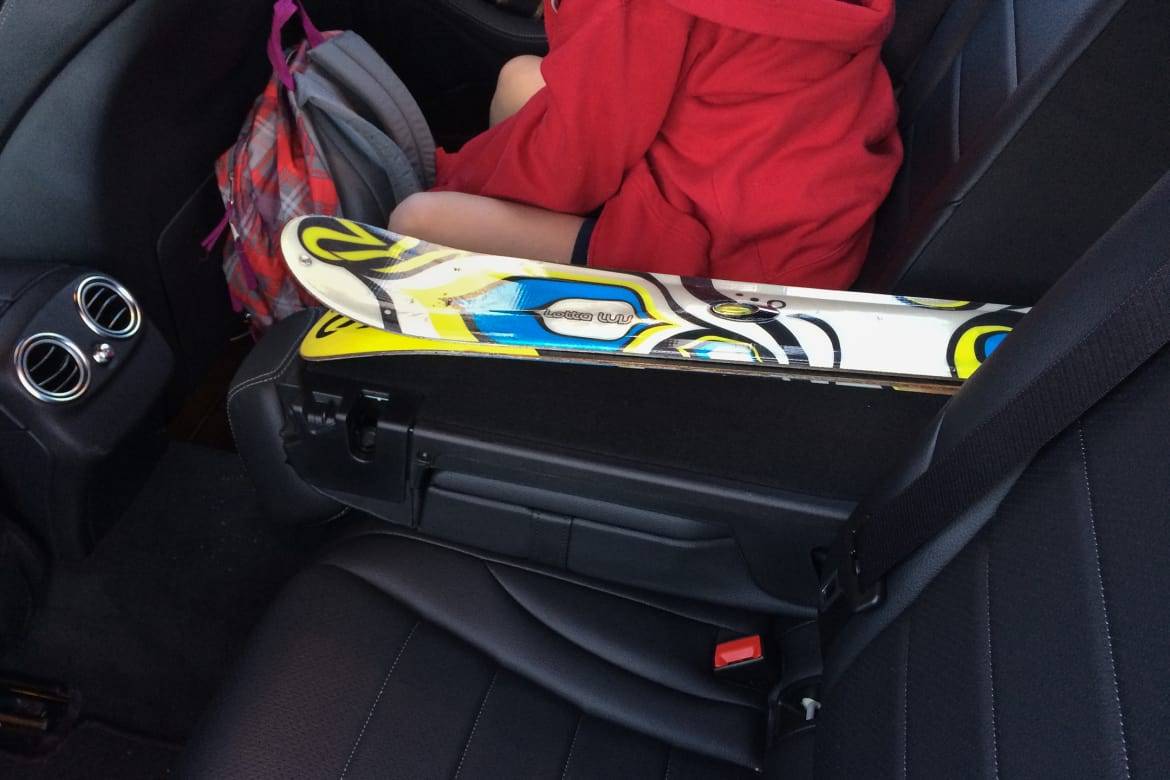 By Sara Lacey
Finding a car that can accommodate all the gear that goes with your hobbies and sports is a tall order. An especially tall order is a sedan that can handle inflexible skis and poles.
Related: Sedan Buying Guide
Most cars can't accommodate skis without using a roof-top or hitch-mounted rack. Racks have several downsides: They're noisy; they can damage a car's finish if not installed with care, and dropping skis or a snowboard on the rooftop also can cause harm; they also affect fuel efficiency.
In Colorado, where I live, and neighboring states, the skiing season continues into April. I wanted to find out while there's still some skiing left to be had if a sedan can handle snow skis without a rack. Adding to my curiosity is the fact that skis have changed sizing, weight, and height by getting a bit shorter but wider since the good ol' days. However, sedans are getting longer. Is there hope for us skiers to travel with our gear?
To find the answer, I tested the trunk space of four sedans to see how they would fit the length of my snow skis. The cars vary a bit in size, but this should give skiers an idea about how much room is in the trunk for gear. My skis are K2 Lotta Luv 156, which measure 156 centimeters (about 61.5 inches) long.
Let's look at the 2015 Mercedes-Benz C300 sedan first. It has 12.6 cubic feet of trunk space. Will the skis fit?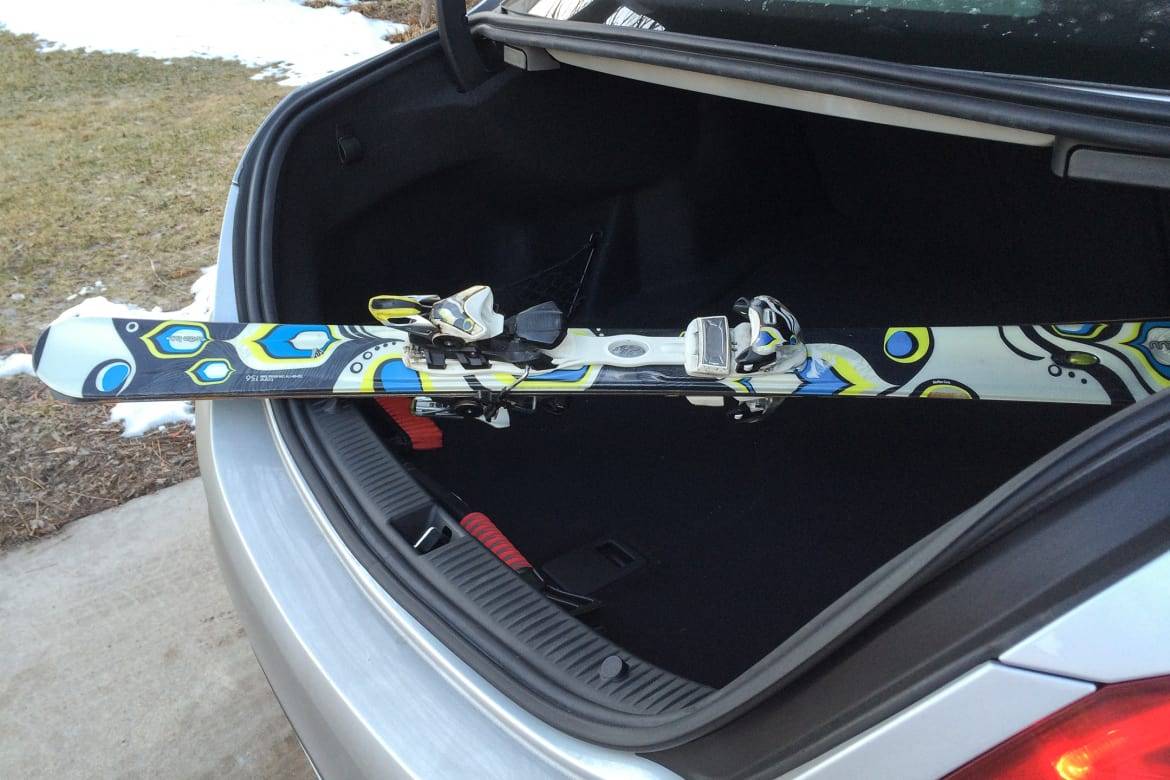 Nope, not even close. Fortunately the rear seats are split 40/20/40. The narrow center seat folds down, allowing the skis to fit in the sedan's passenger compartment. It's certainly not ideal and will create a mess after a day of skiing if towels aren't on hand to wipe up melted snow, but it's an option. There's some room for gear in the trunk, but if there are four people riding along, it will be a tight squeeze to fit a ski bag, ski boots, and skies into the C300.
At 190.7 inches long, the Lexus GS 350 has a few inches over the C300, but its trunk still isn't big enough to handle the K2s.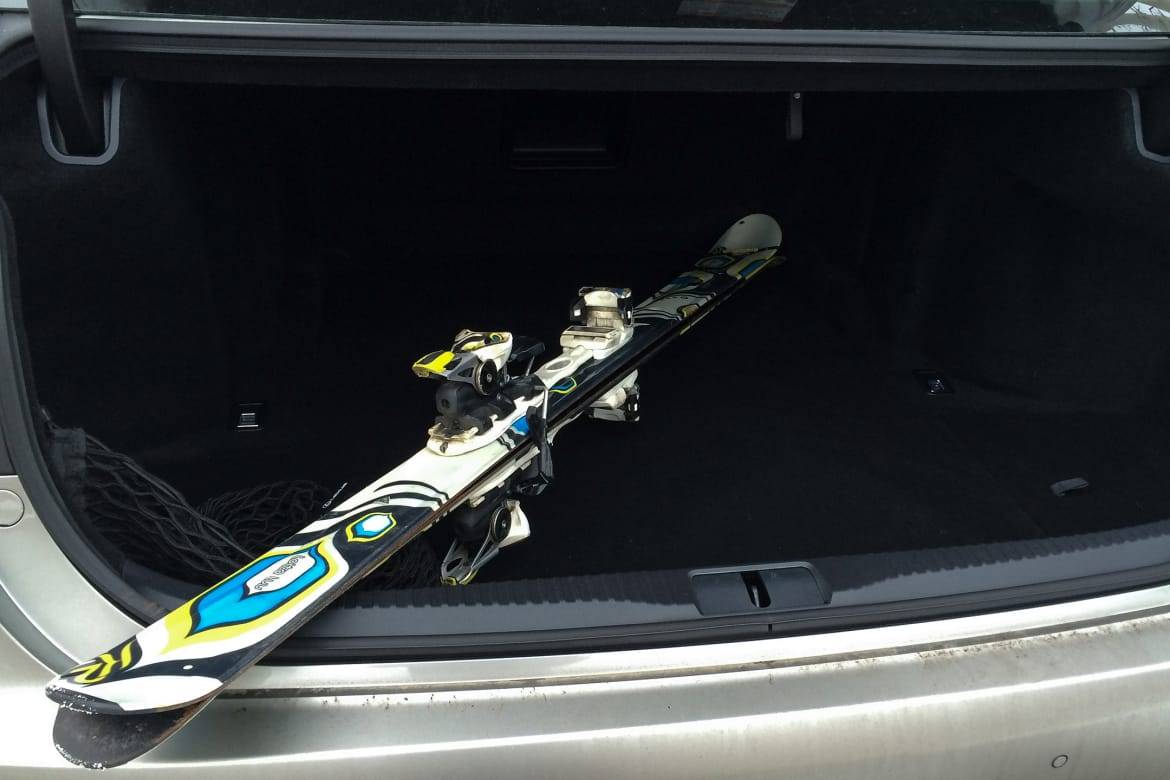 The GS has only 14.1 cubic feet of trunk space as well as the smallest pass-through of the test sedans. Fitting more than one pair of skis in the GS' pass-through would take some strategic placement, especially for longer, wider ones.
The 2015 Volkswagen Passat has a bigger trunk than both sedans at 15.9 cubic feet, but will the Lotta Luvs get some cargo love from it?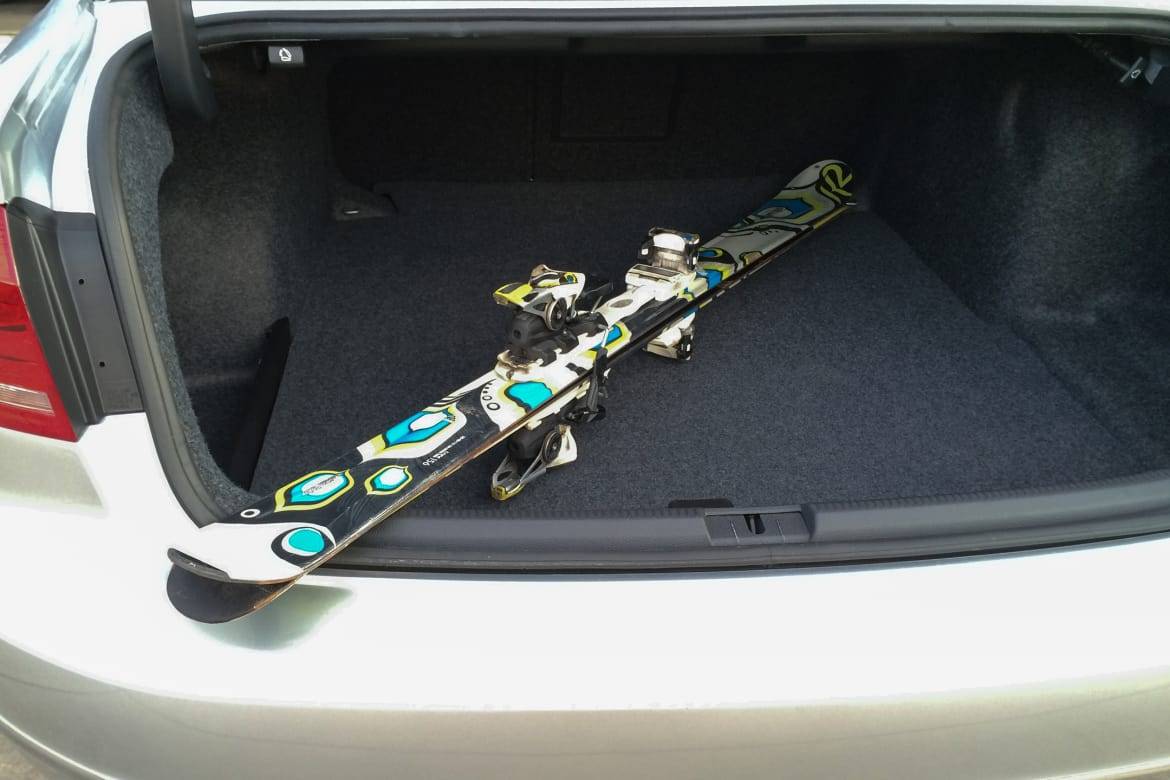 No, no luck. But the Passat also has a trunk pass-through into the passenger compartment to address this dilemma of ski length.
What if we go bigger? How about the 2015 Dodge Charger? With 16.1 cubic feet of trunk space, I was curious to see if average size skis would fit in this car.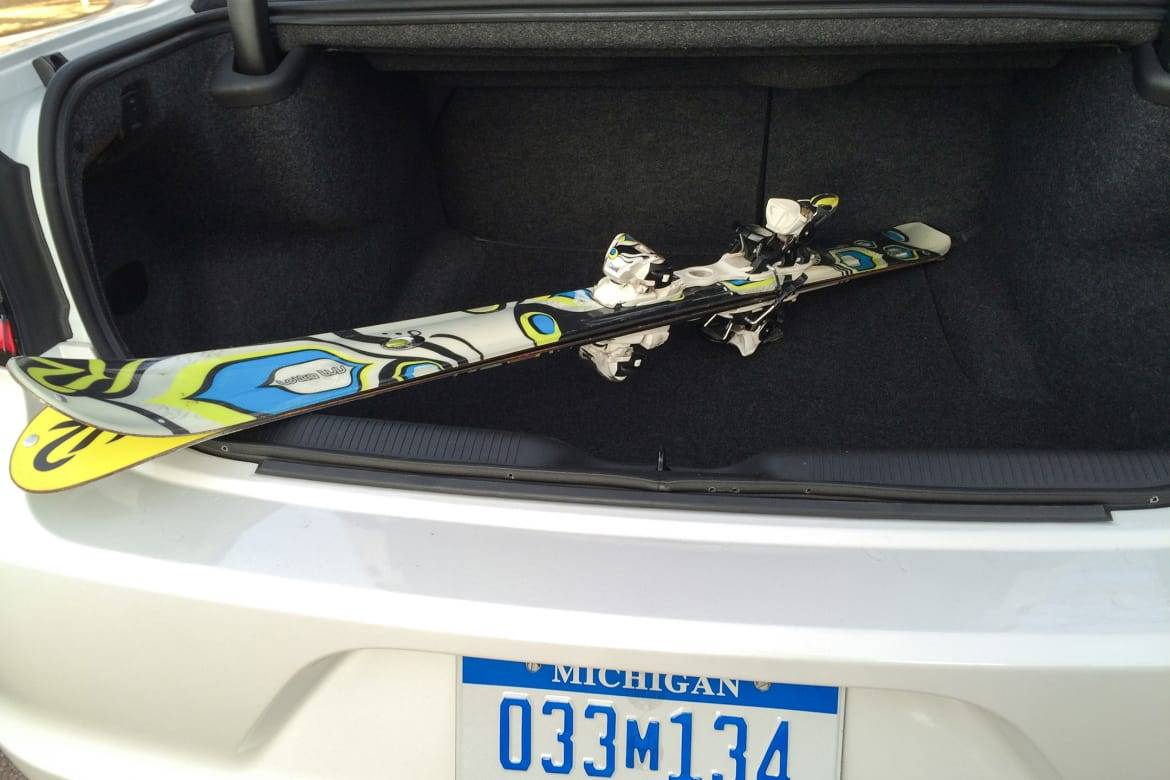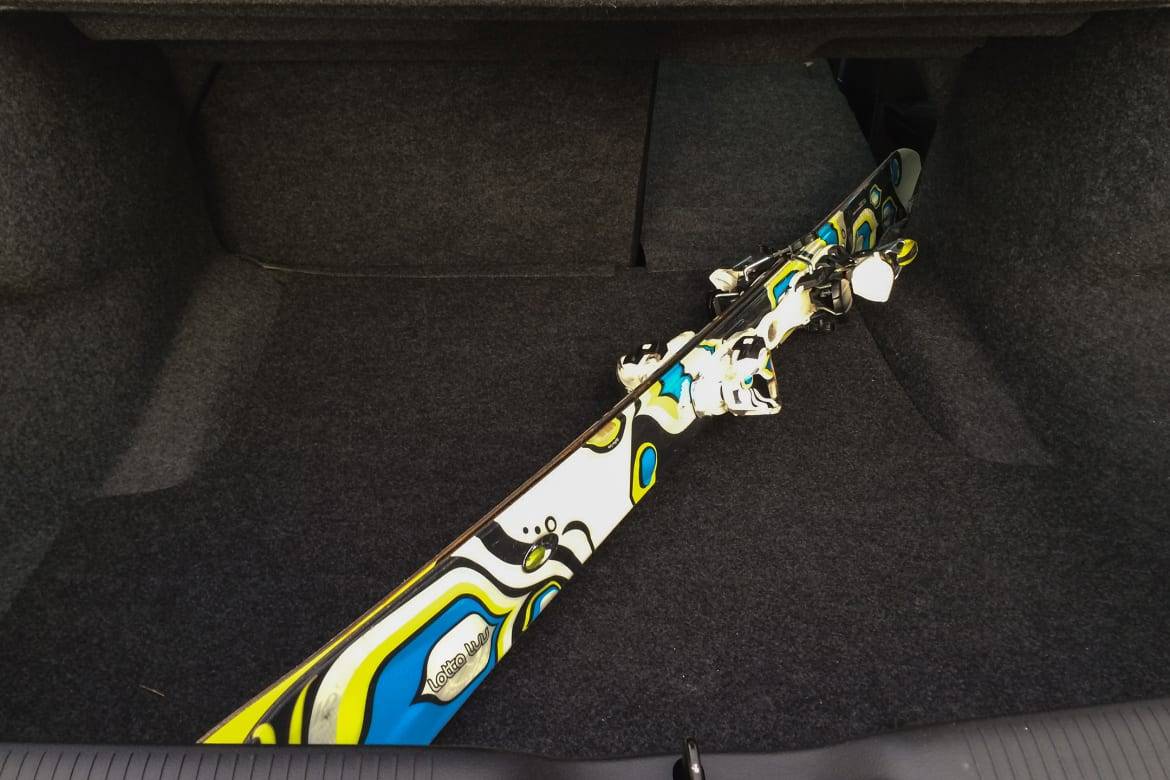 I struck out again. The Charger has a 60/40-split folding backseat, allowing one side to be put down to accommodate the skis. However, you lose a lot of passenger space with this setup. The sizable trunk has maneuverability for fitting gear around the skis.
Skiing with sedans is doable if passenger compartment space can be sacrificed and some effort is given to take care of the interior. If other gear and luggage is kept to a minimum, most sedans play nicely with skis, but if you don't want to have to wrangle all your stuff, a rack may be your best option for intermediate skiers and advanced skiers who will need this feature regularly.