Top 10 Best-Selling Cars: February 2011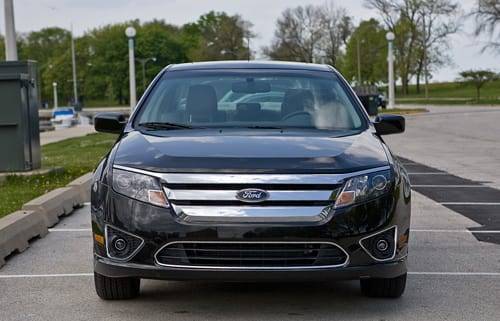 The chilly weather throughout the country didn't stop car shoppers in February. Car sales from every major automaker were up, and some like Nissan actually had record February sales last month. General Motor's sales were up 49%.
Toyota saw sales increase 41.8% from last February when it was in the midst of its largest recall in history. While the upswing was expected, the Camry and Corolla still sold strongly overall, retaining spots in the top five.
What's driving the boom? Increasing consumer confidence, good credit and healthy rebates on new cars all play a role. We'd like to hear from our readers if they bought a new car in February and why they did so.
The top 10 remains largely the same with the Toyota Camry taking the top spot among sedans but battling a surging Ford Fusion.
The Chevy Cruze made a strong push at 18,556 units, which is a huge number for GM's compact sedan, but it still missed the top 10. Ford's aging Focus (10,879) along with the new Fiesta (6,270) didn't sell that many units combined.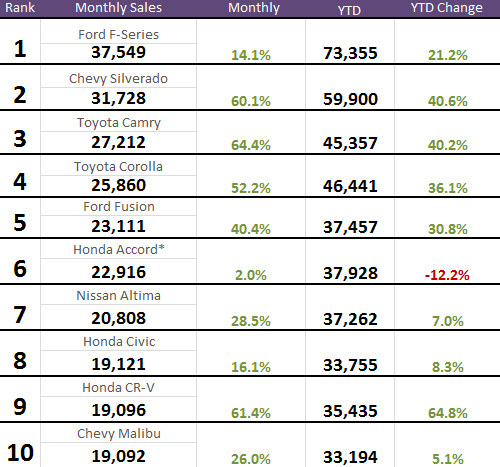 *Honda Accord includes 1,710 Crosstours