Top 10 Best-Selling Cars: March 2012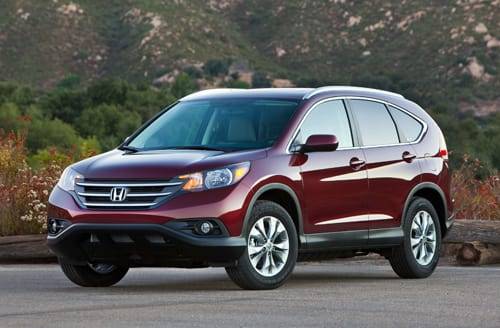 March was a record-setting month for many automakers. Some companies, including Nissan, Kia, Subaru and Audi, had their best month in terms of sales, and our top 10 best-sellers show massive amounts of sales.
Some point to unseasonably warm weather for the uptick in March sales or the fact that some tax refunds have hit consumers' mailboxes. Others suggest the reason could be the fiscal year's end as a time for bonuses at some companies, while some companies also started hiring around the same time.
Whatever the reason, sales were good in March, but our top 10 list looks somewhat familiar.
Ford's F-Series continues its reign at the top with sales of the EcoBoost F-150 accounting for a whopping 41% of the 58,061-unit count.
But the big surprise has to be the aging Nissan Altima — an all-new model goes on sale in July and will debut tomorrow at the 2012 New York International Auto Show — selling more than 40,000 units. Generous incentives likely helped. However, it still came in behind Toyota's recently revamped Camry. The aging Honda Accord dropped off the list altogether, making it to No. 11 with 26,771 units sold in March.
Not all is doom and gloom for Honda despite seeing sales dip 7.7% compared to last March. The redesigned CR-V crossover had a record month all-time and is ranked No. 5 on the list with the Civic rounding out the top 10 at 28,199 units but down 12% from last March.
We'd also be negligent not to mention that the huge number attached to the Toyota Prius is a combined figure that includes the standard Prius liftback, the larger Prius v and the all-new Prius c subcompact that was on a torrid sales pace from its first day of sales midmonth. We'll be following up with Toyota to get an accurate count, but the Prius c could easily be 25% of all Prius sales.