Top 10 Best-Selling Cars: November 2015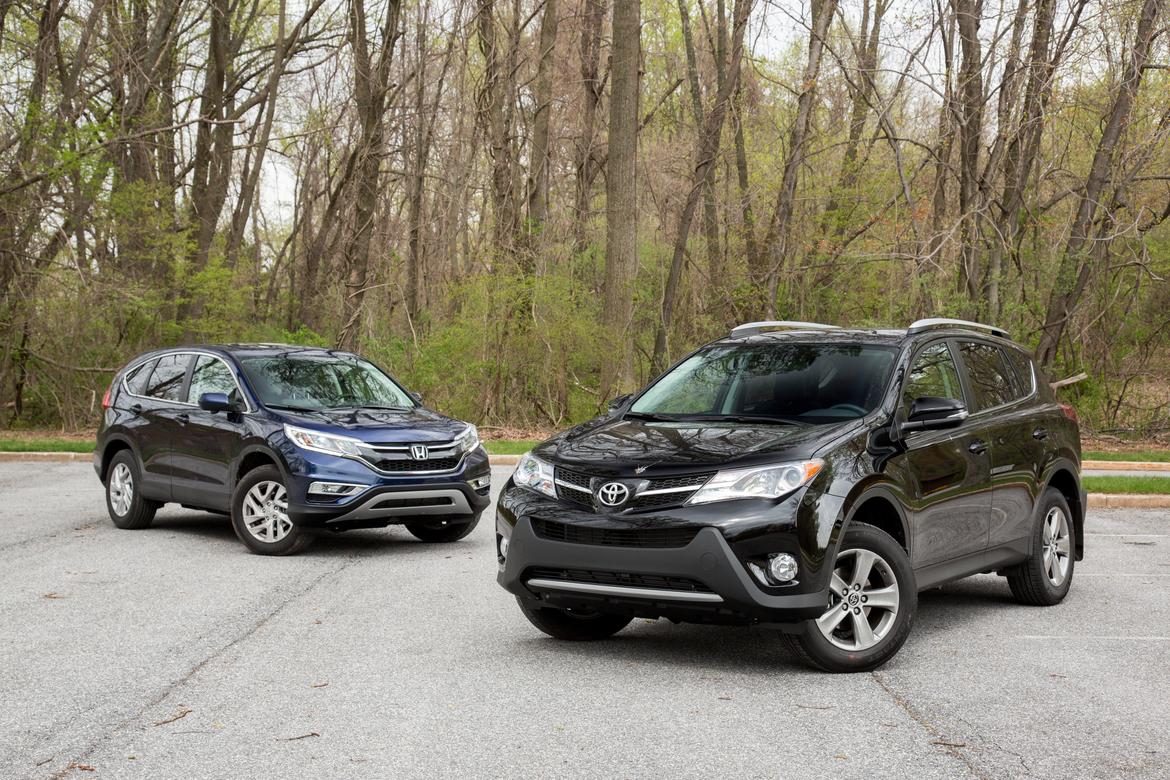 At first blush, November's sales totals may not look too rosy. With the top seven automakers reporting numbers, sales increased just 1.8 percent over November 2014. But November 2014 was a tough act to follow: The industry landed its second best sales month of 2014 in annualized terms, according to Autodata Corp.
Related: Top 10 Best-Selling Cars: October 2015
So it goes with November 2015, where shoppers could drive auto sales toward their best November since 2001, according to The Wall Street Journal. Among non-luxury cars, subcompact and compact SUVs had solid gains as midsize and large crossover sales stayed closer to flat. Subcompact, compact and midsize cars (not SUVs) continued to get shoppers' cold shoulder; the midsizers declined 8 percent.
November's top 10 best-selling cars reshuffled a bit. SUV shoppers drove the Toyota RAV4 up 29.7 percent, making the popular nameplate America's best-selling SUV for the first time since August 2014. That's versus an also-strong November 2014, and there's no clear incentives trail to point at, given Toyota's factory rebates stayed in the same ballpark versus year-ago levels. The automaker, however, gave the RAV4 a modest refresh for 2016, plus there's a new hybrid version. Both are on sale now, and November had at least a modest dealer supply: As of today, the 2016s account for about a third of the new RAV4 inventory on Cars.com.
Next on the list is the Honda CR-V, which has been the top-selling SUV every month since the RAV4 last bested it. Sales fell 19.9 percent — the second straight monthly decline for CR-V sales — but a lot of that's because November 2014 saw CR-V sales spike 37.7 percent.
Here are November's top 10 best-selling cars: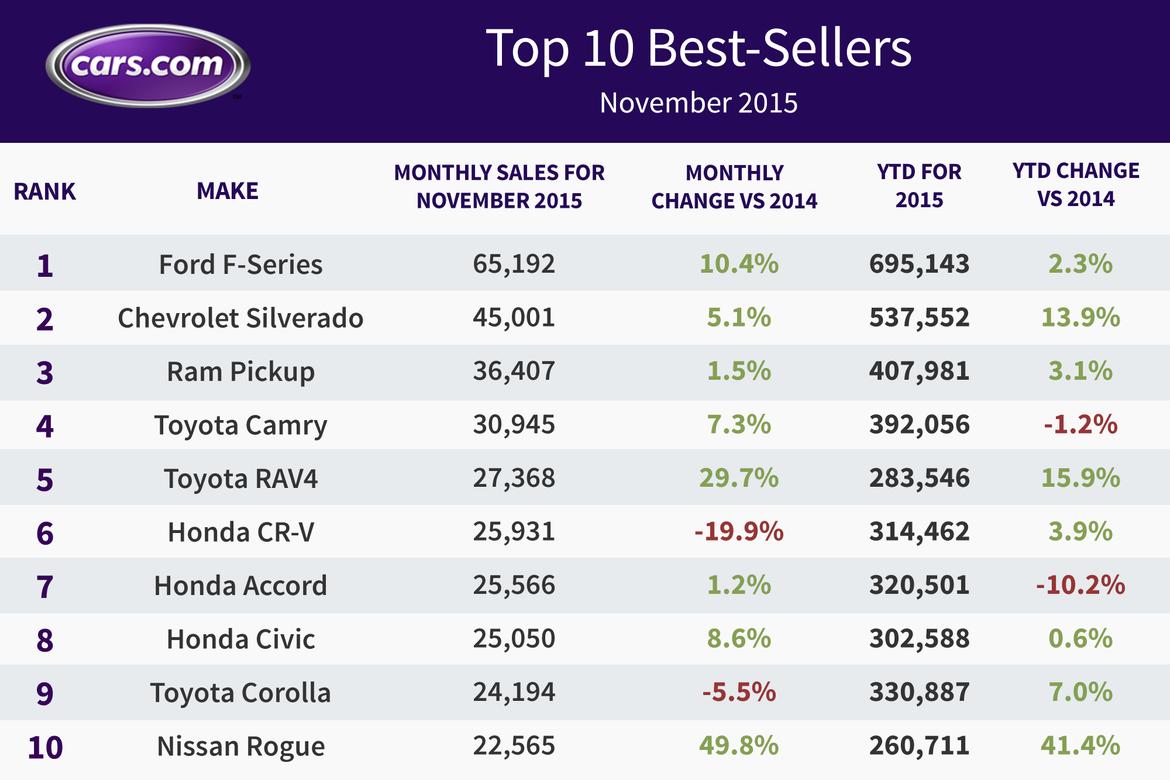 Full-size pickup trucks, the Detroit Three's backbone, had November increases for all three of the list's top sellers — the Ford F-Series, Chevrolet Silverado and Ram pickup. That's despite lower inventory on the Silverado, according to Automotive News.
It remains to be seen how much of the increase came because truck shoppers saw good deals. Through October, year-over-year incentives on the F-Series spiked for three months in a row, according to Autodata, and they're up five of the past six months on the Silverado and nine of the past 10 months on the Ram. Ford and GM both claimed overall incentives declines in November, but Autodata won't report November incentives on specific models until the day's end; the listed cash rebates on all three trucks had too big a span to get a sense of overall direction.
Among major brands, Volkswagen was November's proverbial turkey, with sales down 24.7 percent amid an ongoing diesel crisis that's compelled the automaker to stop the sales of its TDI diesel models.