Top 10 Used Cars for $10K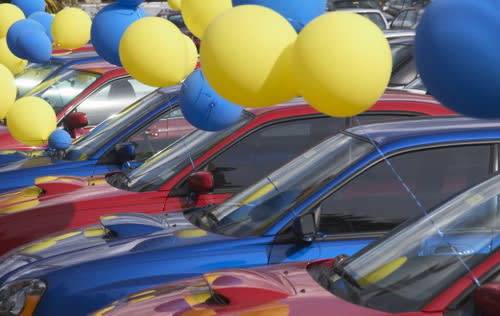 CARS.COM — Although new models offer the latest design, tech and safety features, shoppers buy more of their used counterparts: about 2.7 used cars for every new car sold in 2013, according to CNW Marketing Research. It's hard to blame shoppers. The average new vehicle sells for around $30,000. By contrast, the average used car sold in early January 2014 for $10,843 at franchised dealerships (e.g., Bob's Honda) and $9,513 at independent dealerships (e.g., Bob's Used Cars), according to CNW.
Related: Top 10 Cheapest New Cars You Can Buy
The age of paying $10,000 for a brand-new car is in the rearview mirror. So what are the best used cars for $10,000? We crunched a lot of data, and from a pool of more than 60 candidates, here are our top 10 cars, listed alphabetically.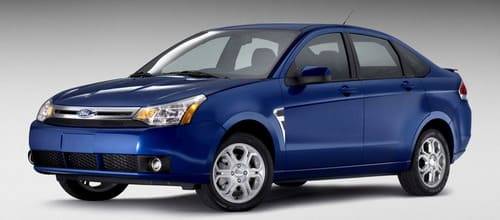 2009 Ford Focus
Ford restyled the Focus for 2008, and the car's slab-sided styling and button-heavy interior haven't aged well, but its nimble handling and smooth-revving four-cylinder are still appealing. The 2009 Focus was offered as both a sedan and coupe, but stick with the sedan; the coupe lacks sufficient reliability data.
Shopping notes: Manual (28 mpg in EPA combined city/highway ratings) or automatic (27 mpg combined) transmissions were available. Six airbags were standard, but look for cars with optional antilock brakes and Ford's AdvanceTrac electronic stability system, which the automaker paired as an option on all trims. You might have to hunt for them — we found antilock brakes on just 10.7 percent of used '09 Focus inventory on Cars.com — but the safety benefit is worth it.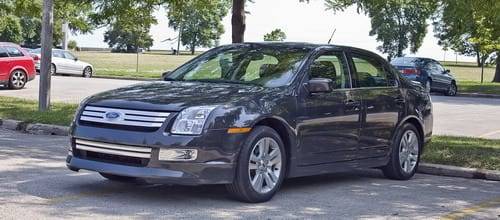 2008 Ford Fusion
The first-gen Fusion sedan still hits a sweet spot between ride quality and handling, and family shoppers will appreciate its roomy trunk. A smallish backseat and wide turning circle are drawbacks, but a variety of drivetrains should suit many needs. You can pair a manual or automatic transmission with a four-cylinder or an automatic with a V-6 with available all-wheel drive.
Shopping notes: Combined gas mileage ranges from a 20 mpg with the V-6 and all-wheel drive to 23 mpg with the four-cylinder — both unremarkable for this class. Front-drive models had the best reliability. Six airbags and antilock brakes were standard, but an electronic stability system didn't arrive until 2009.
Find a 2008 Ford Fusion near you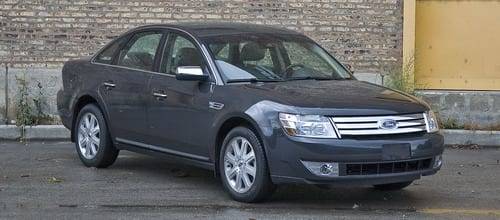 2008 Ford Taurus
Need something roomier? Ford rebooted the Taurus nameplate in 2008 as an update to the underrated Five Hundred. In many ways it's a better car than today's Taurus, thanks to its mammoth backseat and trunk, tall driving position and spot-on ride/handling balance. The styling isn't for everyone, but it pays dividends on the visibility front — something its stylish successor sacrificed. Like most full-size sedans, the Taurus had plenty of creature comforts; well-equipped examples have heated leather and dual power seats as well as dual-zone climate.
Shopping notes: A capable V-6 delivers 22 mpg. All-wheel drive was available but thirsty on gas mileage (19 mpg). Rollover-sensing side curtain airbags and antilock brakes were standard, but look for models with Ford's optional AdvanceTrac stability system.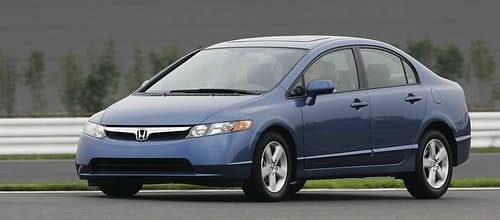 2007 Honda Civic
The eighth-generation Civic's Stormtrooper styling doesn't sit well with everyone, but it set the standard for commuter compacts in the late 2000s. Nimble handling, impressive cabin materials and good fuel efficiency make this Honda an excellent choice for compact-car shoppers. A well-packaged interior means that there's more seating space in the sedan than its specs suggest. The Civic's downfalls include a busy, noisy ride and a tight backseat in the coupe, but other faults are few.
Shopping notes: The Civic came as a sedan or coupe with manual or automatic transmissions (all an impressive 29 mpg), as well as a gas-electric hybrid sedan (42 mpg). Antilock brakes and six airbags were standard. The punchier Civic Si had Honda's Vehicle Stability Assist system, but its high-revving four-cylinder rates just 23 mpg and needs premium gas.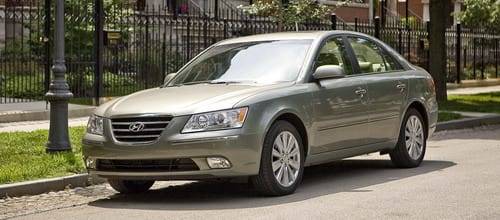 2009 Hyundai Sonata
The Sonata, a repeat $10K Cars.com recommendation, saw a host of cabin and drivetrain updates for 2009. It remains a sound choice for first-time drivers and family-car shoppers alike thanks to its roomy cabin and long list of standard safety features, including an electronic stability system, rare for a nonluxury vehicles in the 2000s. A noisy suspension and numb steering are the Sonata's main drawbacks, but it's an otherwise strong choice.
Shopping notes: Higher gas prices in the late 2000s tanked popularity for the Sonata's gutsy V-6 (22 mpg) versus earlier model years of the 2006-10 generation. You'll find many more four-cylinder examples (25 mpg), which provide adequate power.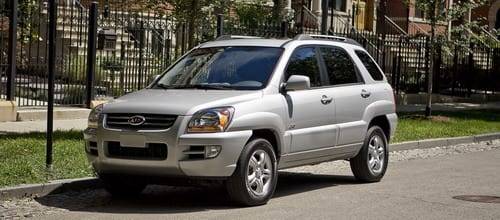 2008 Kia Sportage
SUV shoppers have a compact choice in the '08 Sportage, a small crossover whose value pricing translates to used-car affordability. Shoppers with a larger build may find the front seats narrow and too limited in their adjustment range. Still, a standard fold-flat front passenger seat rounds out versatility, and the Sportage delivers better highway composure than its small footprint suggests.
Shopping notes: Standard safety features included six airbags and an electronic stability system. The Sportage comes with front- or all-wheel drive. Skip the pint-size four-cylinder (21 mpg with the automatic) for Kia's small V-6 (19 to 20 mpg), which delivers sufficient (if short of fun) acceleration at little cost to efficiency.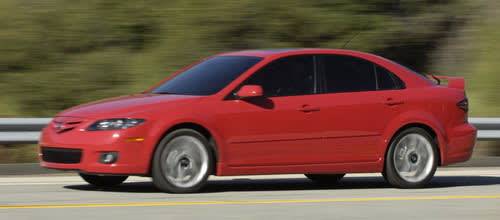 2008 Mazda6
The first-gen Mazda6 remains a compelling choice for family-sedan shoppers who can sacrifice a little cabin room for sportiness. Sharp steering and handling still distinguish the car, and stick-shift purists will appreciate that the Mazda6 was among the last of its kind to package a manual transmission with its V-6. Such vehicles are rare in the used-car market, however, and Mazda dropped the combination for the car's 2009 redesign.
Shopping notes: The Mazda6 came as a sedan or hatchback for 2008. A four-cylinder (24 mpg) or V-6 (20 mpg) paired with a manual or automatic. Like in the related Ford Fusion, both engines have smooth revving but modest overall oomph. Six airbags and antilock brakes were standard, but an electronic stability system wasn't available.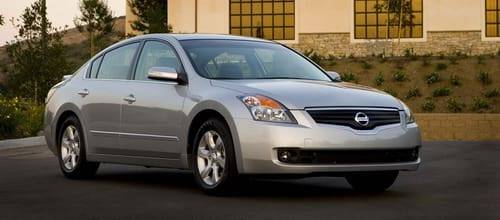 2007 Nissan Altima
Lead-footed sedan shoppers have their chariot in the Altima, whose engine (a capable four-cylinder or big V-6) employed manual or responsive continuously variable automatic transmissions. The fourth-gen Altima suffered a noisy, firm ride for its class, particularly with the sport-tuned SE trim. But Nissan matched strong power with unexpected fuel efficiency, and the V-6 could pair with a stick shift, a sloppy but energetic combination. Used examples are rare, but they're out there.
Shopping notes: Six airbags were standard, but antilock brakes were optional on four-cylinder trims (an impressive 26 mpg), and Nissan confined the electronic stability system as an option on V-6 cars (22 mpg but with premium gas recommended). The automaker sold the Altima Hybrid (34 mpg) in California and a few Northeastern states, but a handful of used examples have spread across the country.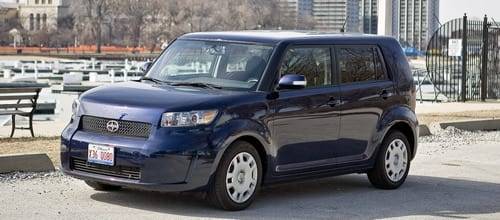 2008 Scion xB
If the xB's polarizing body style suits you, there's a lot to love about Scion's boxy runabout, whose current generation dates all the way back to '08. Safety features included six airbags and an electronic stability system, which makes the xB a natural choice for first-time drivers. Its peppy four-cylinder pairs with a manual or automatic, and the hatchback's 69.9 cubic feet of maximum cargo volume should cart belongings all the way to college. Road noise and some missing features (a telescoping steering wheel, sliding sun visors) diminish the appeal some, but those are minor issues. A used xB packs terrific value.
Shopping notes: Like many Scions, the xB offered myriad accessories on a single well-equipped trim level. EPA combined ratings of 24 mpg with either transmission are thirsty for a small car, however.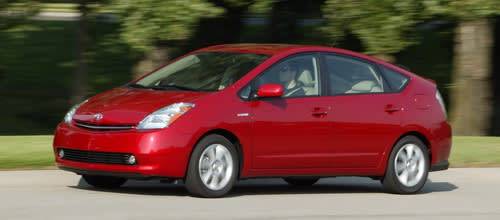 2007 Toyota Prius
Even by today's standards, Toyota's iconic second-gen Prius still gets excellent mileage (46 mpg), and given its efficiency, its drivability is impressive. So is its reliability, which is strong even in this above-average crowd. A roomy interior includes fold-down rear seats, which is rare among hybrids. Some may find highway noise intrusive, and the visibility-encroaching split rear window may annoy many. But after a glance at your gas receipts, you'll forgive those issues in a hurry.
Shopping notes: Six airbags and antilock brakes were standard, but look for cars with Toyota's Vehicle Stability Control, which was optional on all trims. Also, note that low fuel costs mean owners rack up the mileage; more than 40 percent of 2007 examples on Cars.com have more than 100,000 miles.
Editor's notes:
Keep in mind that buying a used car is going to rely a great deal on the stewardship of the car's previous owners. While these cars met our criteria, every previous owner is different.
The used-car market is unpredictable, so you may be able to negotiate a better deal for one of these cars or get a better-equipped model for the same price. Of course, all prices may be above or below $10,000 depending on the condition of the car and the supply and demand where you live. Remember, too, that today's $10,000 car won't be the same price weeks or months from this publishing date.
We looked at Cars.com listings for cars that had sufficient examples in our national inventory. Remember to plan for the customary fees associated with buying any car, including sales tax, license, title and registration, plus any financing costs. Factor in the cost of an independent mechanic's inspection, too. To make our list, the cars we considered had to pass crash tests and come with standard safety features; available safety features should be easily found in your search. We also analyzed reliability, drivability and practicality.
Sources for safety equipment and crash-test scores include the Insurance Institute for Highway Safety, the National Highway Traffic Safety Administration and automaker data. Information on vehicle features and specs comes from automaker EPA data, and reliability scores come from Consumer Reports and J.D. Power and Associates' Vehicle Dependability Study. Used-car prices come from Cars.com data, and availability of various safety features comes from surveying national used-car listings. Note that for 2007 cars, EPA numbers reflect the EPA's 2008 readjustment.
Ingram Publishing/Thinkstock
Manufacturer images and Cars.com photos by Ian Merritt
Cars.com's Editorial department is your source for automotive news and reviews. In line with Cars.com's long-standing ethics policy, editors and reviewers don't accept gifts or free trips from automakers. The Editorial department is independent of Cars.com's advertising, sales and sponsored content departments.