Toyota RAV4 EV to Debut May 7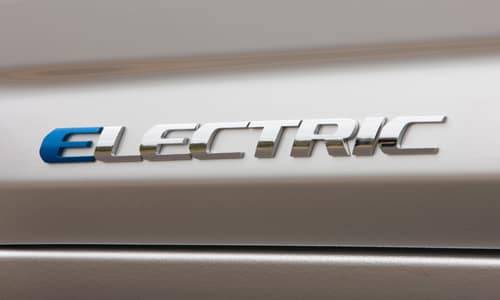 It's been nearly two years since Toyota announced its collaboration with Tesla Motors to bring electric variants of the RAV4 to market in 2012. We first got a glimpse of what that model might look like through a demonstration prototype unveiled at the 2010 L.A. Auto Show.
Toyota is now preparing to show the public its fully engineered RAV4 EV at the 26th World Electric Vehicle Symposium and Exposition (EVS) on May 7.
The one glimpse we have of the new electric vehicle is the badge decal on the front doorsill (shown above). Starting later this year, the jointly developed EV will be built by Toyota at its Woodstock plant in Ontario, where the current RAV4 is built. Toyota paid Tesla about $100 million to supply the RAV4 EV's powertrain, including the battery, motor, gearbox and power electronics. Toyota says the RAV4 EV's range could reach about 100 miles, which is what most carmakers quote for their EVs before EPA testing.
There's no word yet if the RAV4 EV is based off a new RAV4 design or the current vehicle, which has been on the market for nearly six years now.