Toyota Recalls 2.5 Million Vehicles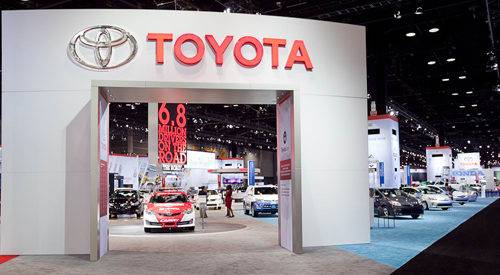 In today's recall, an irregular application of window-switch lubricant could cause components to wear unevenly during operation and deteriorate. Owners will notice a notchy or sticky feeling in the switch operation, Toyota reports. If owners attempt to use a commercial lubricant to fix the issue, the switch assembly could melt, leading to a possible fire. "We are not aware of any vehicle crashes for this condition," the automaker said in a statement.
The following vehicles are affected:
2007-08 Yaris (about 110,300)
2007-09 RAV4 (about 336,400)
2007-09 Tundra (about 337,100)
2007-09 Camry (about 938,100)
2007-09 Camry Hybrid (about 116,800)
2008-09 Scion xD (about 34,400)
2008-09 Scion xA (about 77,500)
2008-09 Sequoia (about 38,500)
2008 Highlander (about 135,400)
2008 Highlander Hybrid (about 23,200)
2009 Corolla (about 270,900)
2009 Matrix (about 53,800)
Toyota will begin notifying owners later this month, and dealers will inspect the switch and apply special fluorine grease. Toyota expects the repair to take about one hour. Owners can call Toyota's customer service center at 800-331-4331 for more info.
Related
More Toyota News on Cars.com
More Recalls on Cars.com
More Safety News on Cars.com