Toyota Reveals 'Anti-Excess' Concept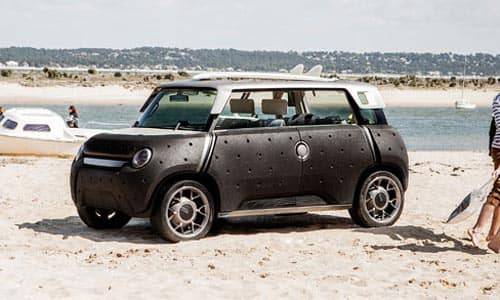 The stocky, futuristic-looking compact wears a tubular aluminum frame with lightweight polypropylene plastic composite body panels. The concept weighs just 1,653 pounds and is versatile — Toyota calls it an "anti-excess" vehicle. The panels are 100% recyclable and come off to transform the car from a sedan to a convertible; an extendable rear deck turns it into a pickup truck.
The electric concept gets power from four in-wheel motors and a lithium-ion battery pack that is mounted under a bamboo floor. The ME.WE makes extensive use of bamboo; it lines just about all the car's interior surfaces.
Toyota teamed with French designer Jean-Marie Massaud to design the concept, which was unveiled at a Paris event this week. Not surprisingly, the automaker has no plans to produce the concept.
Check out more photos below.