Toyota Talks Trucks, 2016 Tacoma and Those Darn Manual Seats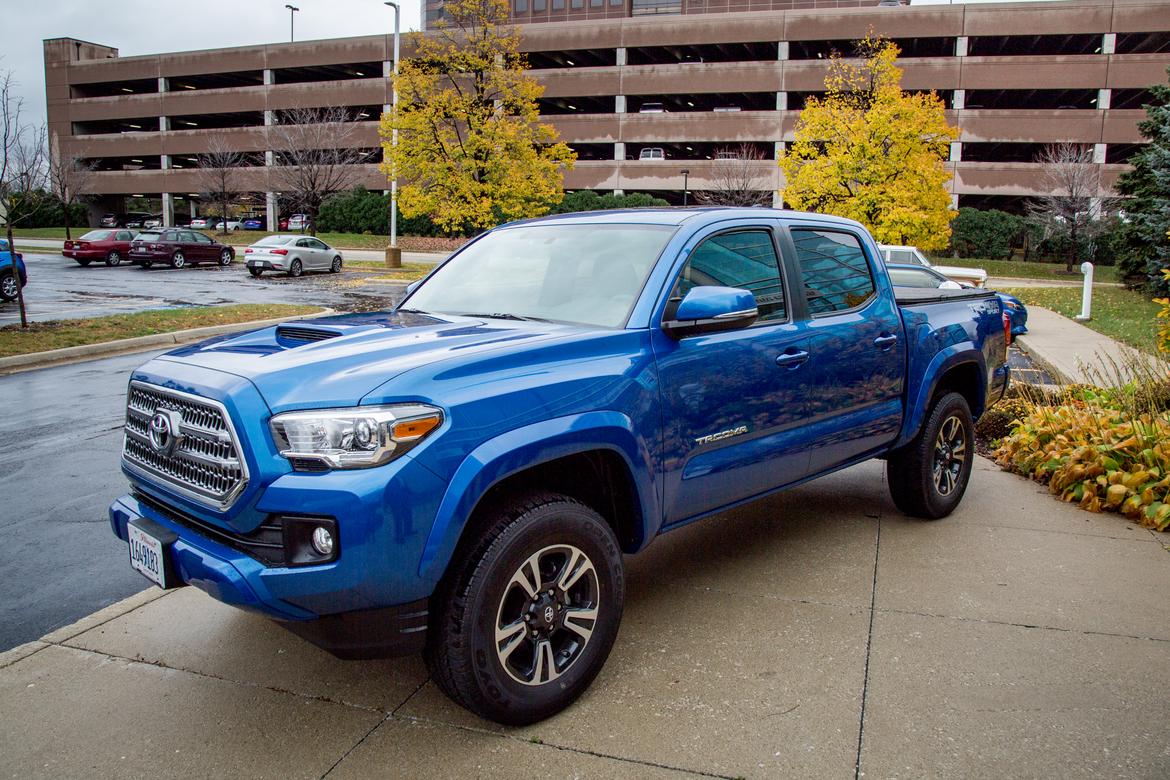 Toyota characterizes the 2016 Tacoma as a full, next-generation redesign — more so than the heavily updated Tundra that debuted at the 2013 Chicago Auto Show, which carried over more parts from the prior Tundra. By contrast, the Tacoma shares only its roof with the 2005-2015 Tacoma. So says Rick LoFaso, corporate manager of Toyota's truck division, who spoke with reporters at a recent Midwest Automotive Media Association event near Chicago.
Related: 2016 Toyota Tacoma: First Drive
LoFaso calls the new Tacoma "our first really ground-up launch of a new product" for the nameplate since the prior generation debuted at the 2004 Chicago Auto Show. The 2016 Tacoma hit dealerships in September, but sales for the nameplate dipped 3.2 percent for the month overall.
Inventory could be partly to blame.
"The biggest challenge we have toward selling more Tacomas is product availability," LoFaso said, adding that Toyota ended September with less than a 10-day supply and fewer than 5,000 units in dealer stock. He said he still expects shoppers to buy 165,000 Tacomas by the end of 2015, which would represent about a 6.5 percent gain over 2014.
The new Tacoma is dimensionally similar to its predecessor, complete with the same 127.4- or 140.6-inch wheelbase. Toyota didn't enlarge the truck because "when we did our exploratory research with consumers, we didn't get any feedback that the truck was too small," LoFaso said.
He shared a few other tidbits:
Towing, meh. The Tacoma's maximum tow rating — 6,800 pounds when properly equipped — is 900 pounds short of its 2016 GM rivals, but LoFaso says Tacoma shoppers literally have 21 other reasons for their purchase before towing. Suffice it to say, towing isn't a huge priority.
Single no more. The 2016 Tacoma doesn't reprise the truck's single-cab configuration, which Toyota discontinued after the 2014 model year. The single cab accounted for "very, very small" sales, LoFaso said, and most of it went to fleet shoppers.
Upper-crust trim? GMC is expected to introduce a Denali grade of its Canyon that slots somewhere above the mid-$30,000s SLT trim. But Toyota doesn't see any room for a trim above the Tacoma Limited, which accounts for only about 7 percent of Tacoma sales today. "We don't see it," LoFaso said. "I'm not sure what you'd put on this truck that it doesn't already have."
Power those seats. Well, maybe it needs power-adjustable seats. A four-wheel-drive Tacoma Limited crew cab can crest $40,000 with options but still has manual seats, without even a height adjuster — powered or manual — for the driver. Most Tacoma competitors offer power adjusters for both sides in their top trims, and LoFaso said Toyota has "heard back already" that shoppers want them. But "the good thing about this is it's something you can do down the road" within the current generation, he said.
Drumming up support. LoFaso defended the Tacoma's rear drum brakes (most competitors offer four-wheel discs) as a protective measure during off-roading. Still, it seems like an odd defense. Drums are easier to repair and trap less dirt in the pads, but we've observed modest on-pavement stopping power in our initial driving. What's more, hardcore off-roaders like the Jeep Wrangler employ rear discs.
Down on diesels. GM will introduce diesel versions of the Canyon and Chevrolet Colorado this fall, but "at this point we don't see a real demand" for a diesel Tacoma, LoFaso said.
New V-6. The Tacoma's 3.5-liter V-6 has port and direct injection plus a more-efficient Atkinson cycle — a distinction from the dual-inject V-6 of the same displacement in certain Lexus cars. It's a "brand-new engine" in its "first application" on the Tacoma, LoFaso said. He said he didn't know whether the V-6 is packaged to fit in the Camry, Highlander, Sienna and other vehicles that currently use a port-injected V-6, but in Tacoma, it makes about 7 percent more torque. Stay tuned.
We snapped a photo gallery of two Tacoma crew cabs — a Limited and a TRD Sport — at the Oct. 29 event. Check them out below.


2016 Toyota Tacoma; Cars.com photos by Angela Conners