Transparent Displays Heading to Cars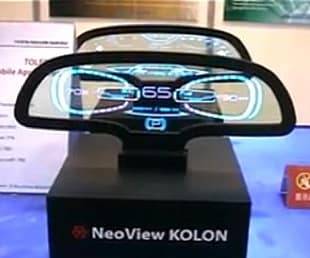 The amount of information shown on the rearview mirror seems dizzying to us. We'd rather see someone attempt the transparent display on a windshield — that application would seem like a bigger breakthrough. Displaying your gauge cluster information on the windshield rather than in a gauge cluster could save space on the dashboard and cut costs for global products engineered for both left- and right-hand-drive cars.
Current heads-up displays found in the Chevy Corvette and in BMWs project information onto the windshield. They're useful, but they serve as a supplement to traditional gauge clusters, not a replacement. We wonder if the world is ready to go completely digital, though.
Transparent OLED rearview mirror both dazzles and distracts (Engadget)